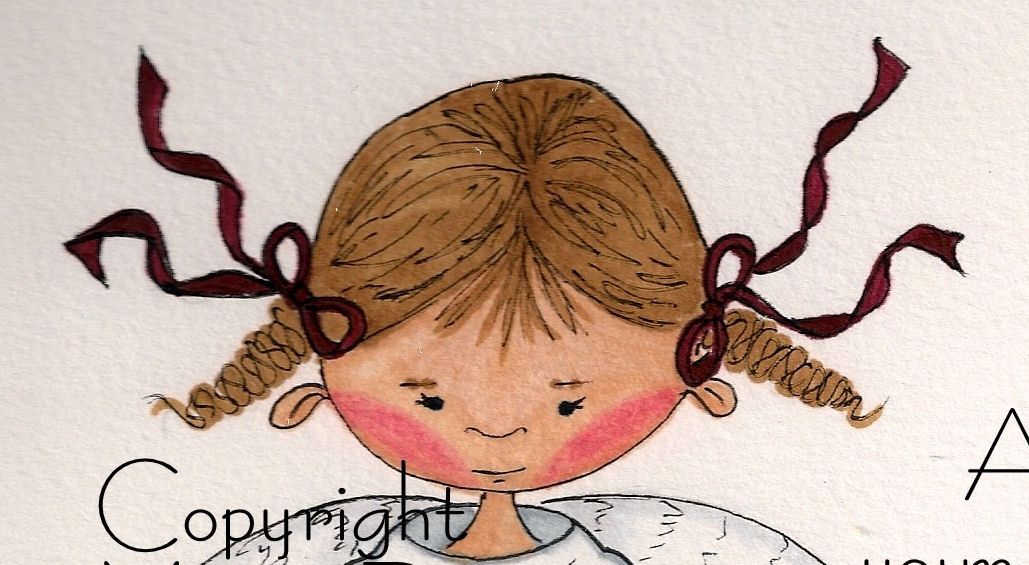 What a sweet little face . . . angelic . . . and those curls!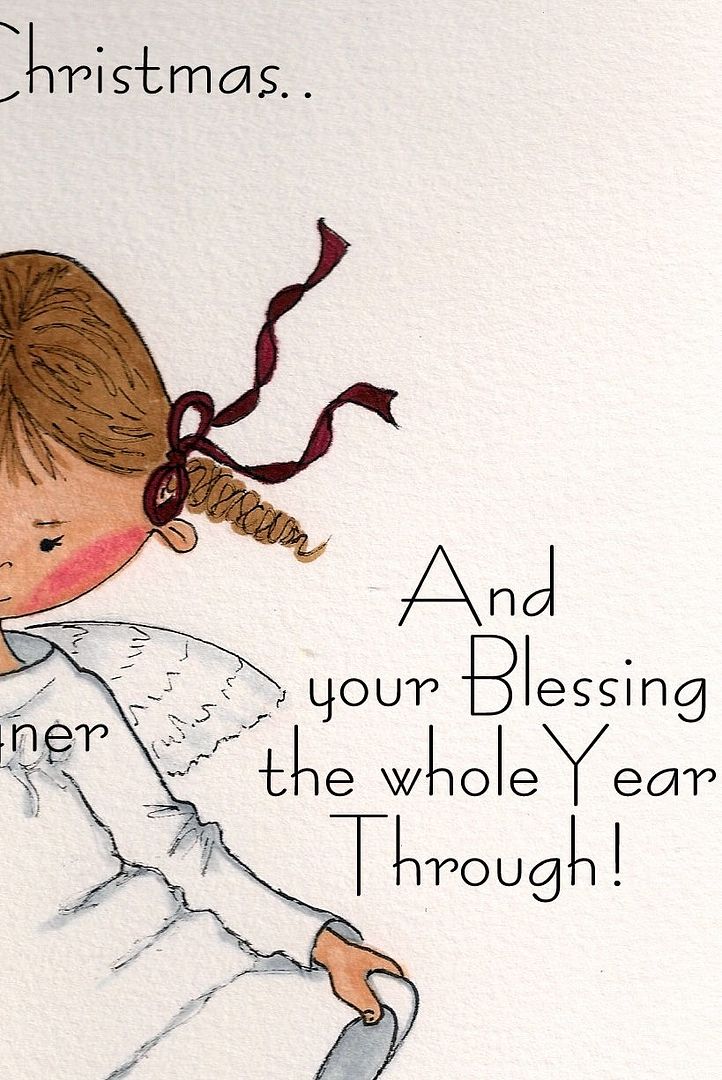 Oh, she is an angel for sure. Just look at those wings. She brings special Christmas wishes!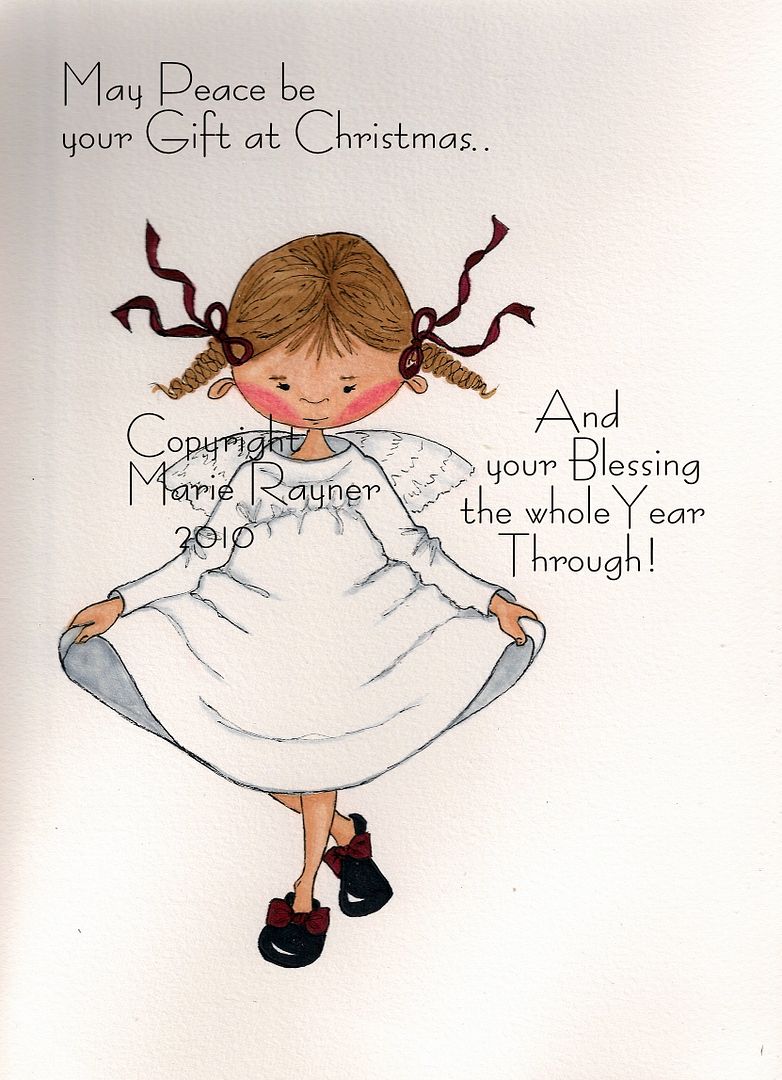 She makes the sweetest Christmas Card for those special friends and family in your life.
By the way I am selling my handmade Christmas Cards again this year. All hand printed drawings, mounted on quality scrapbook papers, which are then mounted onto quality cards. Hand decorated with German Glass Glitter and left blank inside for your own inscription. I'll be selling them at 4 for £10 plus postage, which will vary according to where you live. I will ship around the world. Just leave a comment or e-mail me on MarieAliceJoan at aol dot com and we'll talk turkey!