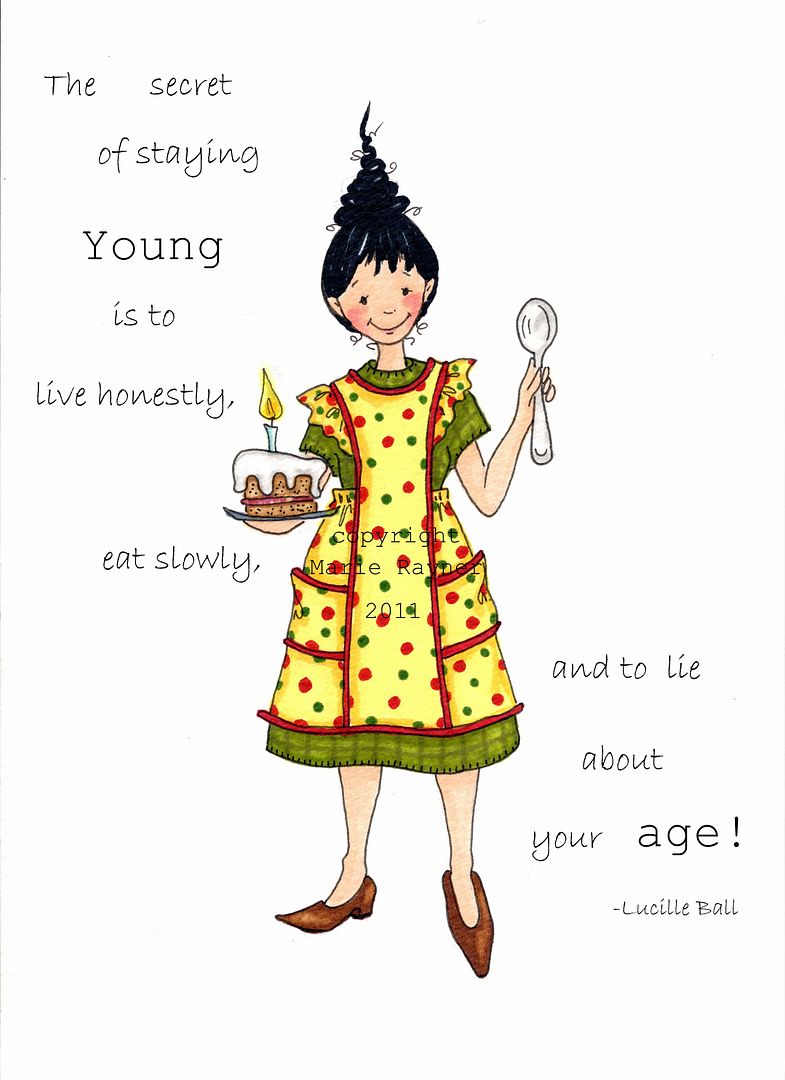 I love this sweet baker, with her retro apron and cake! Love also the words of Lucille Ball . . . the words, the apron the cake, the hair! This has a lovely 50's feel to it. Bring out the inner June Cleaver in me.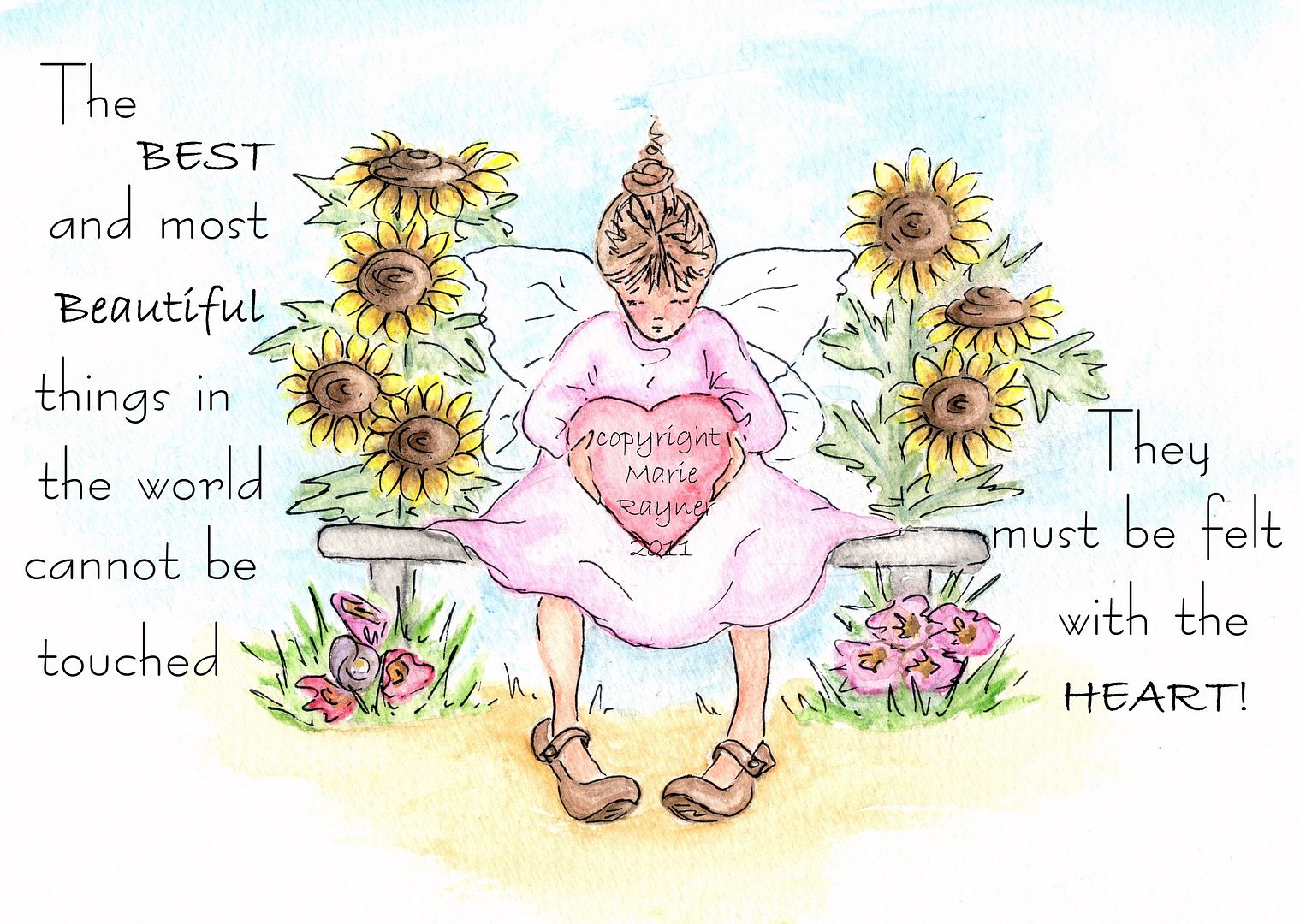 This is sweet and soft and speaks to the heart in a very tender and beautiful way.
I hope you would agree.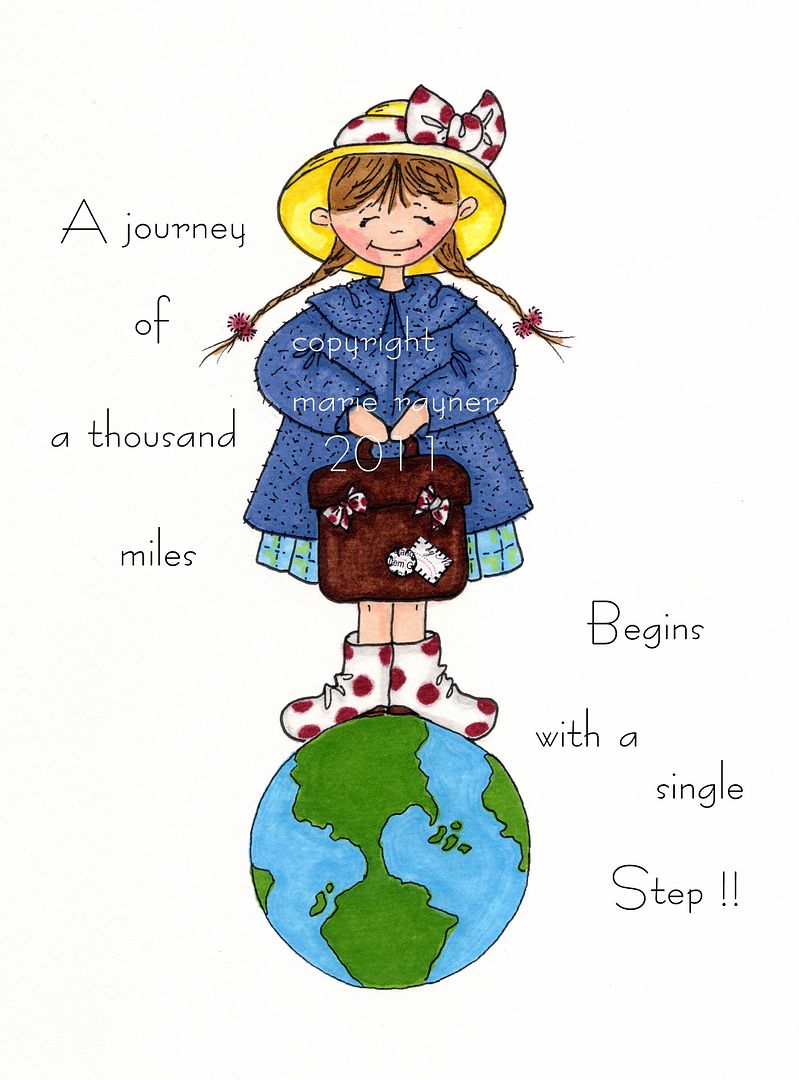 Another cute one. Love the polka dot wellies. This little girl is all set to go places! Follow her dreams. Make a journey into possibility!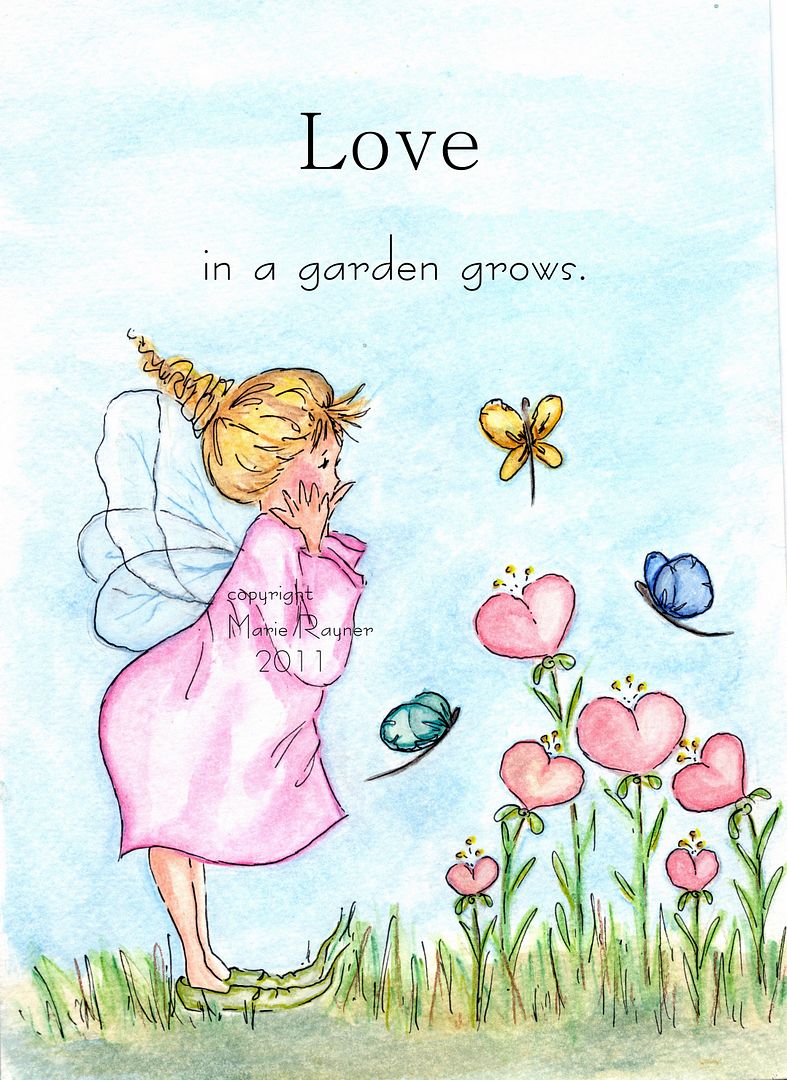 Gardens, Fairies, Hearts and Butterflies. What's not to love???
As always these are available as prints or cards. Just send me a message to find out how they can be yours.