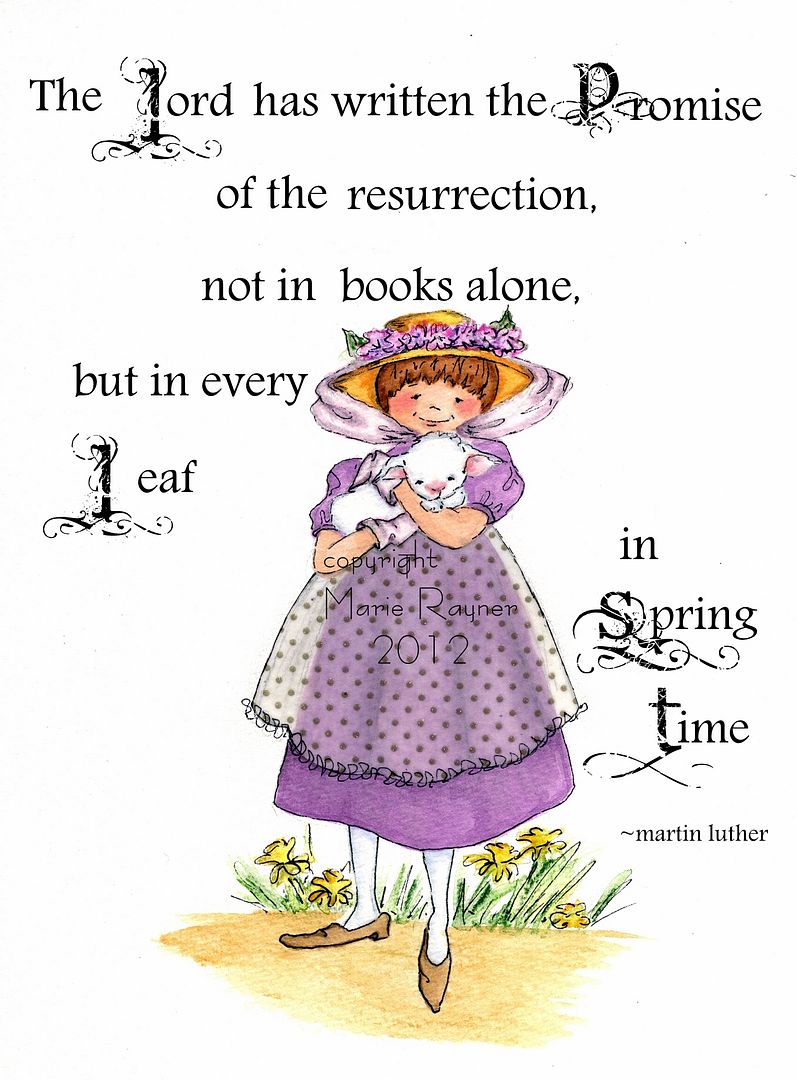 I was thinking of Easter yesterday and Spring, being as it was the first day of Spring . . . this is what came to mind. A little girl in her Easter finery, daffodils by her feet, holding a small, pure and innocent lamb . . .
Very symbolic of the Easter season. I think t'would make a beautiful Easter Card . . . and would also look beautiful framed and hung as a reminder of all that the Saviour did for us.
Message me if you are interested in a card or a print. I'll be happy to oblidge.
Thanks so much for looking!
I have entered this into this week's What's on Your Work Desk. Pop on over
HERE
to see some other great stuff that's on other people's work desks!