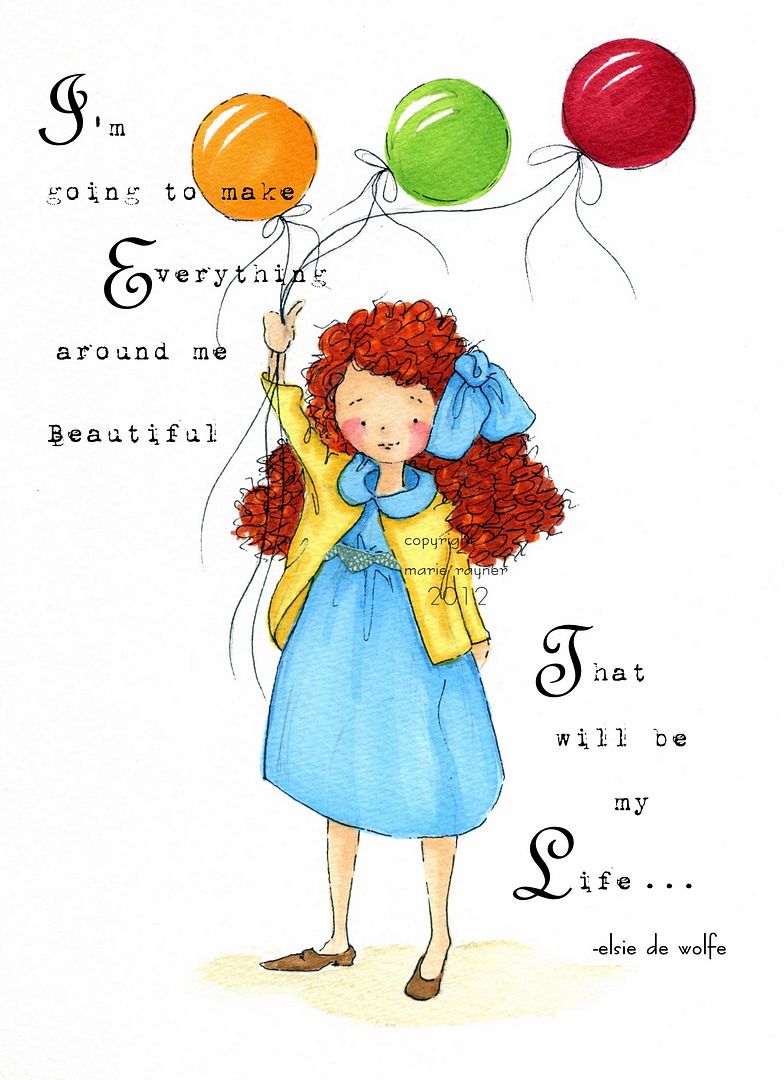 I have balloons on the mind lately it seems. I did this little gal the other day. I fell in love with her right away. That usually doesn't happen. It usually takes a few days for me to fall in love with my pictures.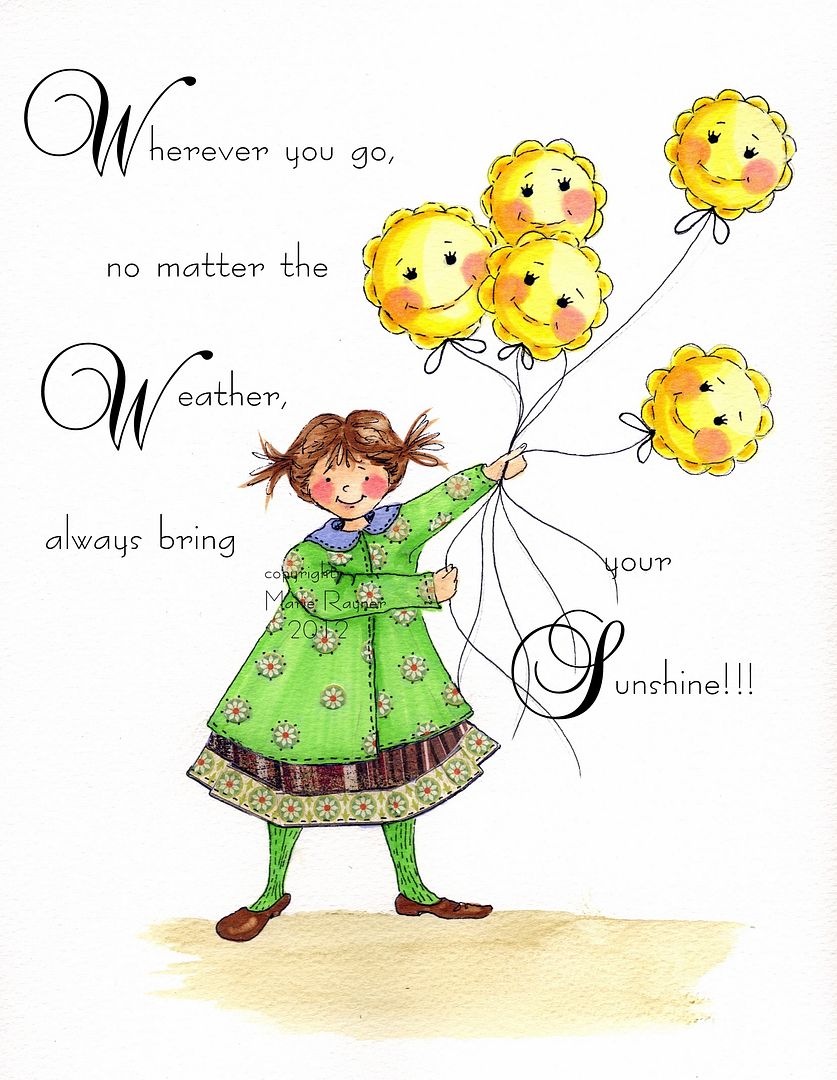 I love the idea of sunshine balloons that you can carry with you wherever you go. It just makes so much sense to me! I bet everyone you gave one to would have a hard time not smiling!!
Anyways, these are my two newest designs and are as usual available as cards or prints or both! Thanks for looking!