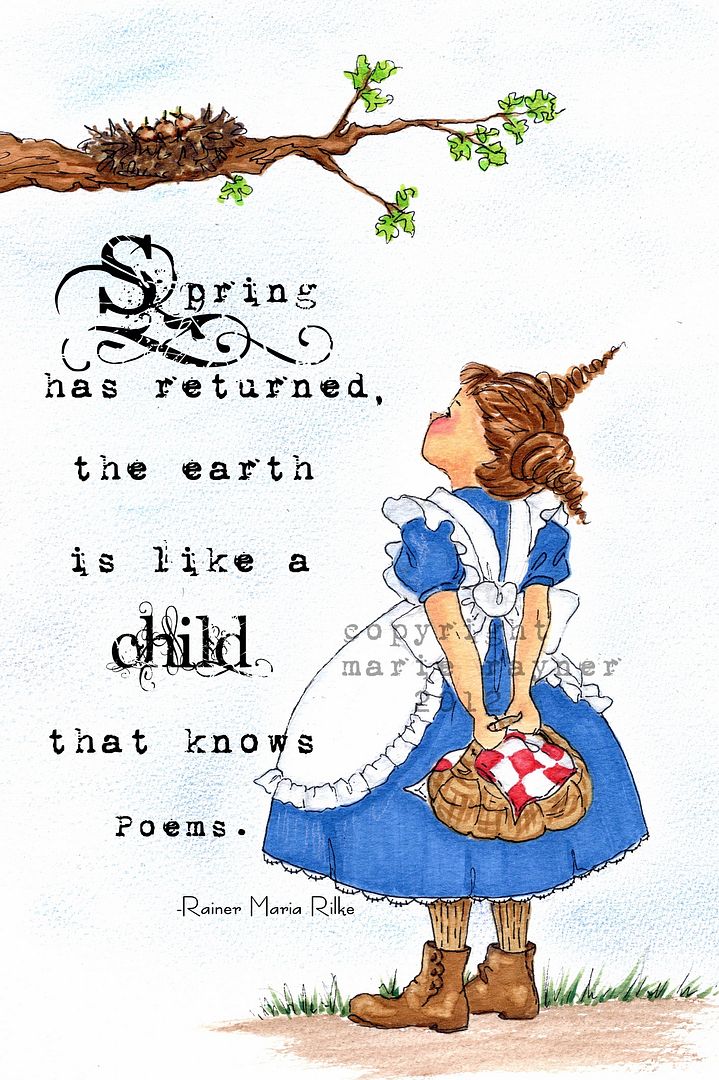 Here is my post this week for
Sunday Sketches
. It's a little girl watching some babybirds in a nest in a tree. Yes, Spring has sprung! We've been enjoying gorgeous weather here and the birds have been nesting. Pollywogs have come to life and all the daffodils are in bloom! I just love Spring in England. All the trees are taking on that green flush of early leaf and early blossoms are taking over gardens . . . the forsythia, camelia, early cherry. Oh how very pretty it all is! Tis the season of hope.
As usual this is available as a card or a print. Just message me if you are interested. Thanks for looking, and why not hop on over to
The Blue Chair Diaries
to check out the other Sunday Sketches! There's a whole lot of talent there! You will be amazed and enthralled!