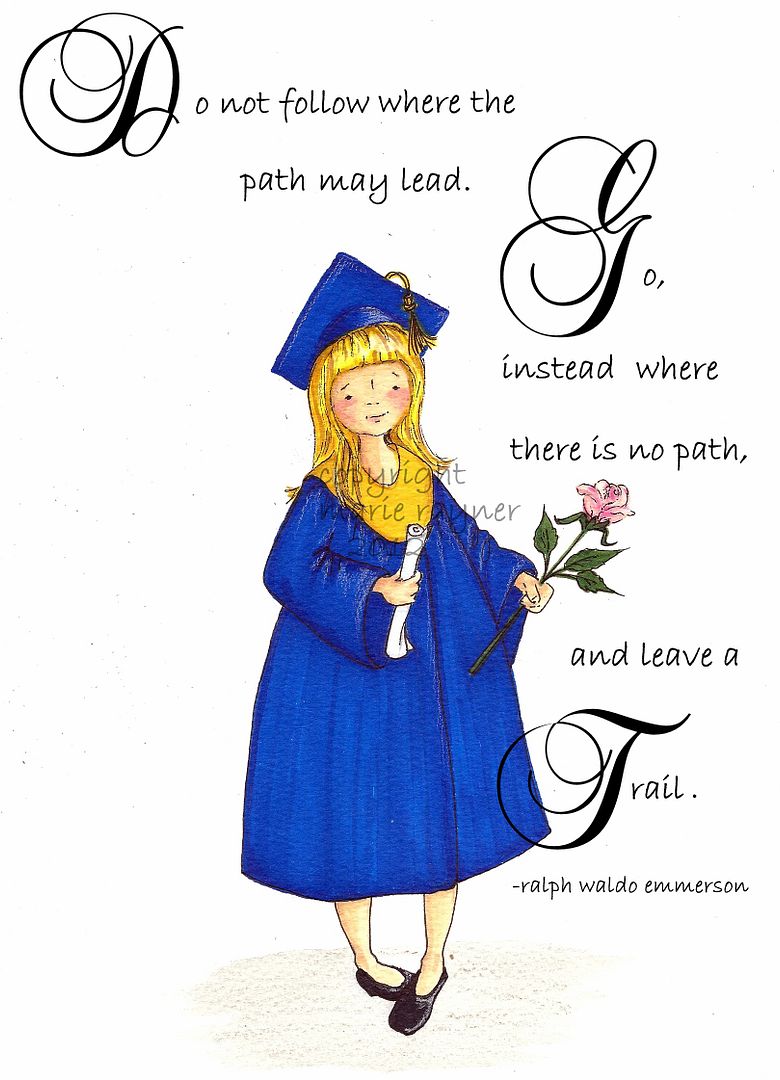 Here's my offering for this week's Sunday Sketches. "Leave a Trail." I'm quite happy with the way this little graduate turned out. I think I will have to do a boy graduate to go along with her.
It reminds me of going back to Canada about 6 years ago to my son's graduation. Of course it has been many years since I graduated from highschool. I'm not going to tell you how many, but it's over 40! Anyways, I was so surprised at how much highschool graduations had changed since I had graduated. I really enjoyed the experience to be sure. Another proud mama moment!
Anyways, as usual this is available as a card or a print for your favourite graduate.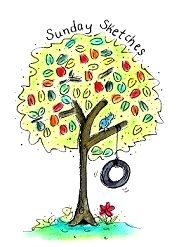 Do hop on over to the
Blue Chair Diaries
and take a look at the other talent that's out there today! Thanks for looking!