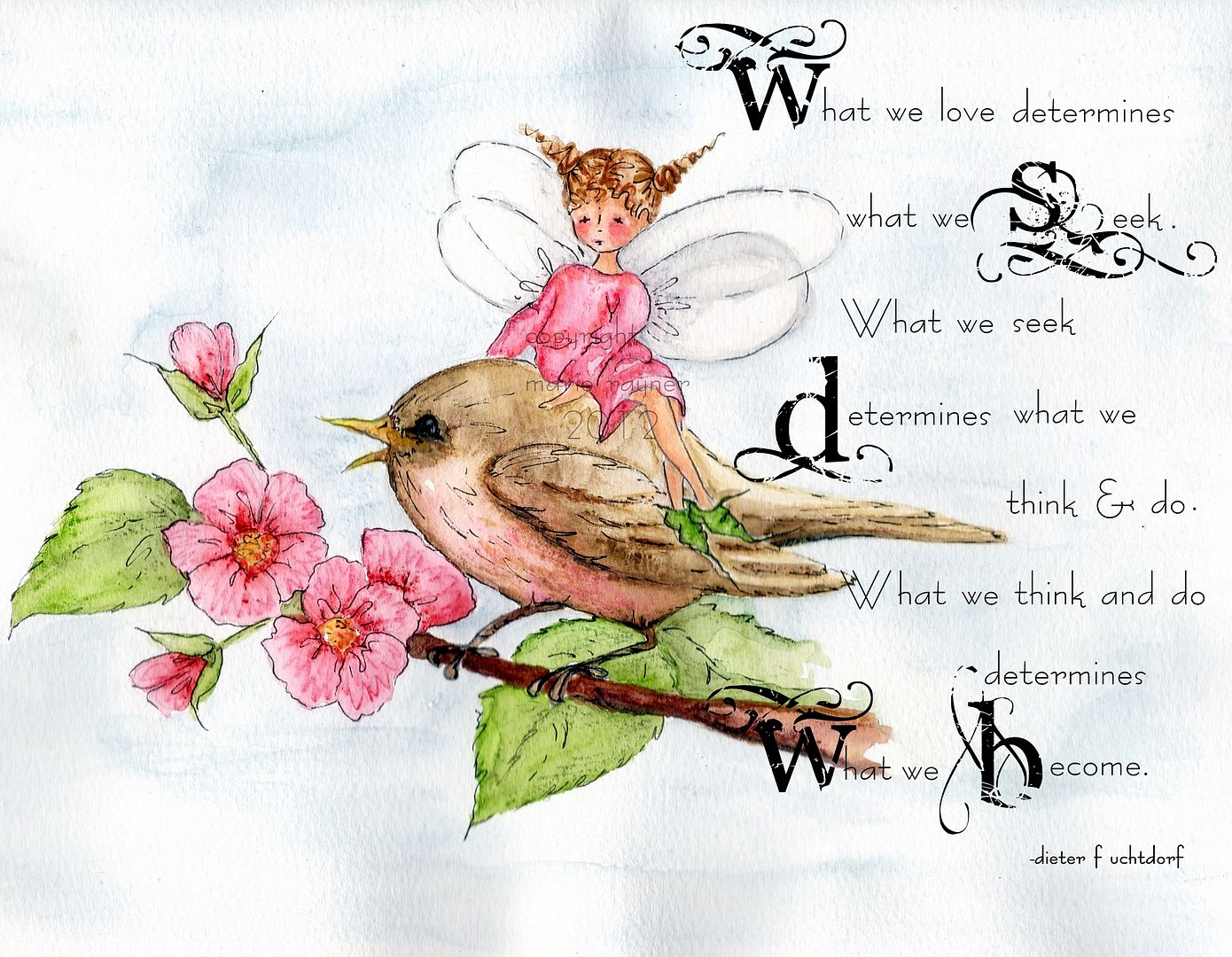 Nothing much has changed on my desktop this week. Still looks the same, except that there's a new painting on it. What We Love.
This is a quote from President Dieter F Uchtdorf which reads:
"What we love determines what we seek. What we seek determines what we think. What we think determines what we become."
It's one of my favourite quotes from President Uchtdorf.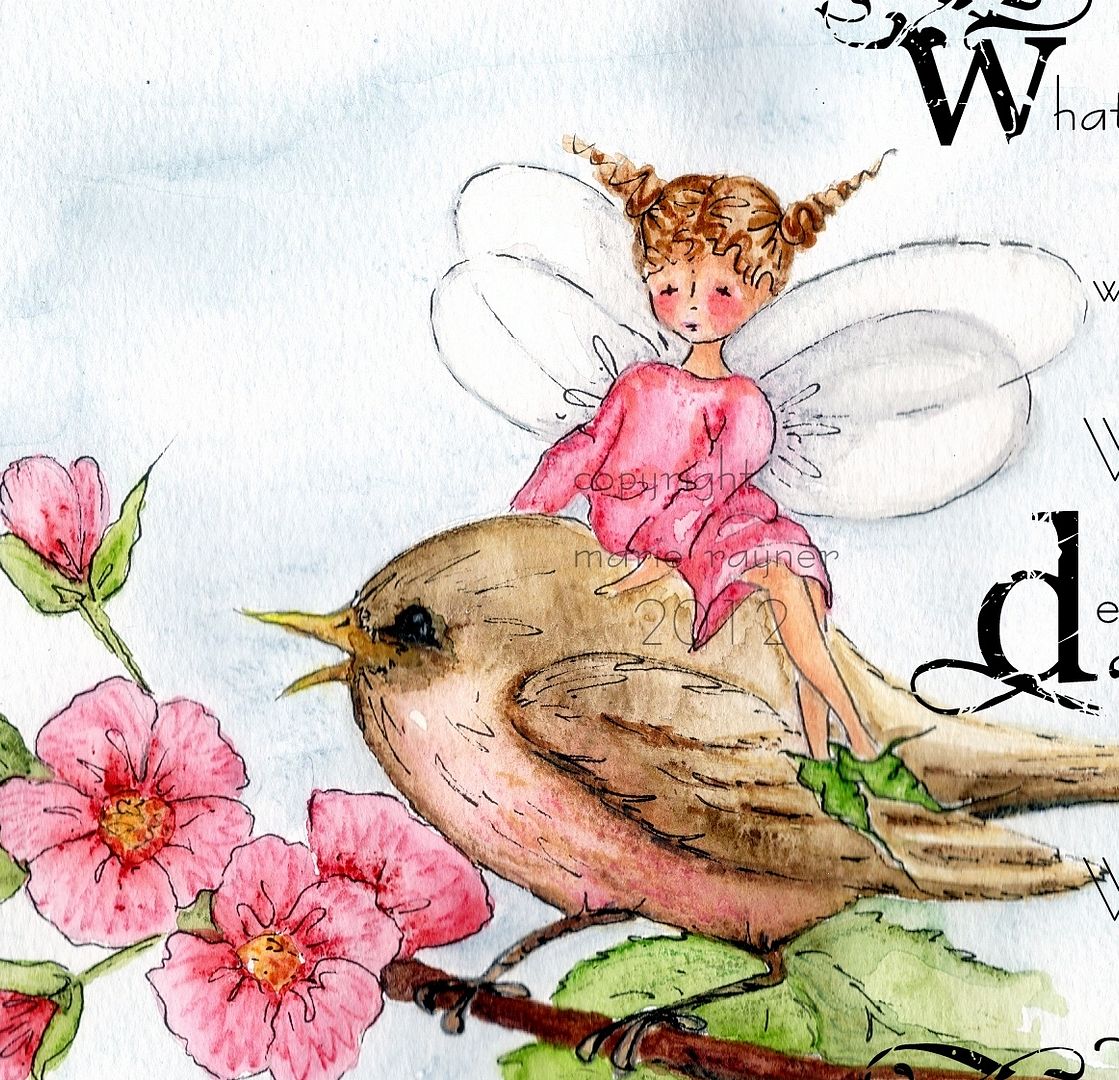 This is a close up of some of the detail on the robin and on the fairy and blossoms. I did this in watercolours, using watercolour pencils. I think it turned out rather nicely.
Added to this week's WOYWW. Check out all the other entries
HERE!
There is some fabulous talent out there. I am always so amazed by it all!