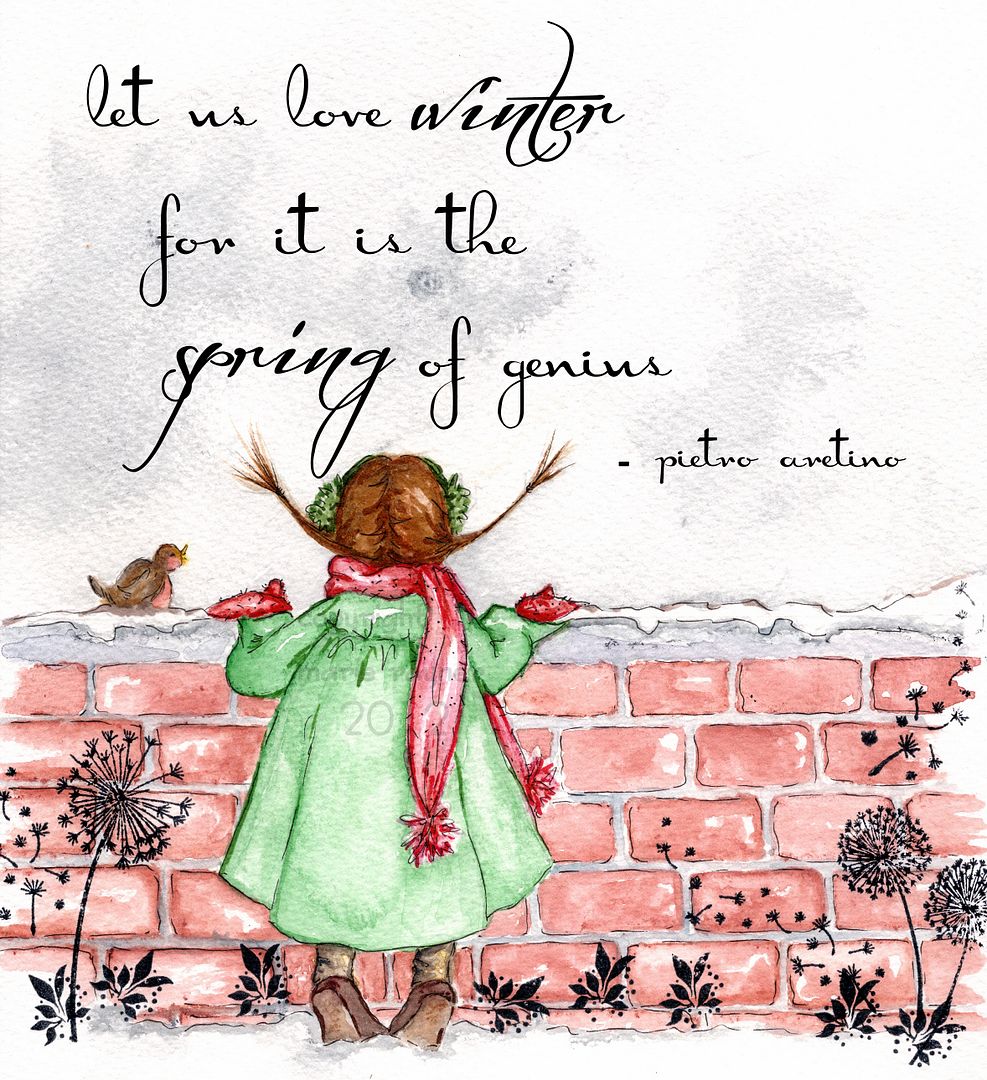 I am playing catch up here again today . . . the summer is just getting away with me and I've not had as much painting time as I would have liked. This is one of my latest Christmas Card creations . . . love the feel of it . . . and the colours . . .
And then I did this one . . . a birdhouse in the winter snow . . . you can see that I am very much in Christmas mode I think . . .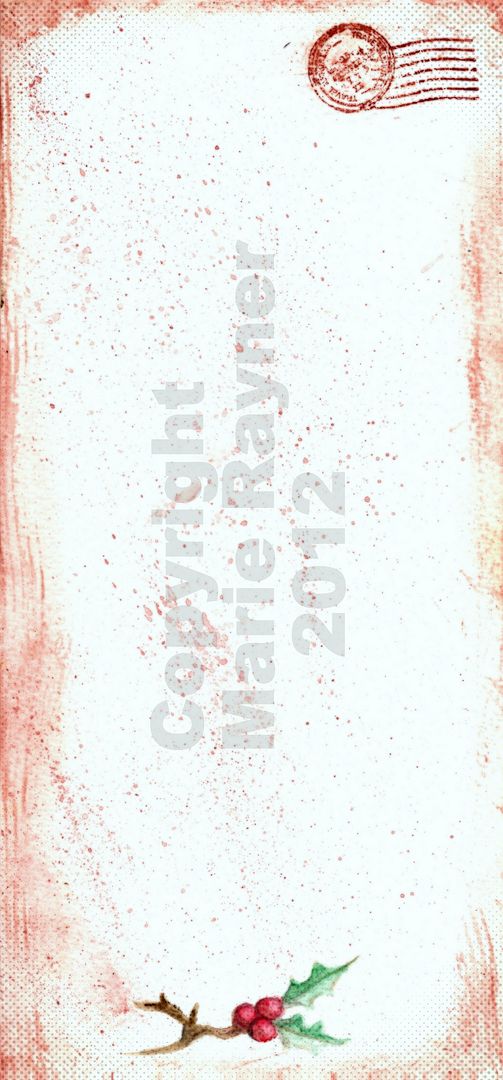 This one's not finished yet . . . I still have to decide what I'm going to put in the centre . . . a letter of some sort I am sure.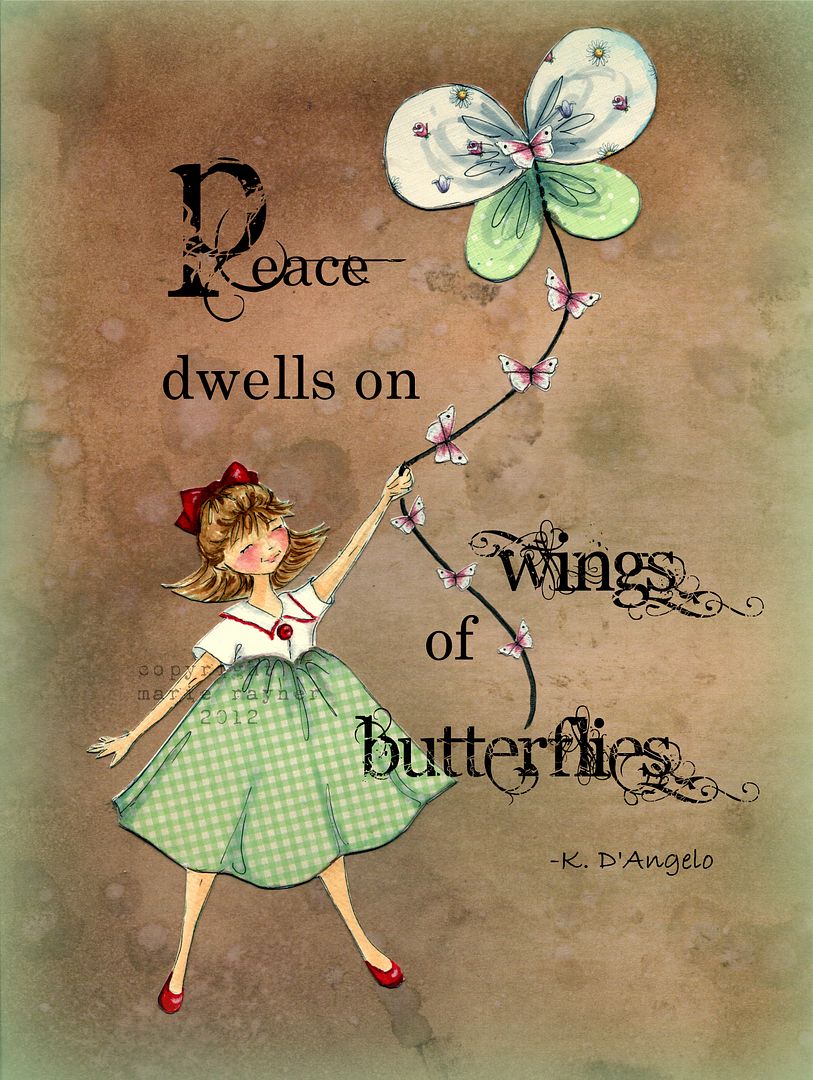 And then something a little different yet again . . . this one quite late summery! I had her at first on watercolour paper and had watercoloured in the background, but then . . . I wasn't happy with it, so I got out my trusty scissors and carefully cut her out and her butterfly kite as well . . . and then mounted her onto some scrapbook paper. I think I like it better.
Anyways, so that's what's been on my work top these past few weeks. What's on yours??? Hop on over to
The Stamping Ground
to see what's been on everyone elses!