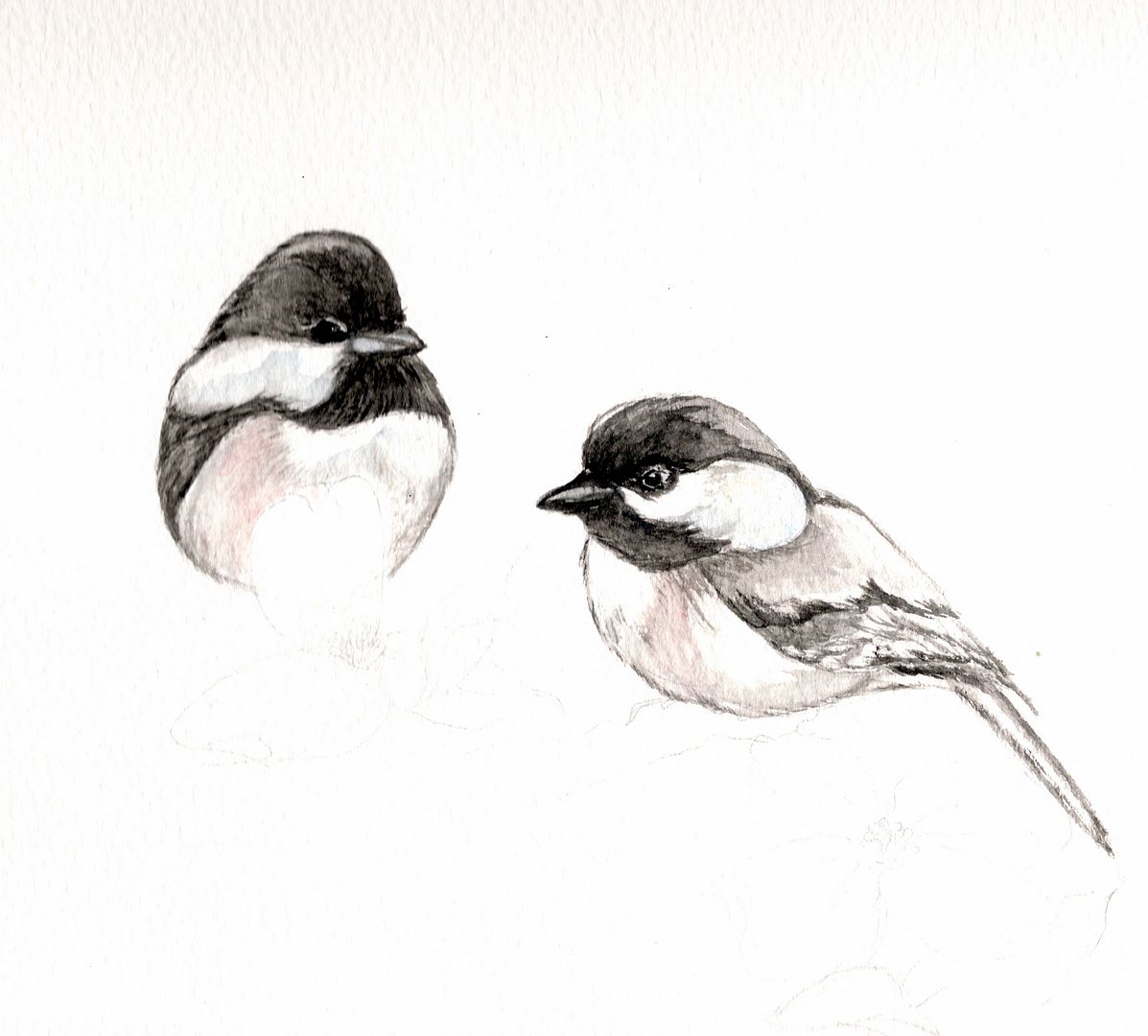 This is very much a work in progress here. I started this yesterday afternoon. It's a pair of chickadees . . . and quite far from being finished at this point. I've only used the one colour so far . . . black in varying shades. I am almost afraid to touch another colour to it for fear I will ruin it.
What makes an artist an artist? I find myself pondering that question these days. I did not have the benefit of going to art school like I wanted to when I was younger. All that I do is very much hit and miss . . . education by accident, and hopefully I learn more from my mistakes than I ever would have learned in school.
I only know for sure that I am compelled to create. Does that make me an artist?