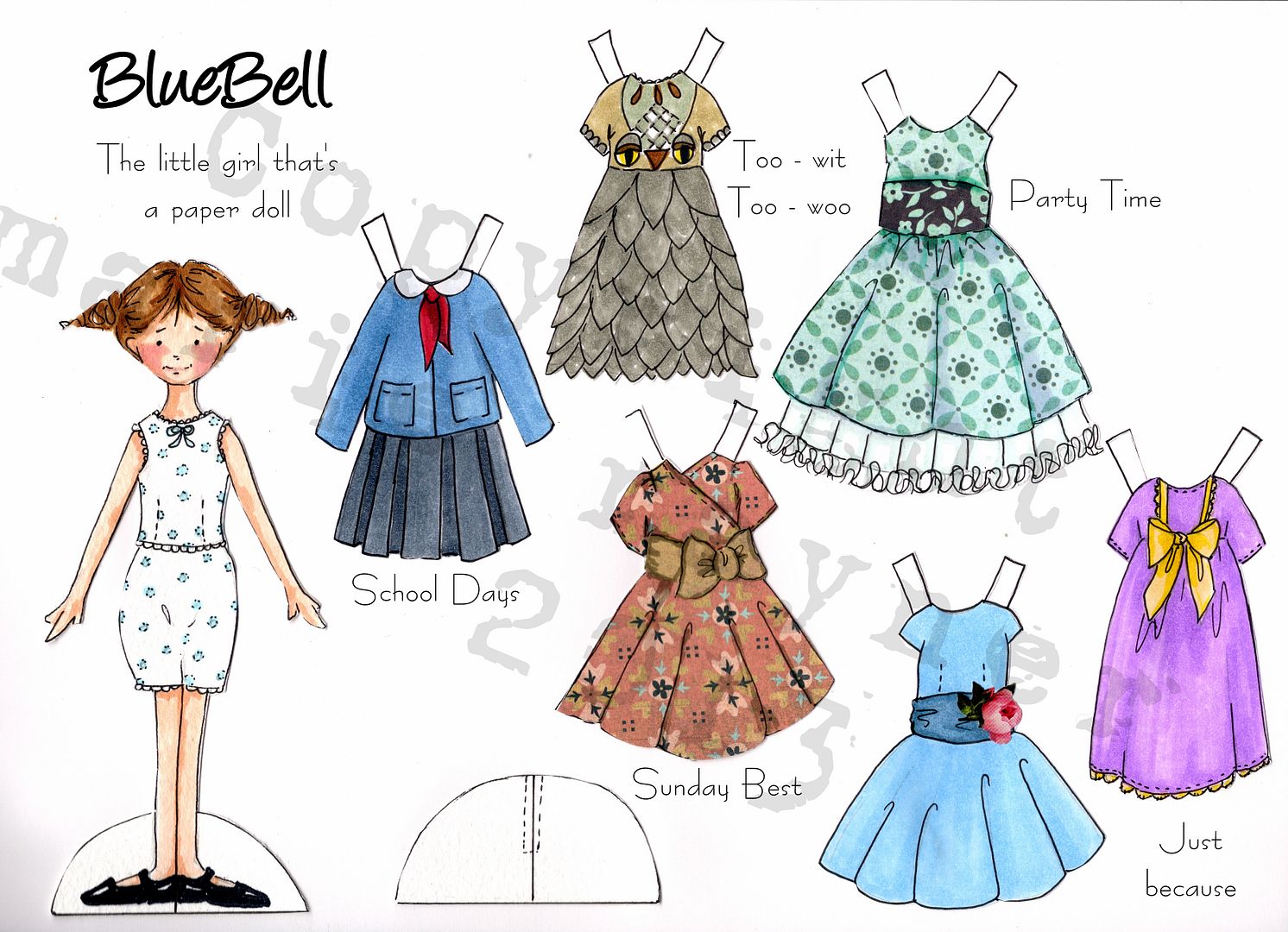 This is what I have been working on this week. A series of paper dolls. I always loved paper dolls when I was a girl. I did not have a lot of real dolls, but I had a whole big box filled with paper dolls. I would spend hours playing with them, drawing and colouring new clothes for them. It was so much fun.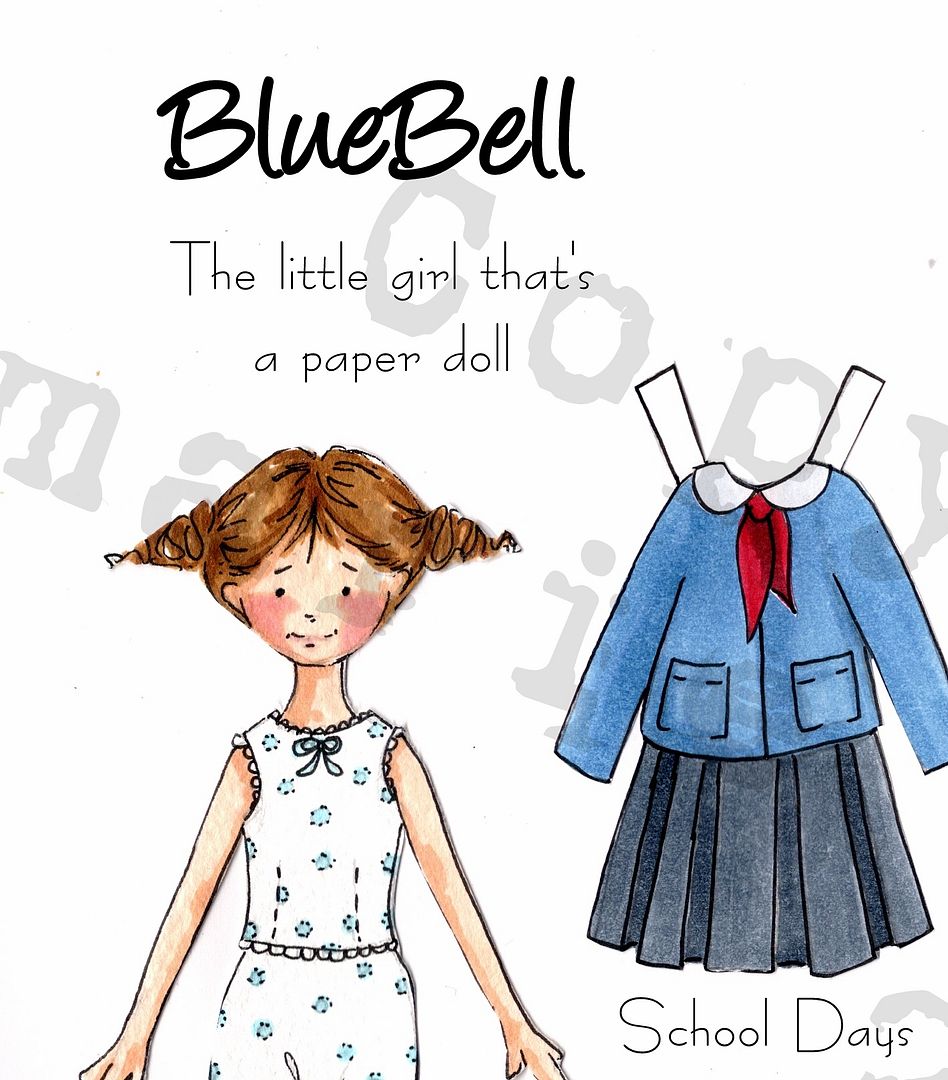 Bluebell also has a friend. Her name is ButterCup . . . but I haven't done her clothes yet so I can't show her to you . . . but she's a redhead, just so you know.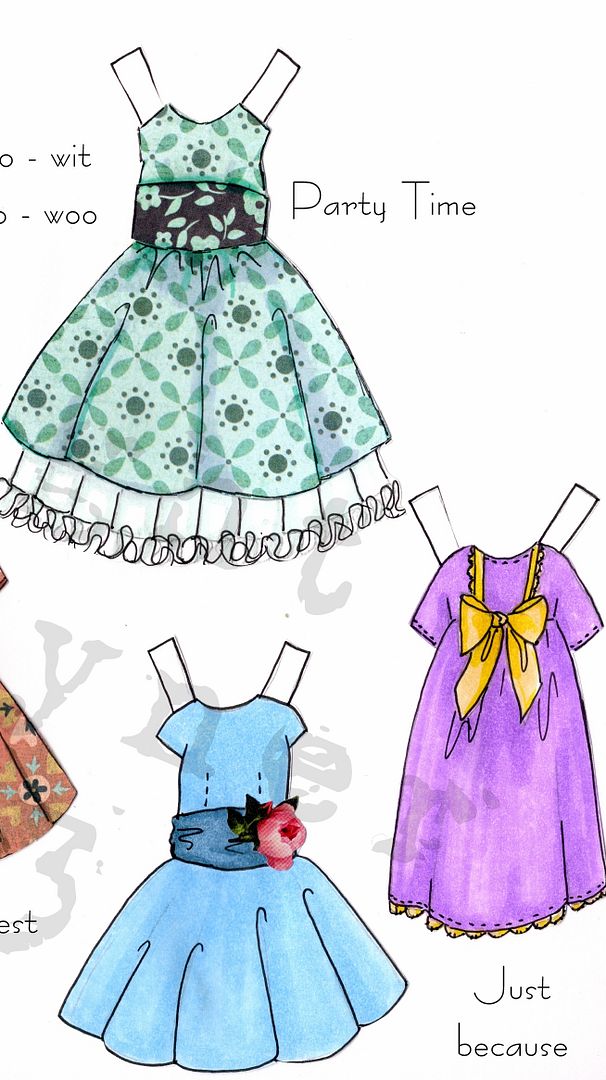 I envision them having all kinds of adventures together . . . and I GET TO DRESS THEM!
How fun is that?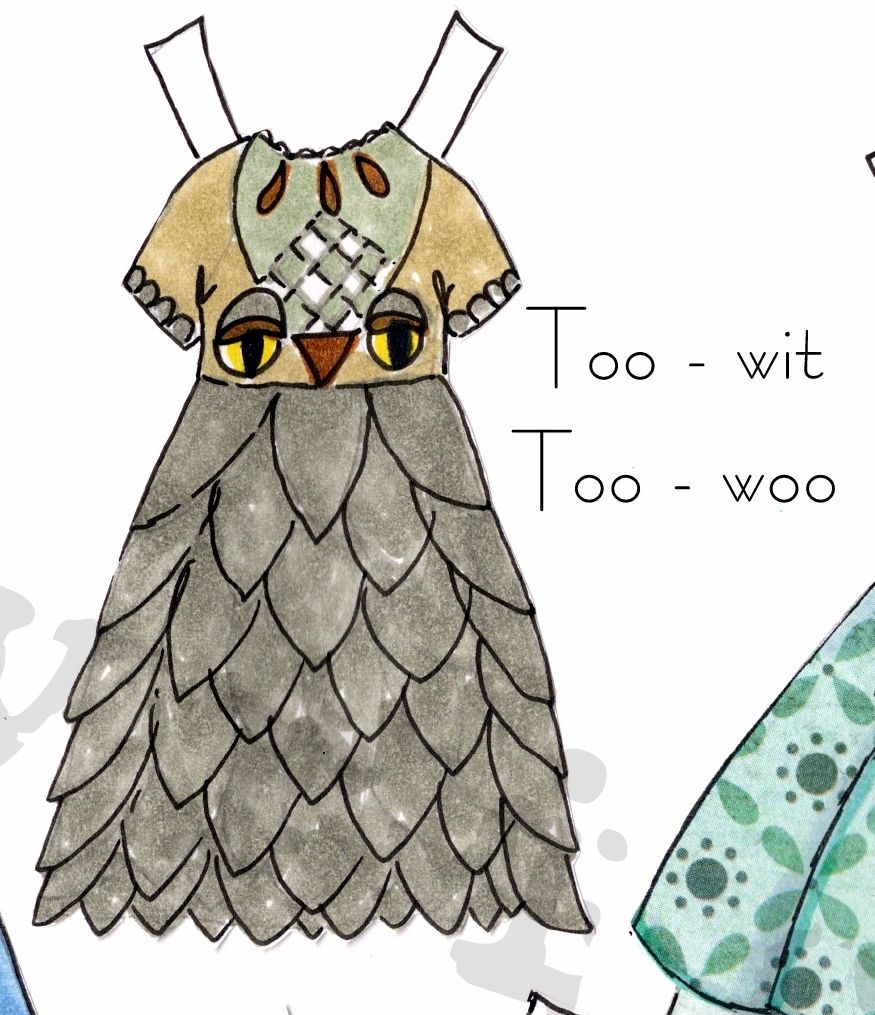 I can't wait. I'm so excited about that I could almost squeal with delight. I see tea parties and trips to the zoo and holidays . . . I see all sorts in their future. It will be so much fun.
Of course, I'm not selfish. I'll take you along with me on the journey. I hope you enjoy it too.
Edited to Add ButterCup, BlueBell's bestest friend.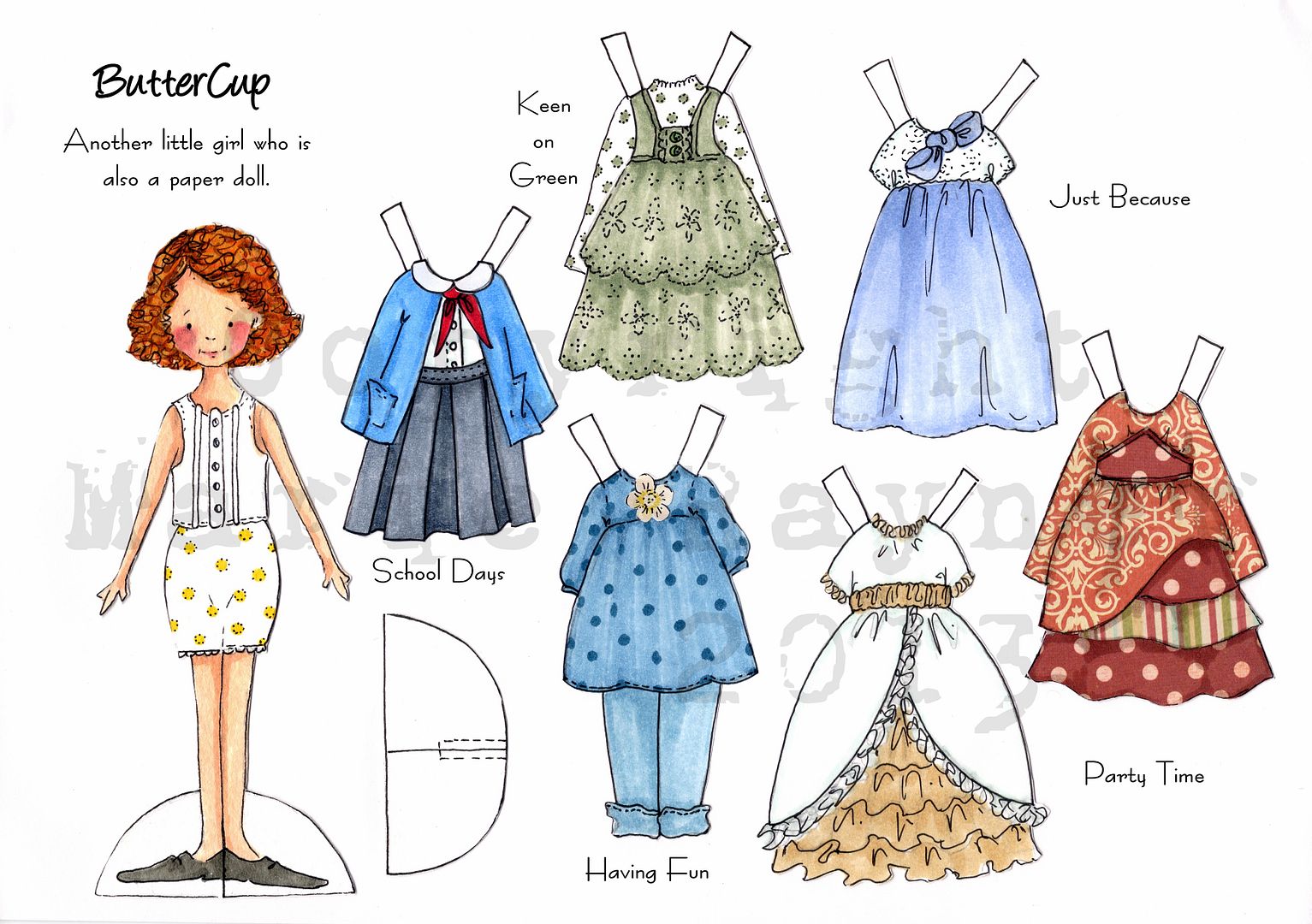 This is my entry for this week's Paint Party Friday. Hop on over to the
Stamping Ground
to see what everyone else has been up to. You are sure to fall in love with something. I always do!