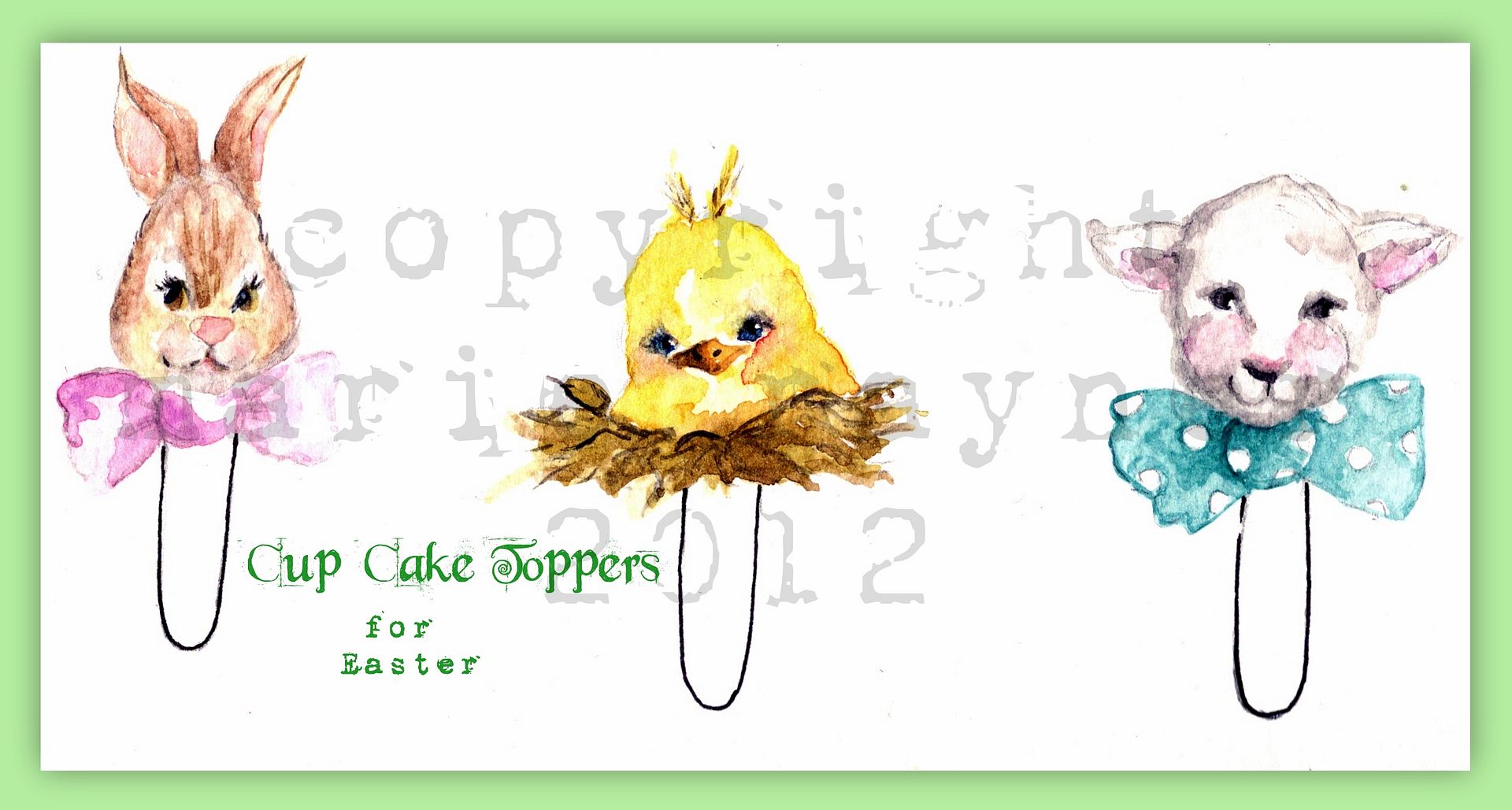 I don't know why but the other day Easter was on my mind and so I painted these little cupcake toppers. They just came out . . .
First the bunny hopped in . . .
Followed closely by the chick . . .
And then the spring lamb . . . and they brought such a gentle spirit with them. I fear I am quite in love with them . . . so much so that I couldn't resist . . .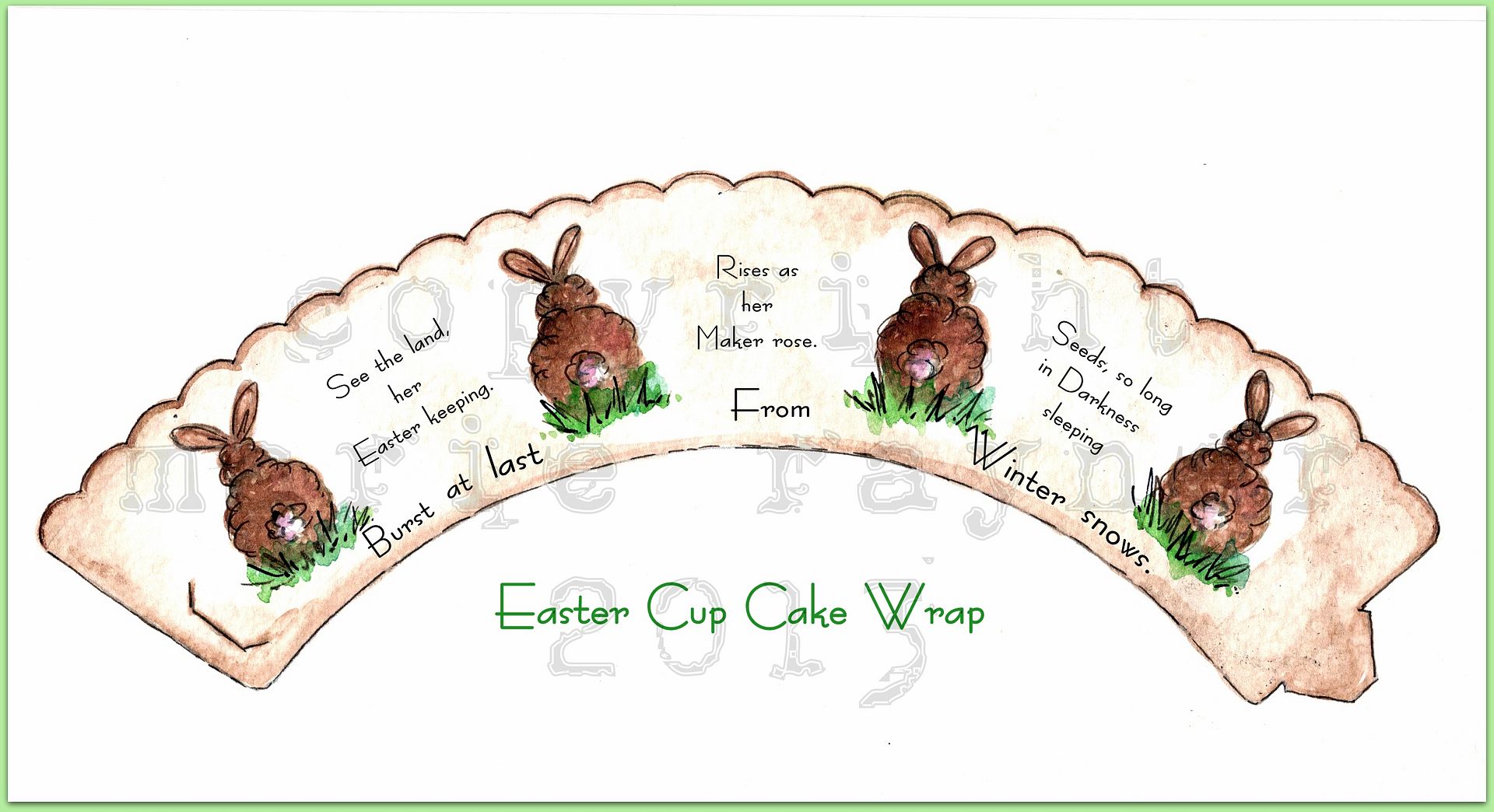 Making a little spring coat for them to wear in the form of a cupcake wrap. The verse on it reads:
"See the land,
her Easter keeping,
Rises as her Maker rose.
Seeds so long
in darkness sleeping,
burst at last from
Winter snows."
Now I'm all set for Easter Treats . . . but I have been working on a few other cupcake toppers and wraps as well. Stay tuned . . . also for a new paper doll. Watch this space!
In the meantime do hop on over to
The Stamping Ground
to see what all of the other peeps have been up to!