So, it seems that Winter is not quite ready to loosen it's grip on us just yet. It is cold and I hear it is snowing in Wales, not five minutes from where I live . . . indeed the skies here in Chester look about ready to open up with goose-down as well. That's life . . . each day a magical gift for us each to explore and enjoy.
This is what is keeping me busy this week . . .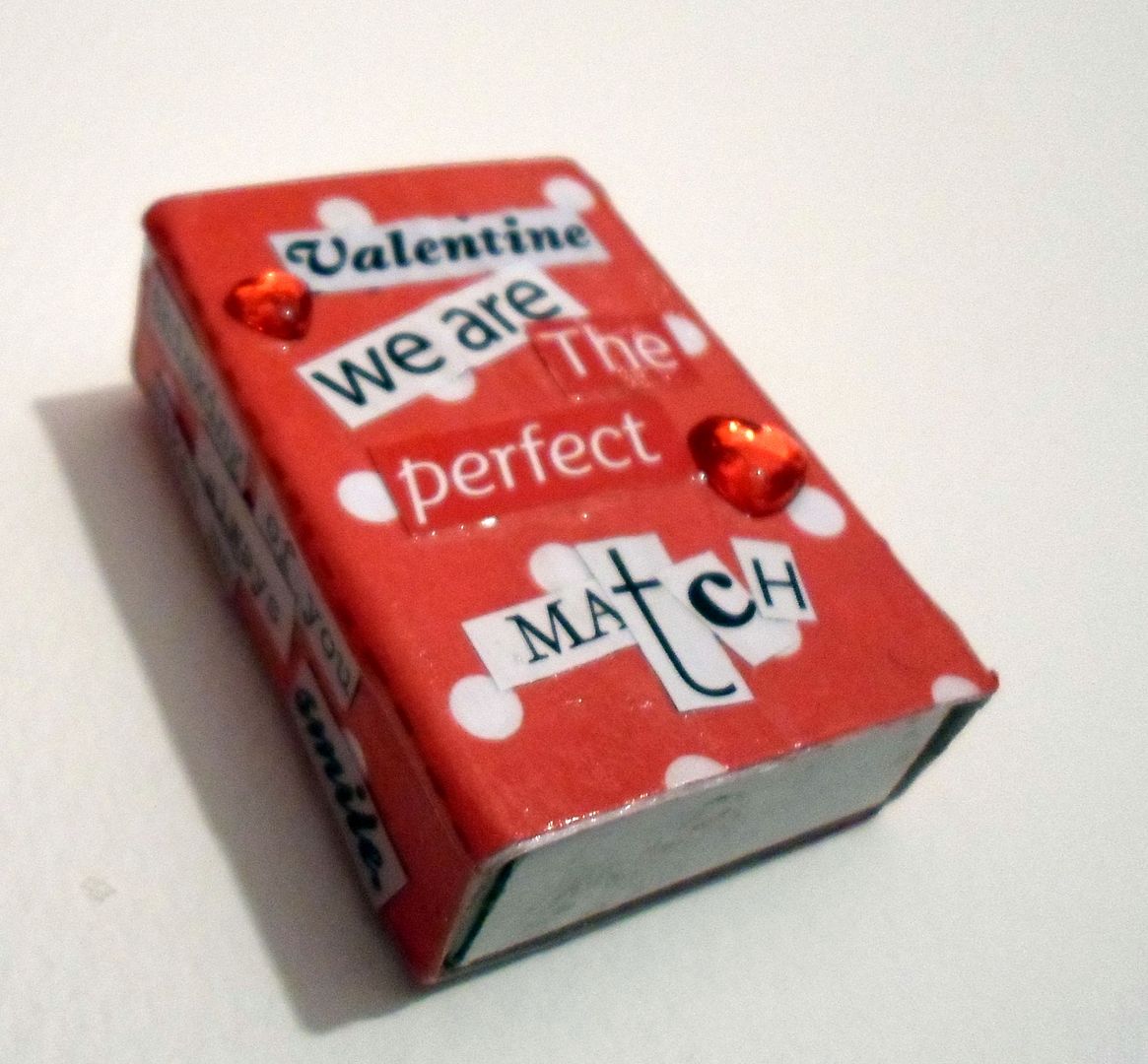 First there has been a little Valentine Match Box for my husband for Valentines Day. I had so much fun doing this . . . my brain was ticking the whole time and my heart was smiling and all a-flutter with love for this special man I am lucky enough to share my life with.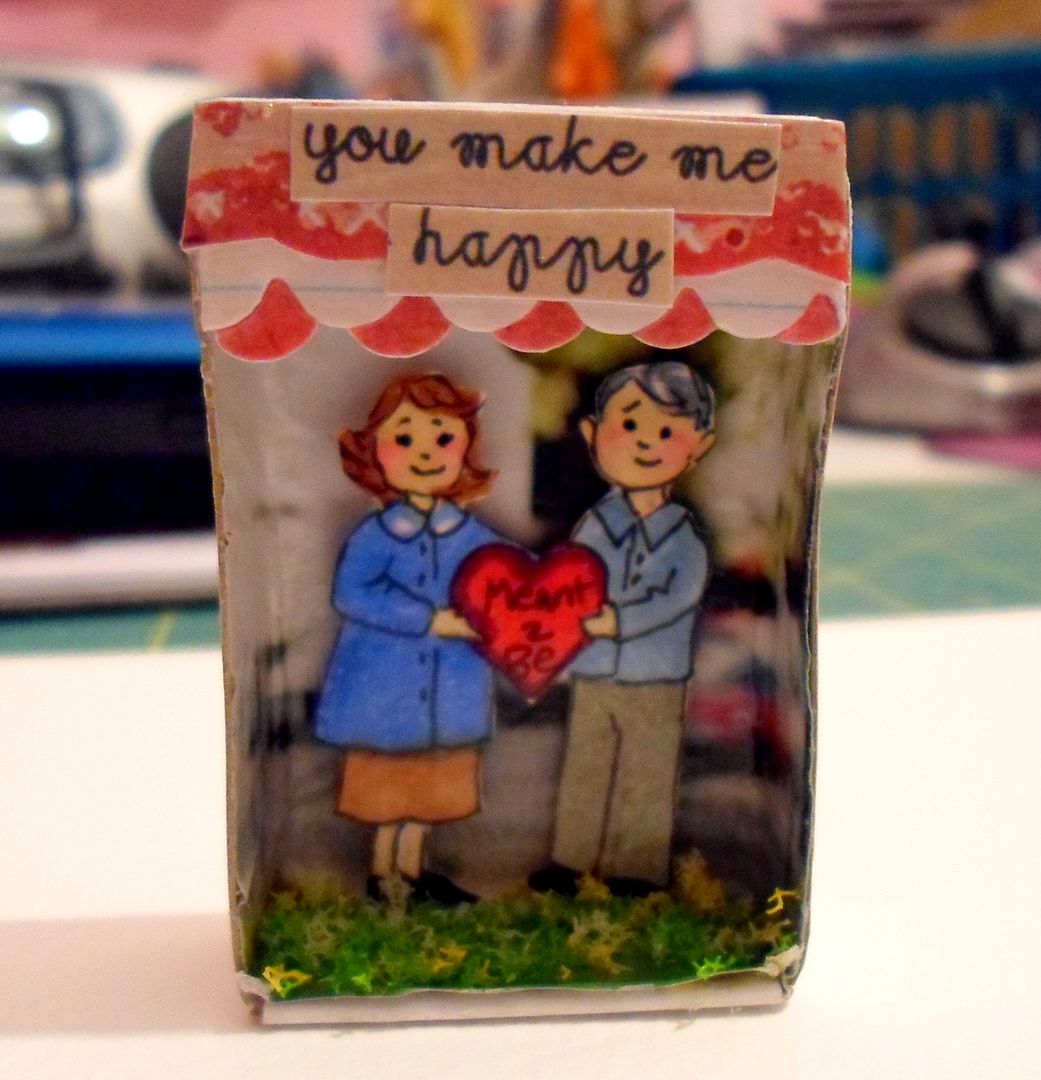 That's what a Valentine should be all about don't you think??? Love that makes your heart all a-flutter!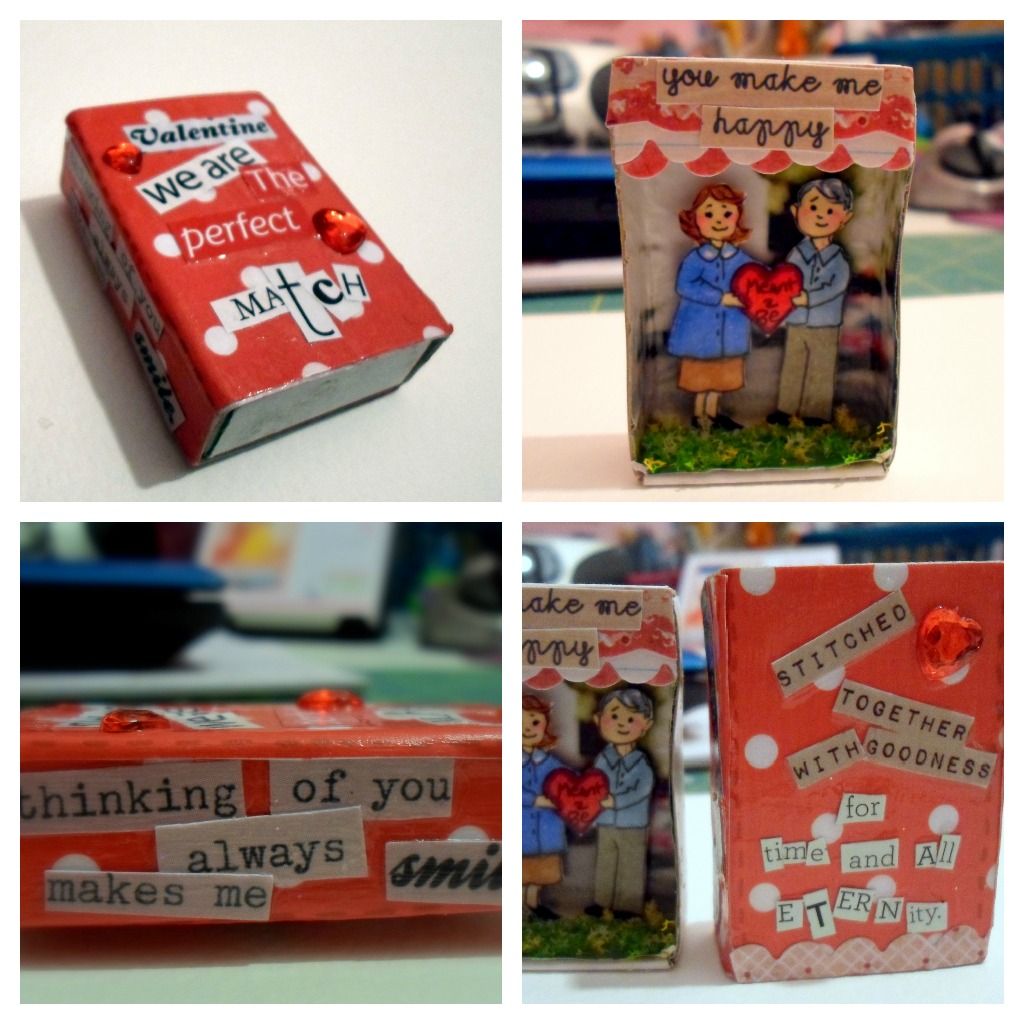 He is not perfect . . . but he's perfect to me and that makes us the perfect match I think.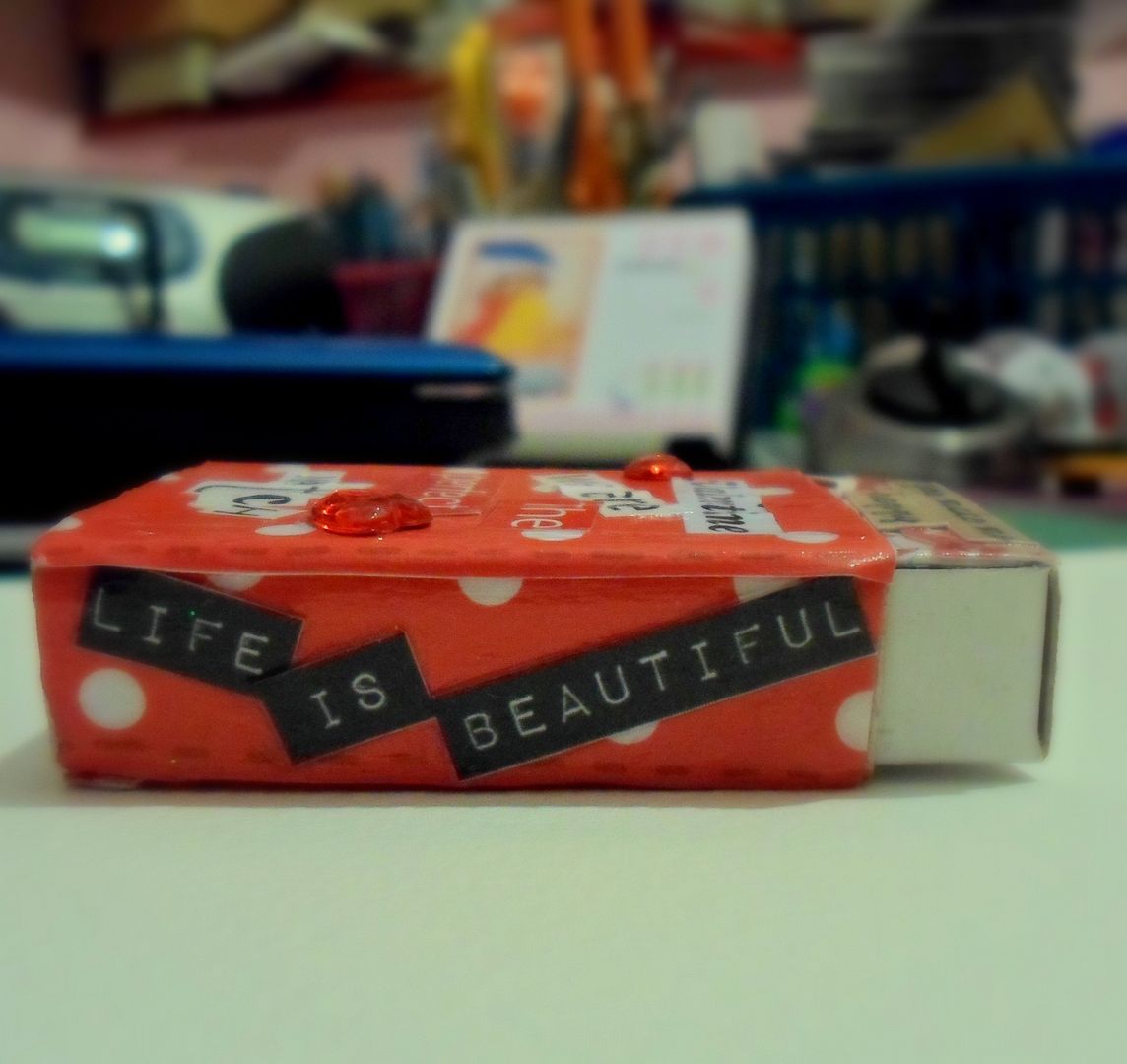 Yes it is . . . very beautiful.
I have also been working on the final illustrations for the Children's book I've been working on. Three more to go . . . which I will hopefully get done today!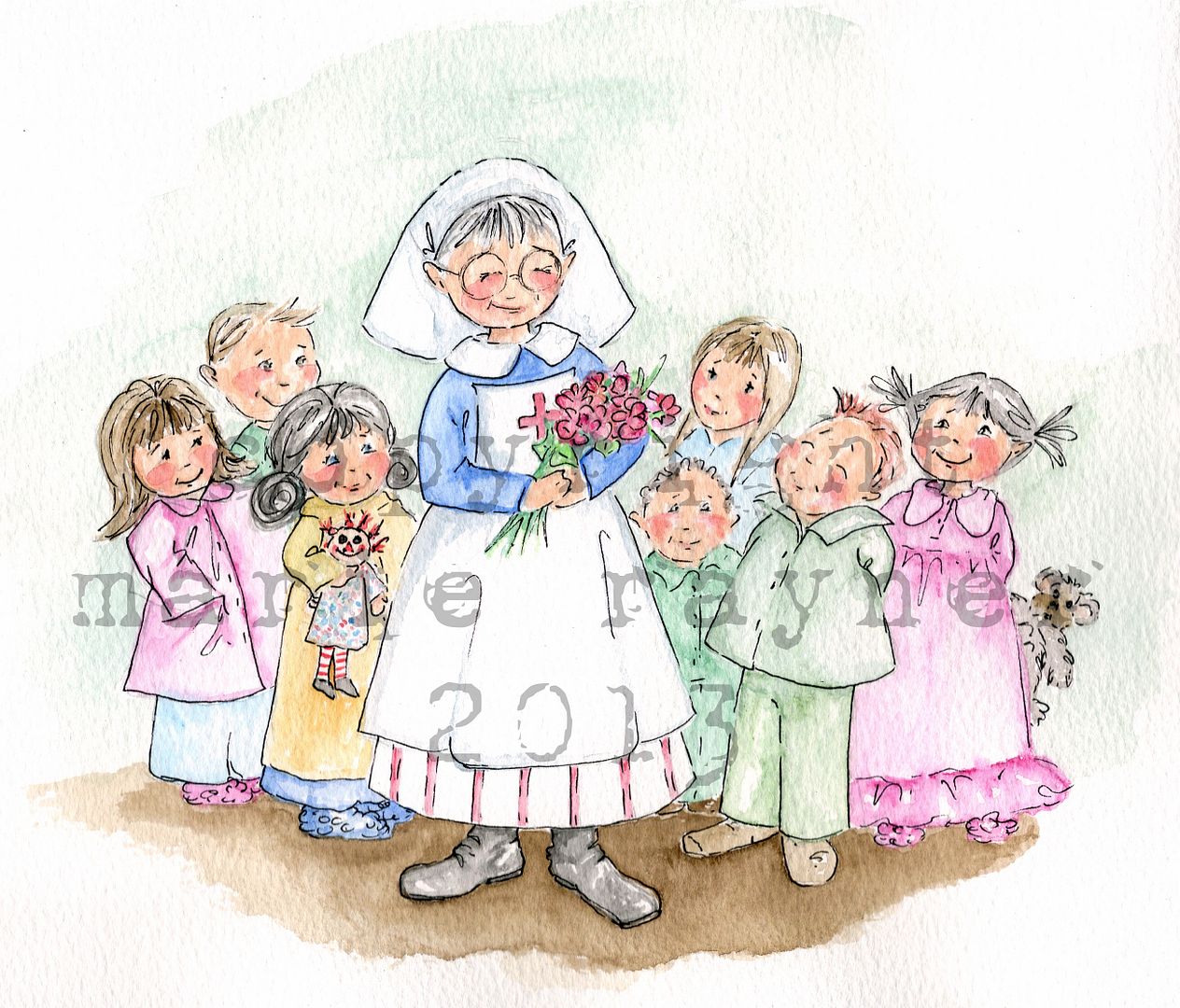 I redid this one because I liked the softer feel of water colours for the book. The first one I had done was in copic markers and whilst cute . . . I didn't like the feeling it put out . . . too harsh and bold. I wanted something subtler . . . and I found it in watercolours.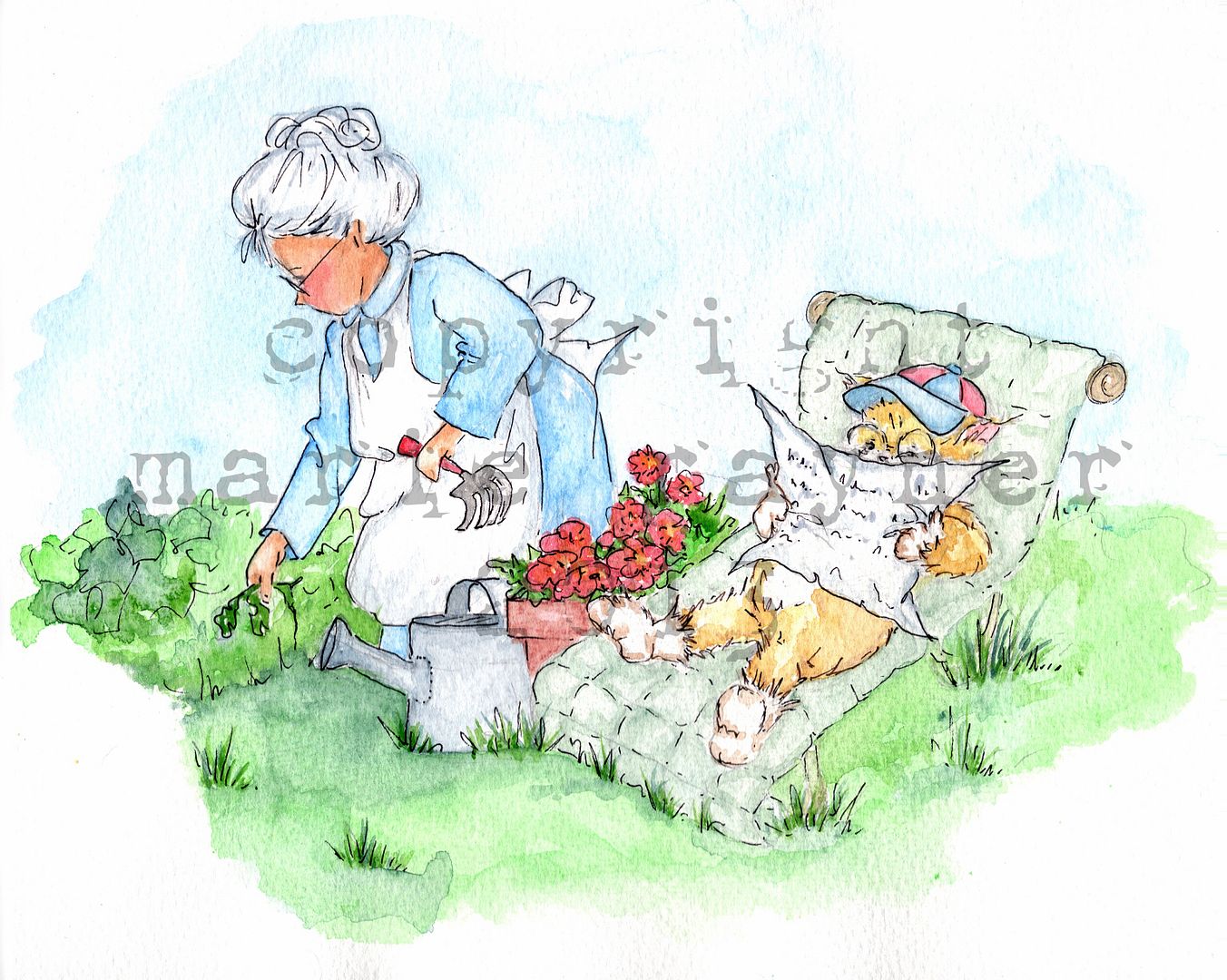 You can probably tell it is a book about a sweet old lady and a cheeky cat . . . say no more!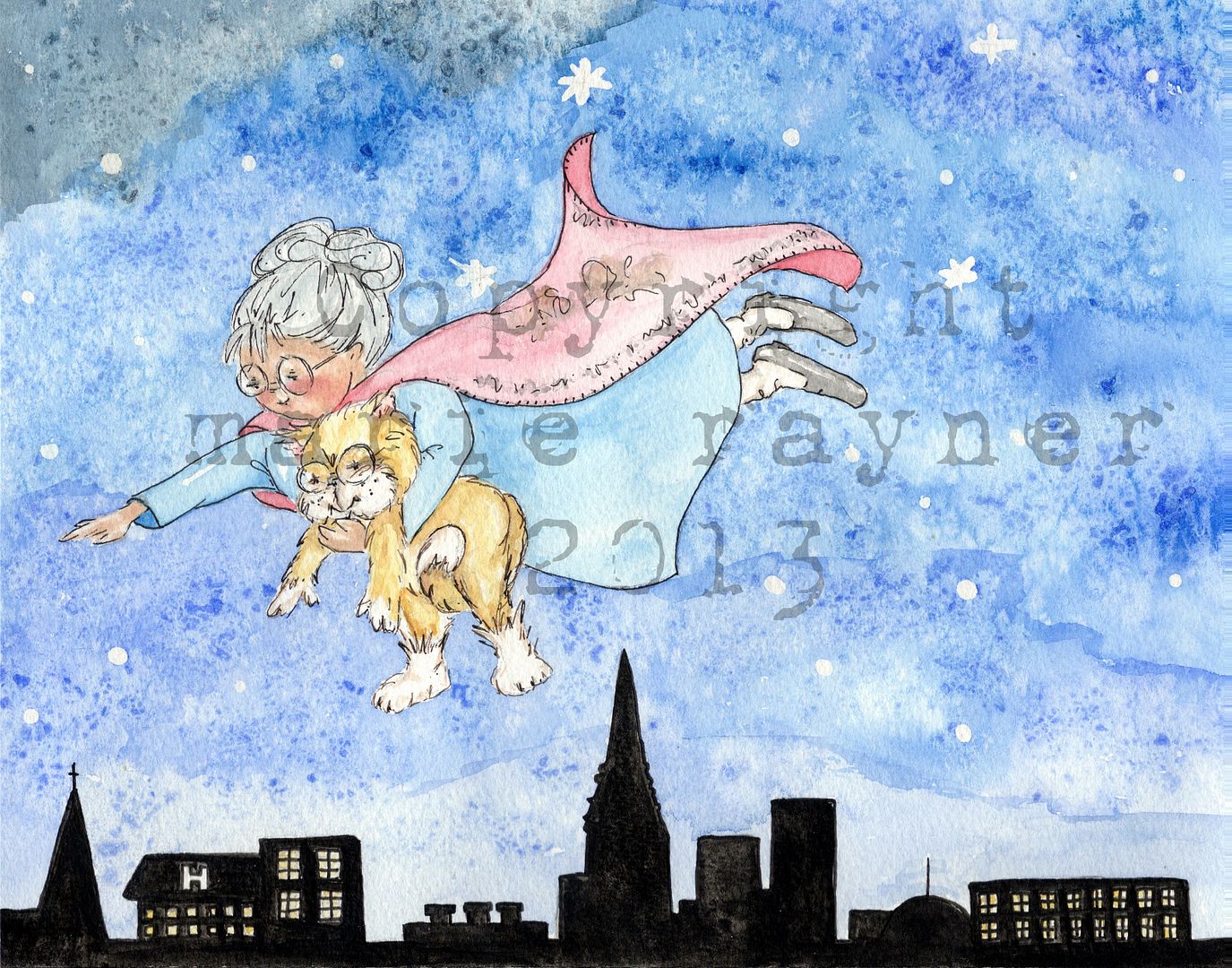 Together they make magic . . . tis all I can say for now.
I struggled a bit with this one as I wanted to portray a night sky, but with my limited art skills it was very challenging. I know other artists would have the know how to know how to add a night sky digitally . . . but I am also very technologically challenged and so I must do it the old fashioned way . . .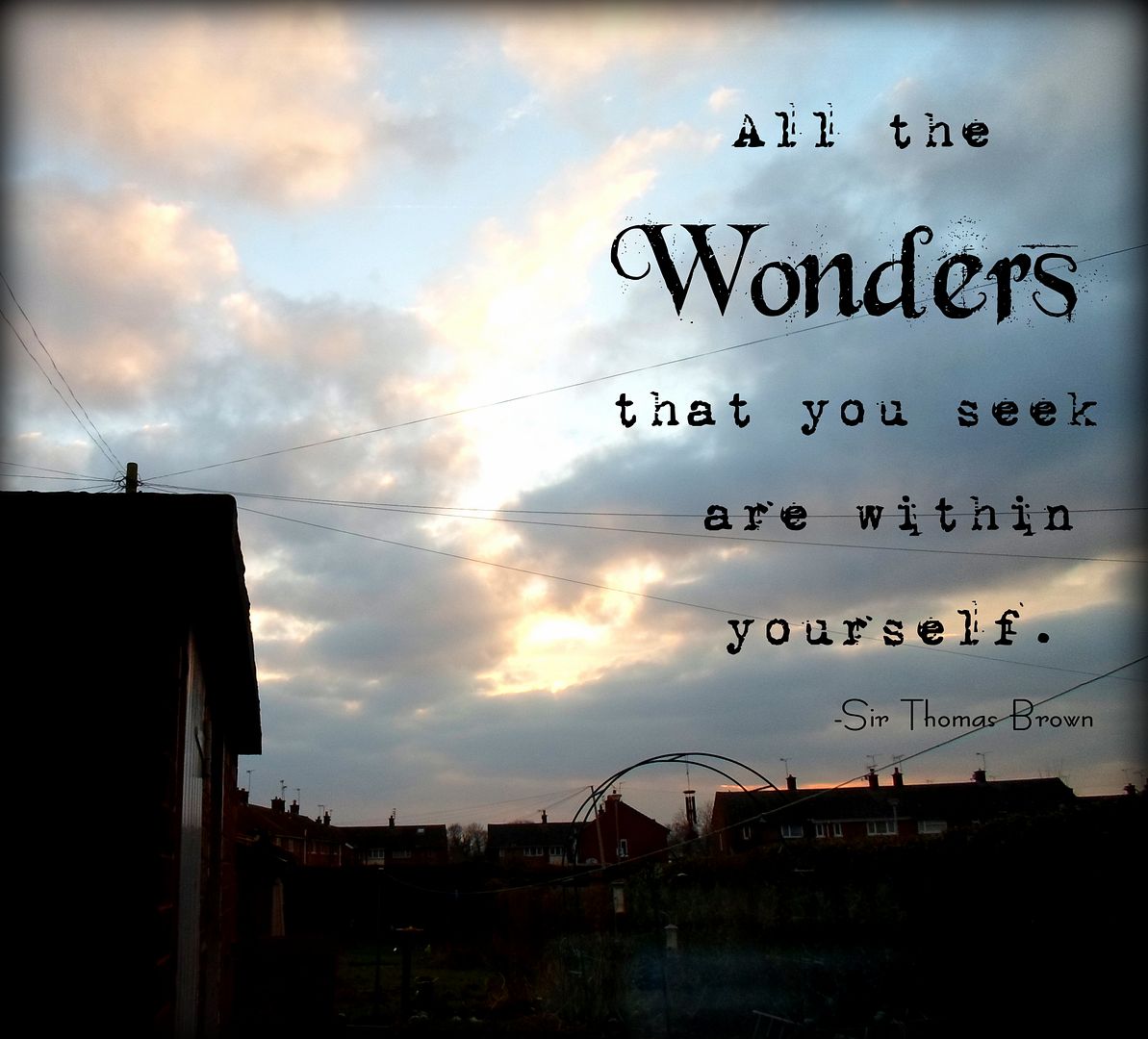 This week has also seen me playing with photographs taken . . .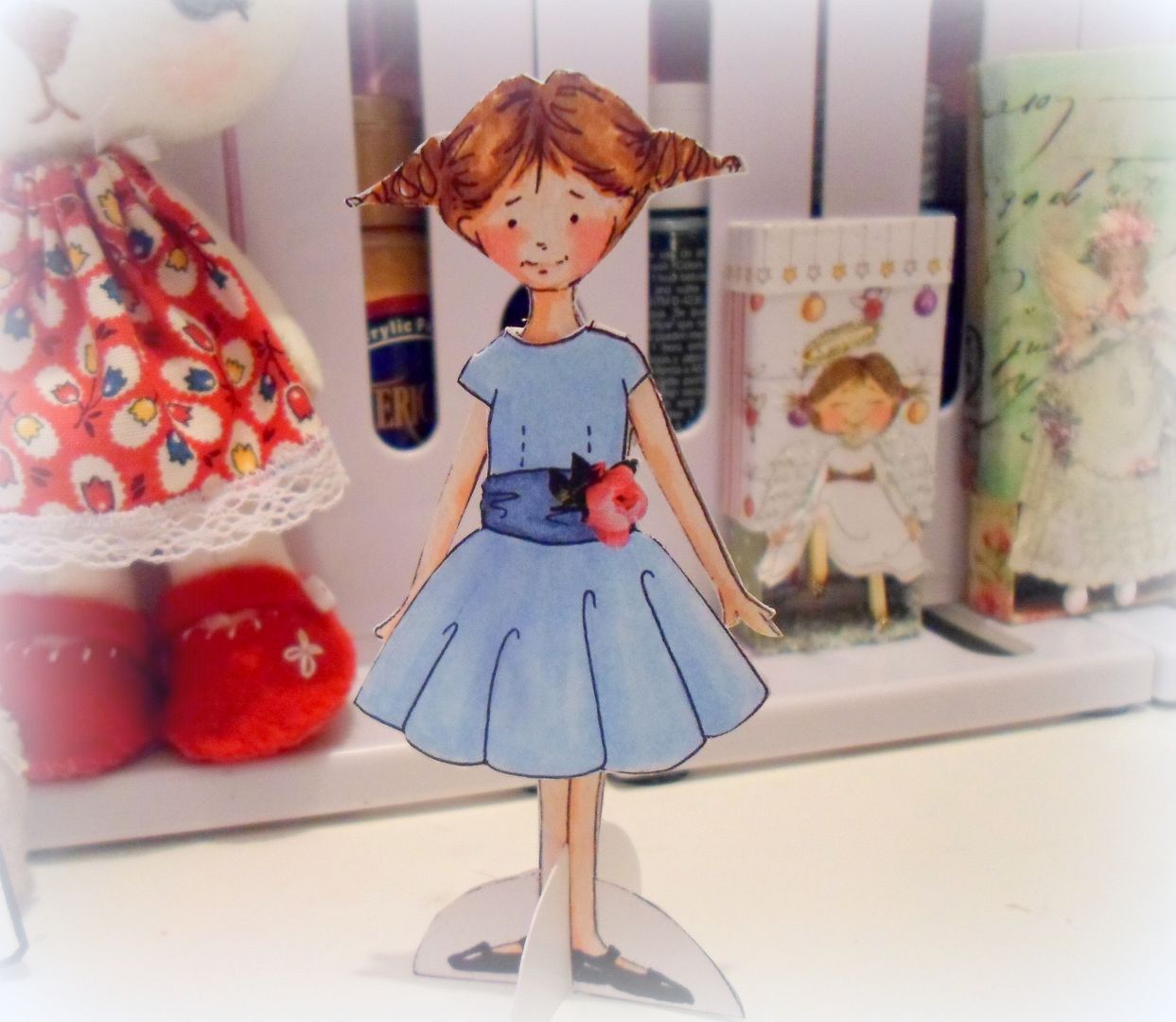 My paper dolls . . .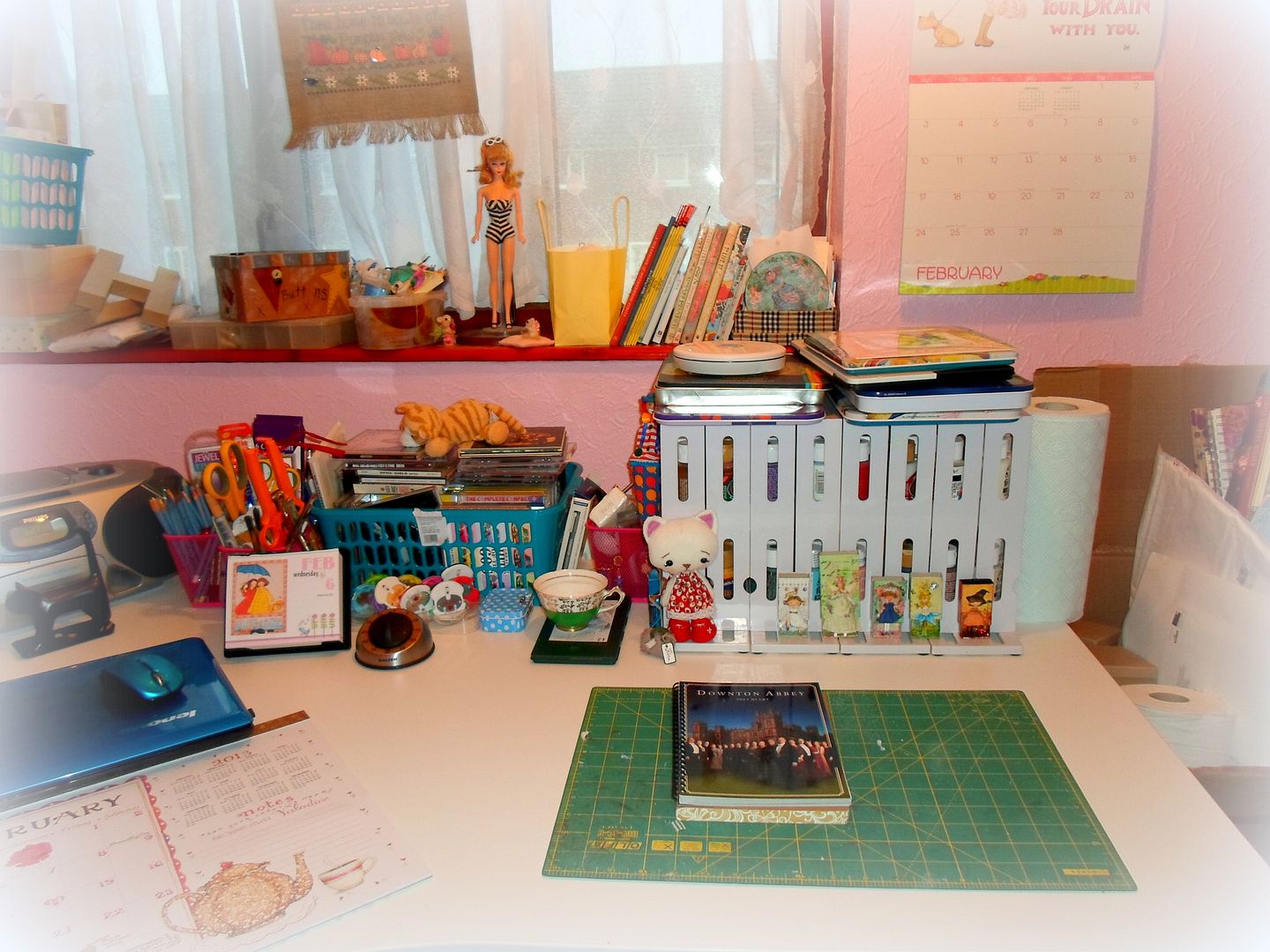 And organizing my work space. A typical week.
What have you been up to?? Why not hop on over to
The Stamping Ground
to see what everyone else has been up to. There is sure to be something magical and inspiring to see there! Such an amazingly talented group of creative people!
Thanks for looking!