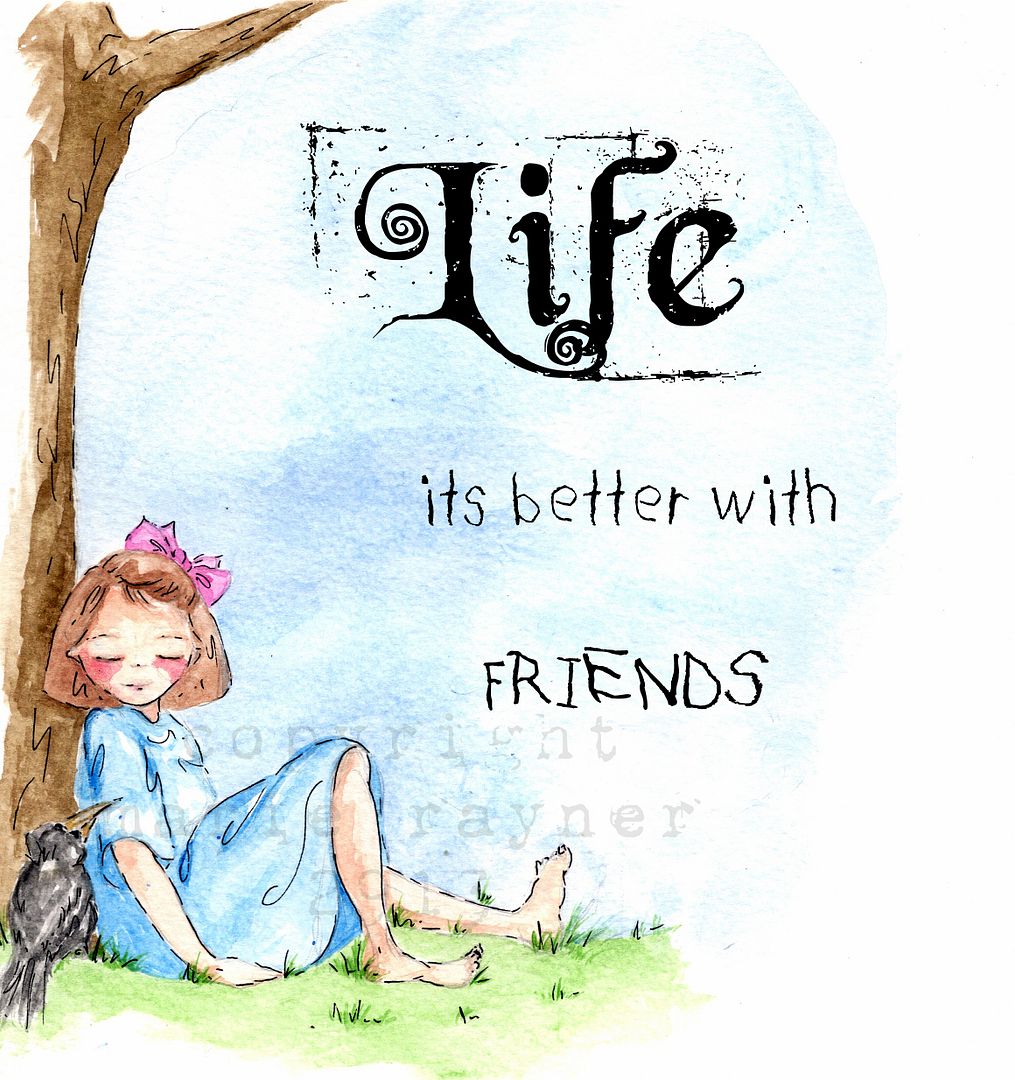 Just a little watercolor I did this afternoon while I was waiting for the Toddster to come home from town. I like crows. They're such smart birds. I reckon they would make as good a friend as anyone, and probably pretty loyal as well.
This is my entry for this week's Paint Party Friday. Hop on over to
The Stamping Ground
to see more. There's also an auction going on there this week to help benefit the Sandy Hook Elementary School.