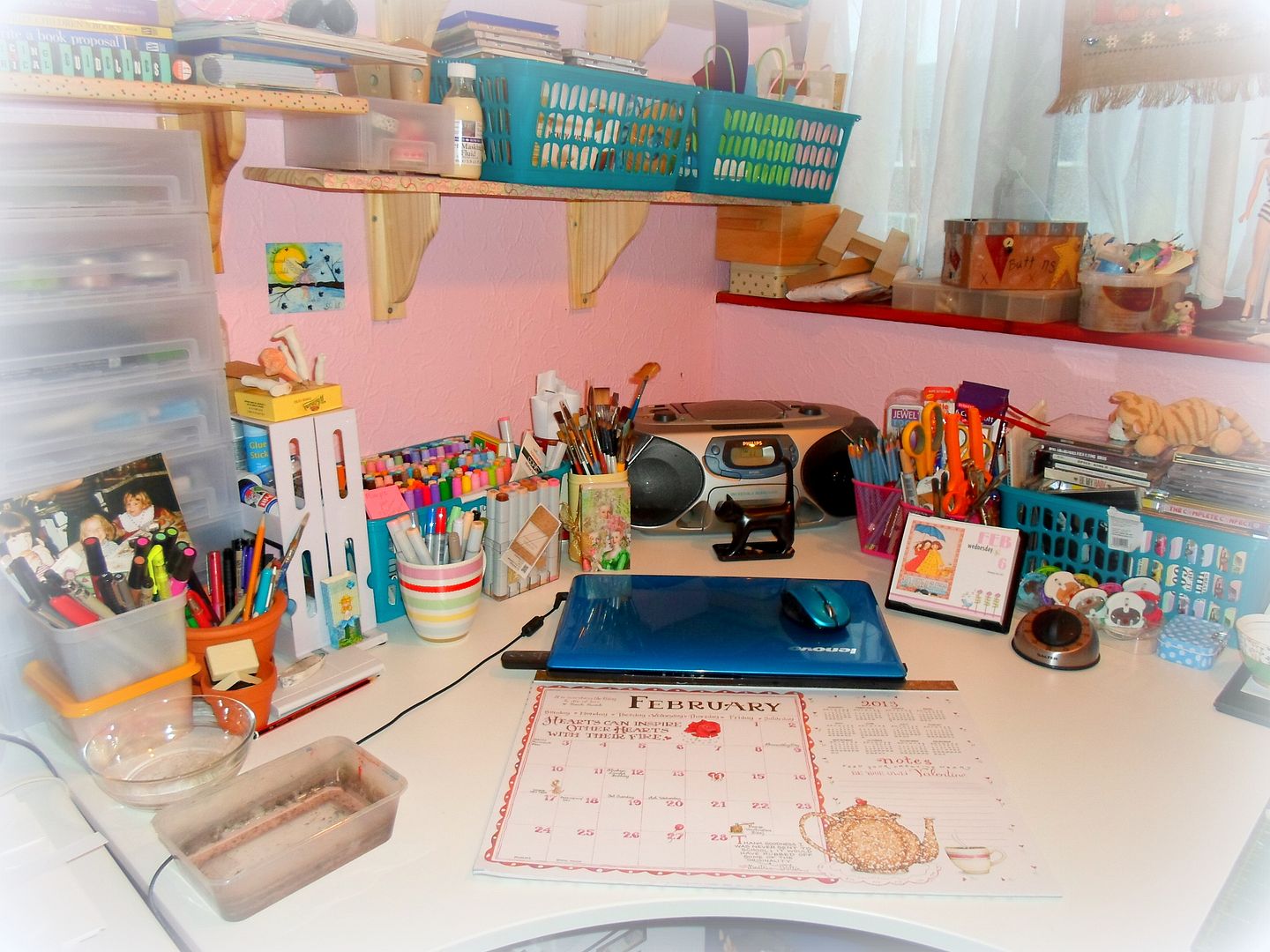 To me it is just amazing how quickly the weeks seem to roll around. One week no sooner begins and it is finished. If I could spend all day every day painting and playing I would . . . alas . . . real life gets in the way and the playing has to wait until the more important things are done. I suppose it is like that for everyone . . . the child in me wants to play all the time, but the adult in me . . . knows I must do what I must do. I just wish I had more hours in my day. Then I could please both sides of my self . . . the playful one and the responsible one. Of course painting and drawing was my job, well then that would be perfect wouldn't it? A gal can but dream . . .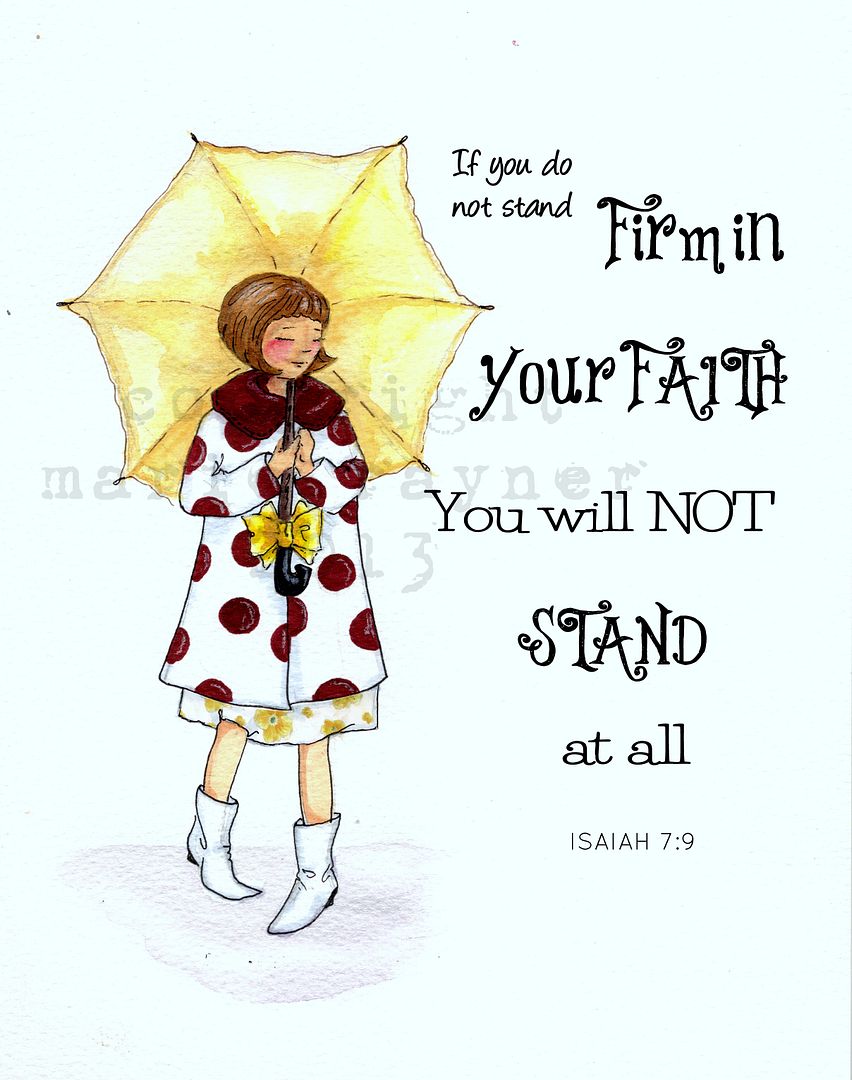 This is my entry for this weeks What's on your Work-desk Wednesday. Sometimes it seems like there are more rainy days in life than sunny days . . . that's when our faith comes in mighty handy and keeps us upright . . . but if we allow our faith to falter . . . well, then we truly won't stand at all. I am very grateful for my faith which has seen me through some pretty difficult times.
I love this girls Go Go Boots. When I was a girl I wanted a pair of Go Go Boots more than anything. I never did get any . . . but thankfully I can draw myself a pair anytime I want to! This is how I would have loved to look in a dream world. Suits me to a T. Unfortunately I had kinky hair and no Go Go Boots . . . and parents without a lot of money, and so this Mod look was only a dream. Good thing fads pass . . . they don't stand still do they? Unlike faith. Faith built on Solid Ground stands firm and never passes.
And that's my thoughts for this week.
Do hop on over to
The Stamping Ground
to see all of the other entries for this weeks WOYWW! You are sure to see something which will inspire you. Many thanks for popping by to have a look!