I never know what it going to appear when I sit down at my work station with a clean piece of paper and my paints. I'm always just as surprised at who shows up as anyone is. To some that big blank piece of paper might be a bit frightening . . . but to me it's an invitation and I just can't wait to get started.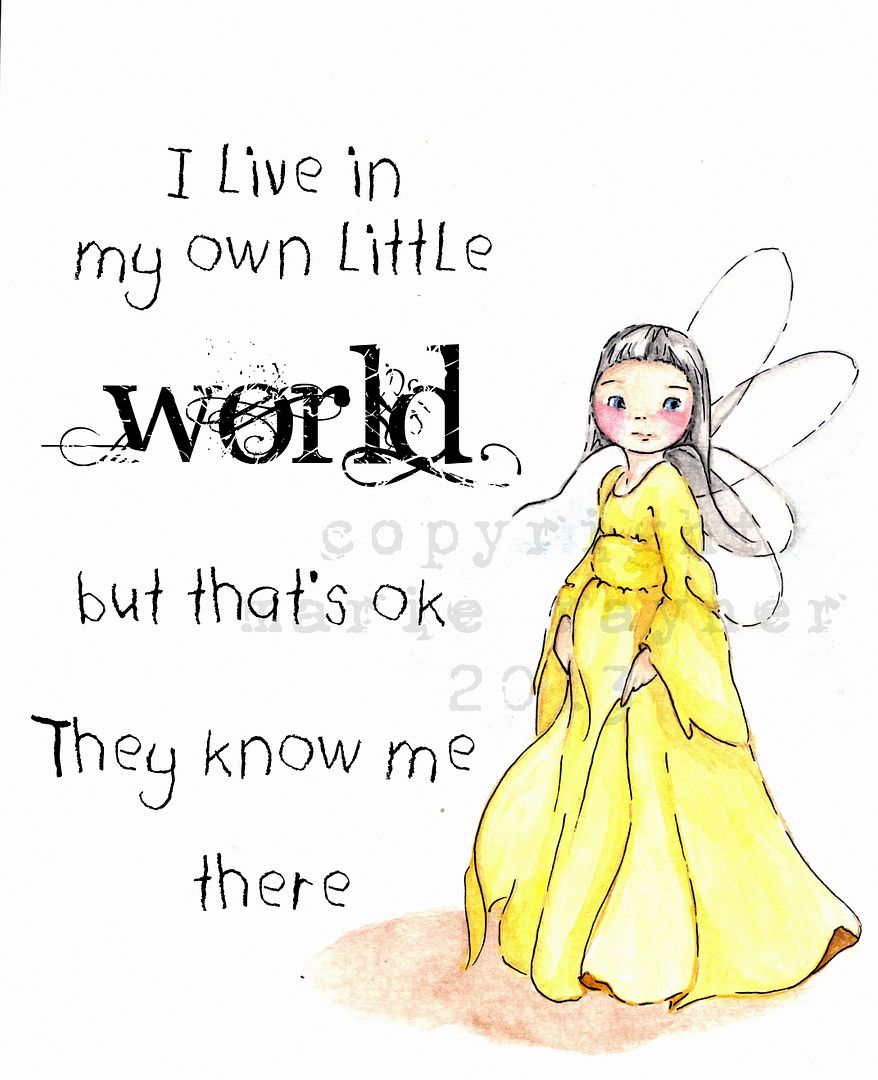 I am in my own little world when I am at my work table . . . I play music to drown out anything outside my little universe . . . open my book of quotes . . . or my scriptures . . . and then I just let whatever wants to come to life . . . come to life.
This is what came out the other day. I sat down to paint a Spring Primrose . . . and then I thought a baby chick . . . but look who came out instead!! I love it when that happens. Yellow is yellow.
This weeks entry to WOYWW.
Check out The Stamping Ground
to see everyone else's.

Oh, and I sketched you a bookmark to print out and have all of your very own. Nothing special, just a pencil sketch of a girl and her cat.