I am a bit behind in my posting artwork lately. I get a bit down sometimes and discouraged because my artwork doesn't seem to get anywhere. It doesn't stop me from creating. I can't help creating. It is as much a part of me as breathing is a part of me. These things just fall out of my mind and fingertips . . . it does keep me from sharing though . . .
I need to be better about that. Here's what I've done since the last time I posted.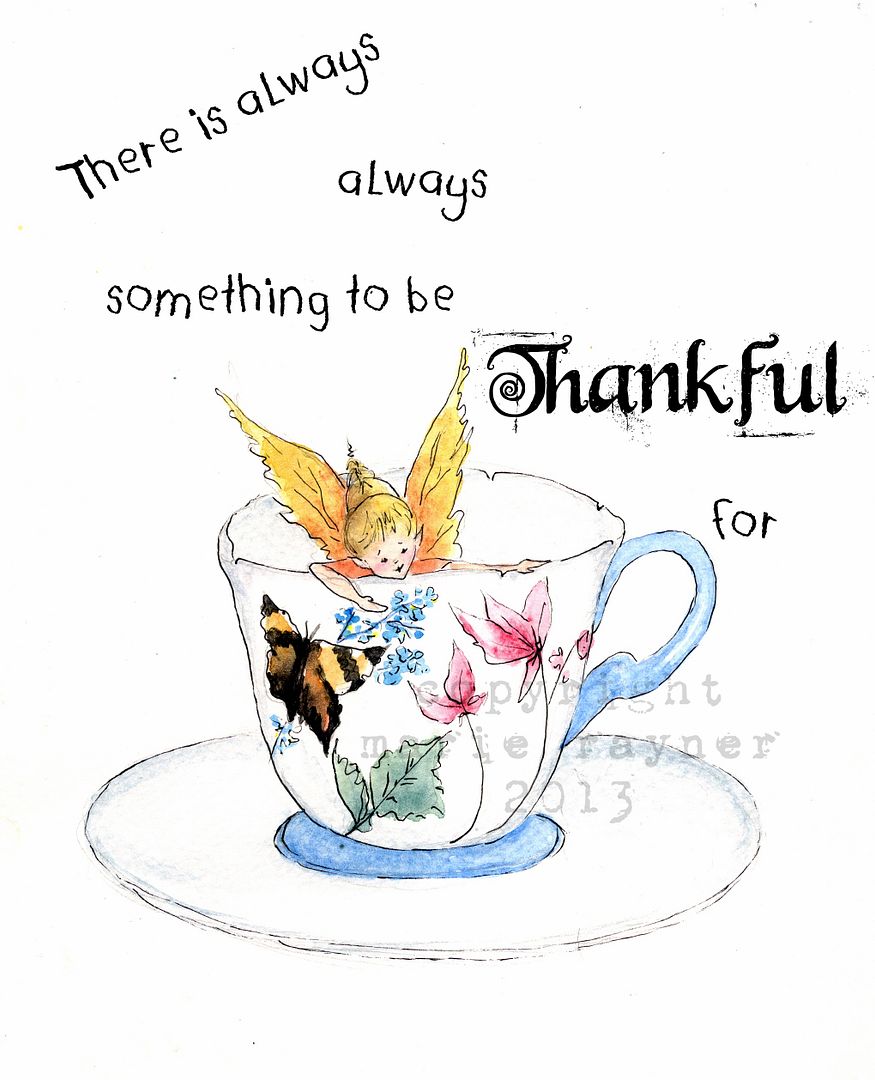 I was practicing my watercolor and ink painting. SO I came up with a fairy in a teacup. I quite like how it turned out actually . . .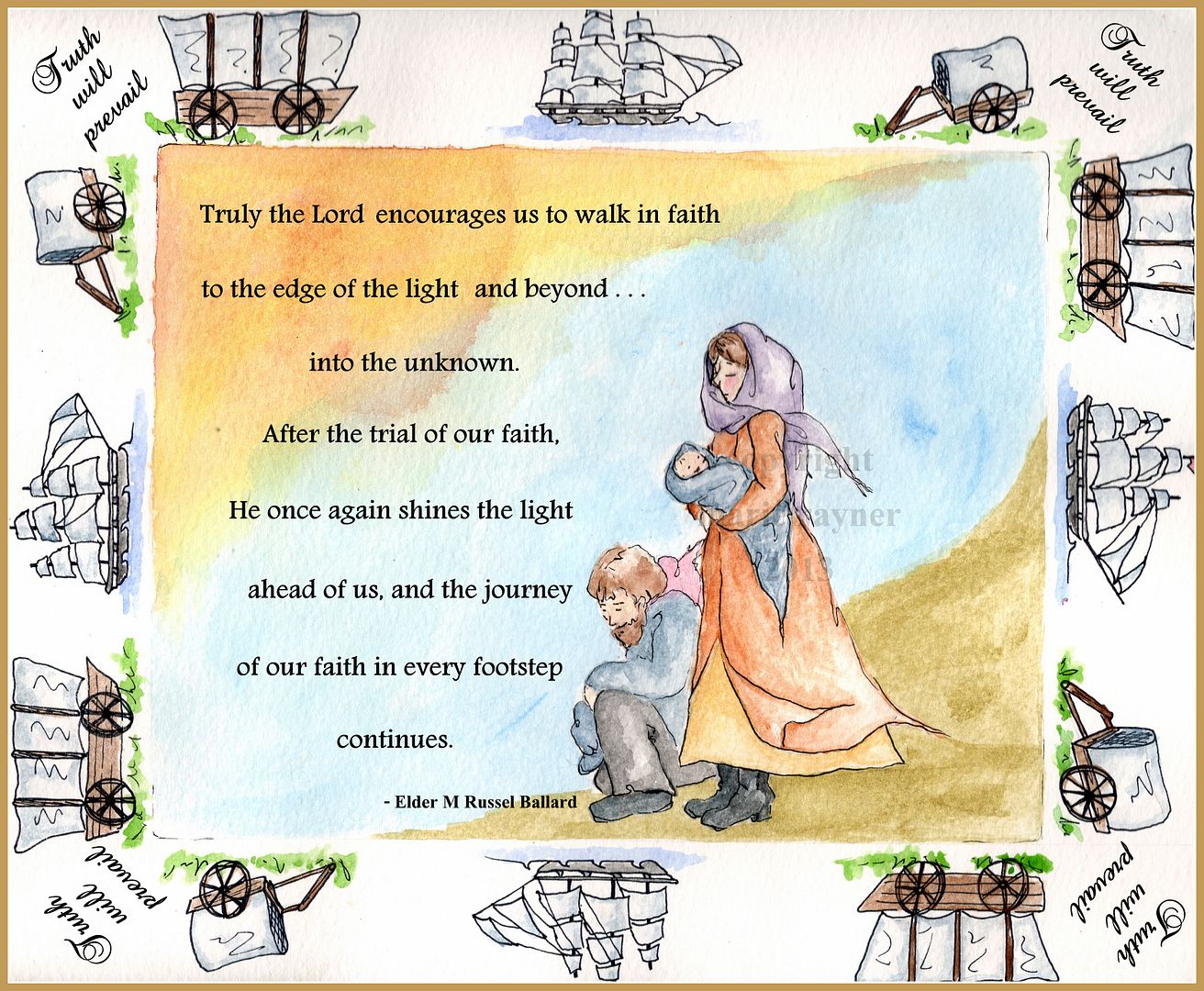 Then, I have a friend who is acting in this summer's British Pageant at the Preston Temple. She wanted a special card to share with the other's she has been working with. This is what I came up with for her. The title of the Pageant is "Truth Will Prevail," and it's about the church's beginnings in the UK. (Church of Jesus Christ of Latter Day Saints) I made a border of covered wagons, hand cards and sailing ships, then in the centre a family praying before they make the journey West. All the early saints from the UK made the hazardous journey to Zion.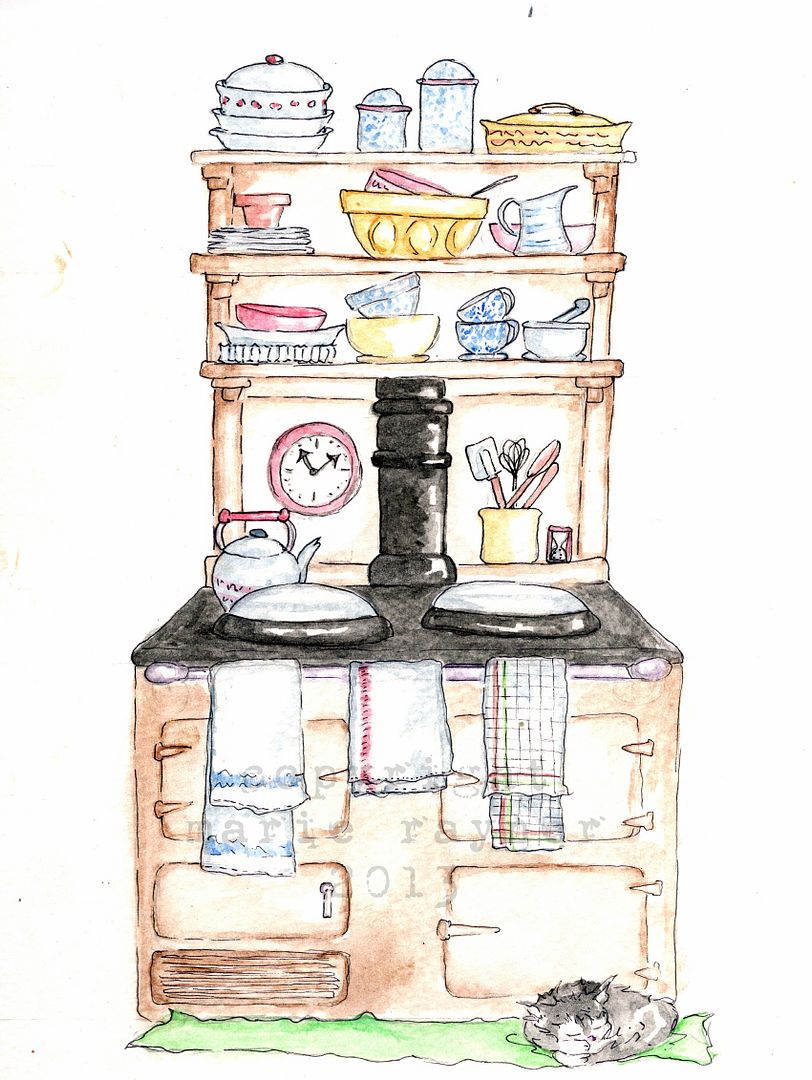 I've been working on an Illustrated Cookbook, so I did this . . . it's an AGA in the winter . . . cat resting on the mat in front of it . . .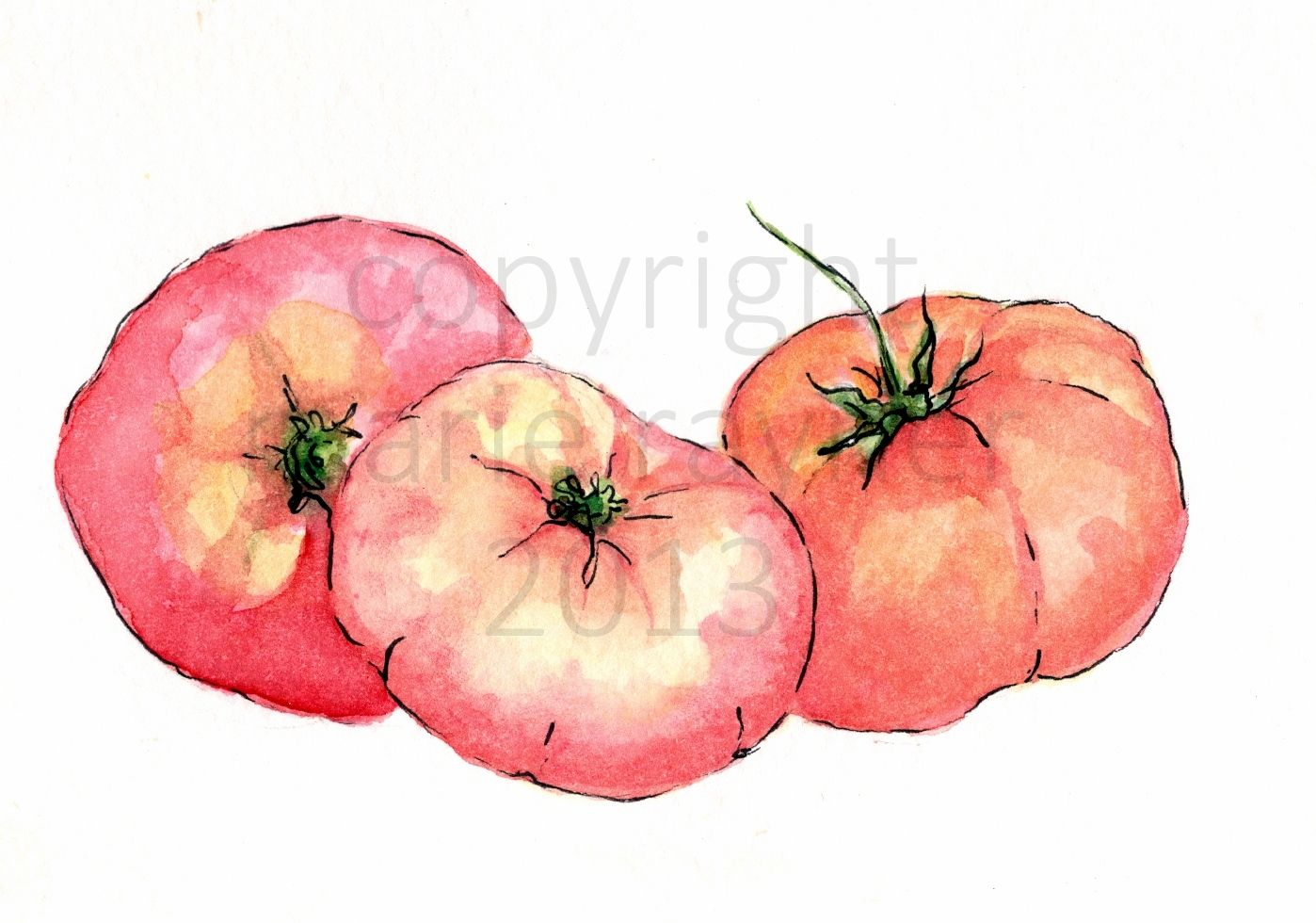 A study watercolor of tomatoes. I quite like it.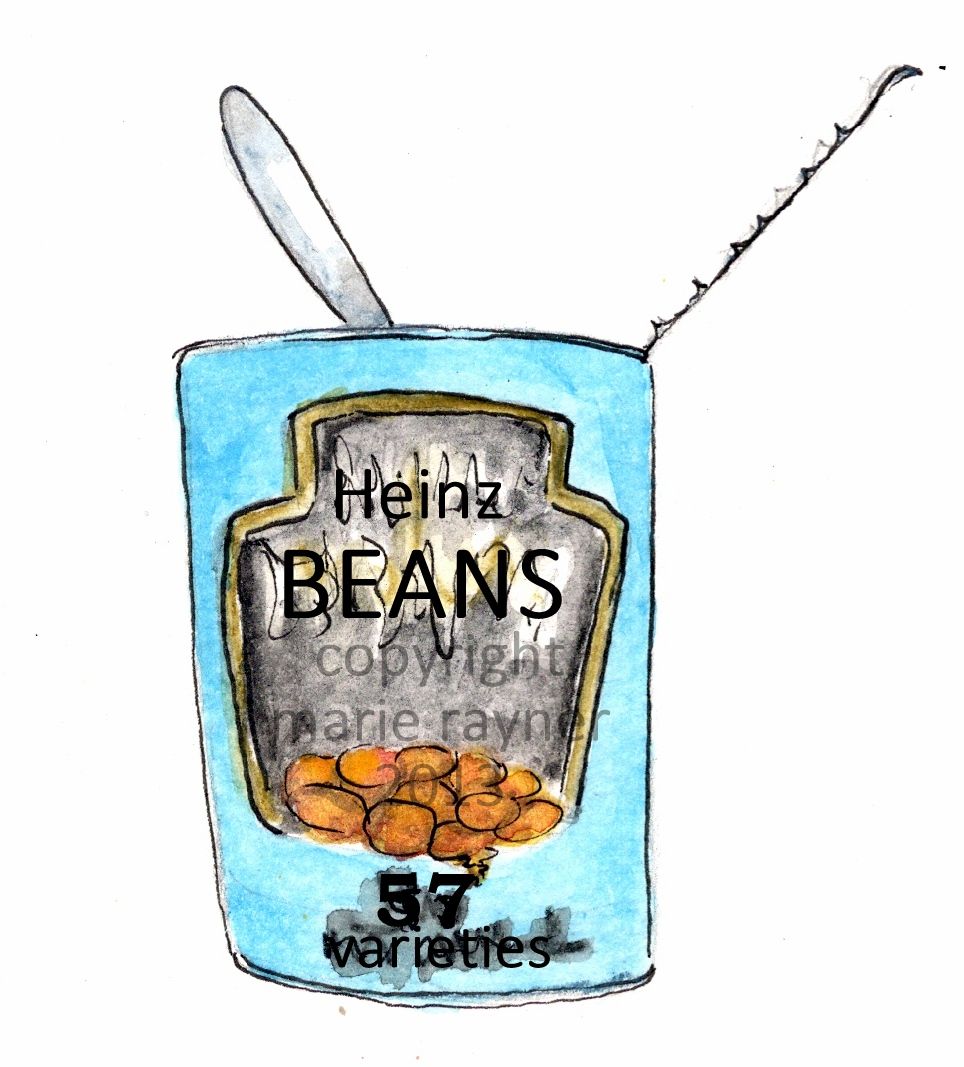 A tin of beans . . . can't say any more about this. It is what it is, lol.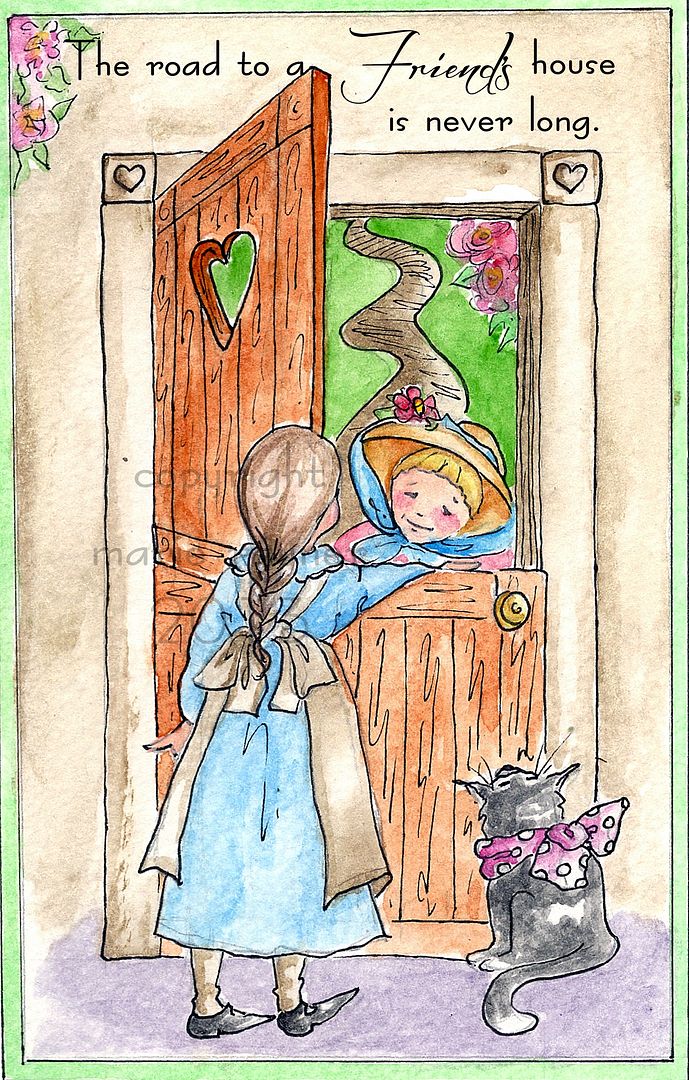 Another Ink and Water color study. I quite like this as well. It makes a nice card for a friend.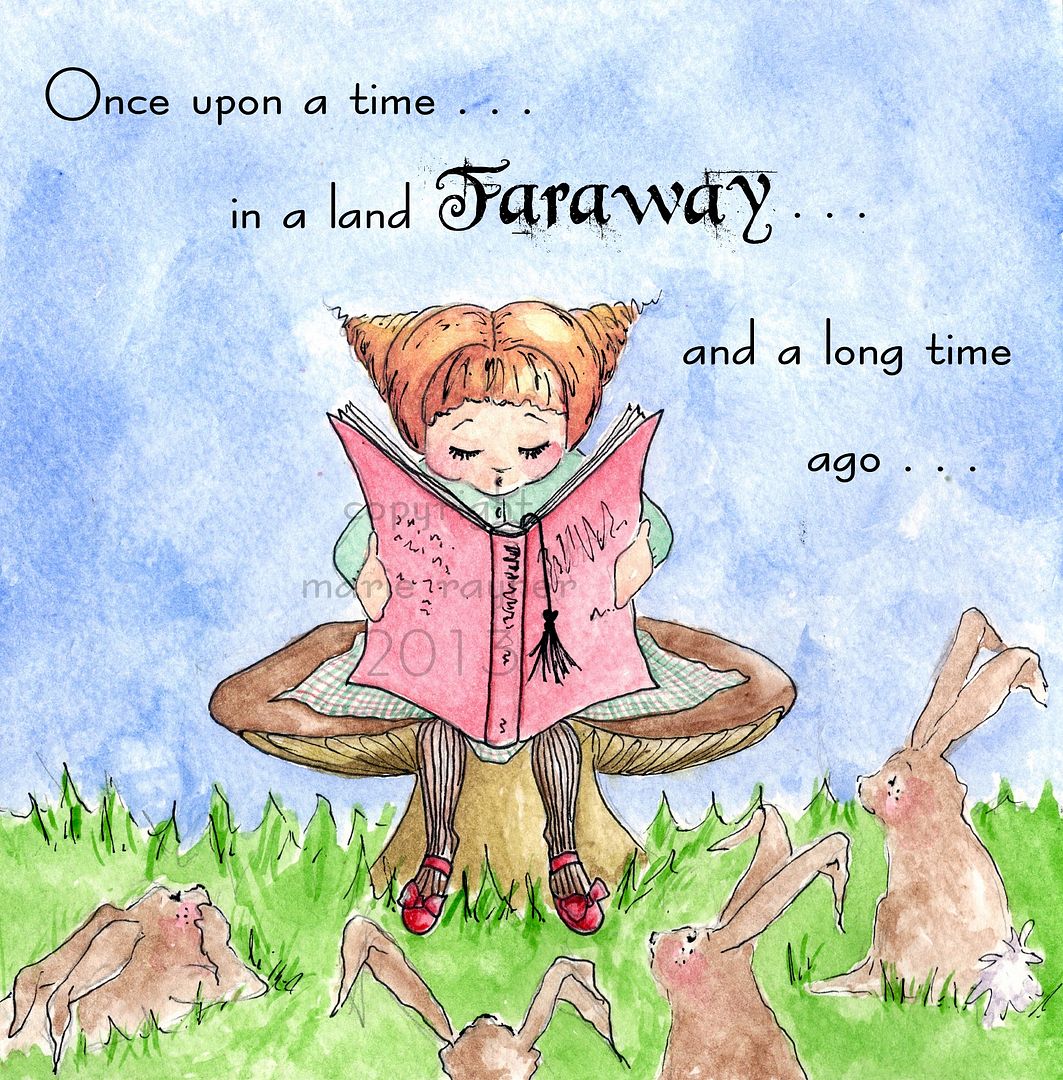 Finally . . . she fell out of my head yesterday and landed on my paper. I think those bunnies are quite enraptured by her story, don't you?
So that's my offering for Paint Party Friday this week. Do hop on over to
The Stamping Ground
to see all the others. There's some amazing talent there!
Thanks for looking!