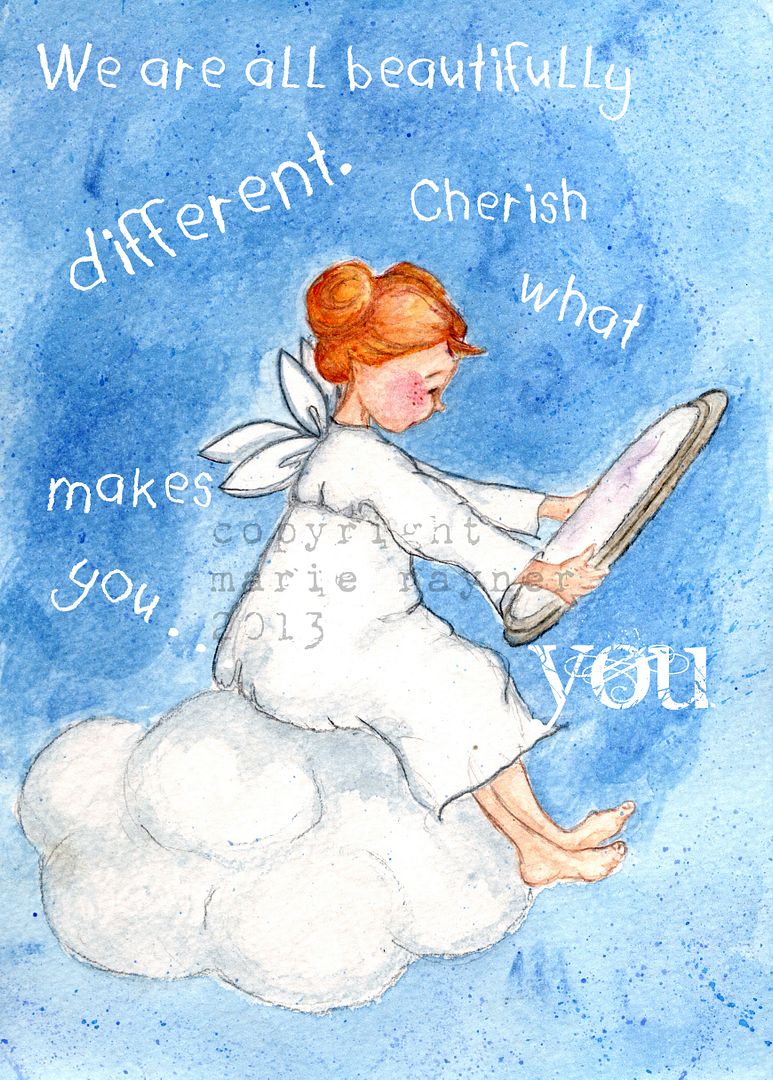 I've been quite into painting these little angels lately. I do enjoy the feeling they inspire in me. Part playful, part soulful . . . joy and sweetness and everything in between.
"Cherish what makes you YOU!"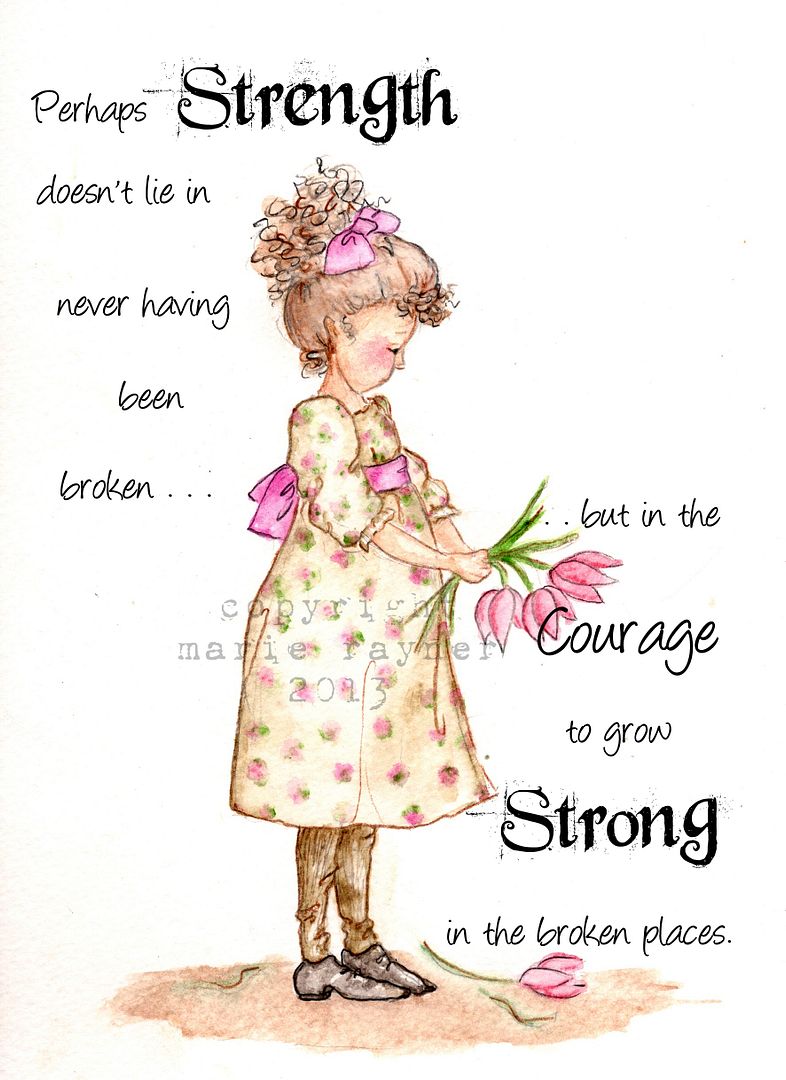 I firmly believe this. I think it is what doesn't kill us that makes us stronger, and I am grateful for all my broken bits that have been strengthened through experience.
"Courage to Grow Strong"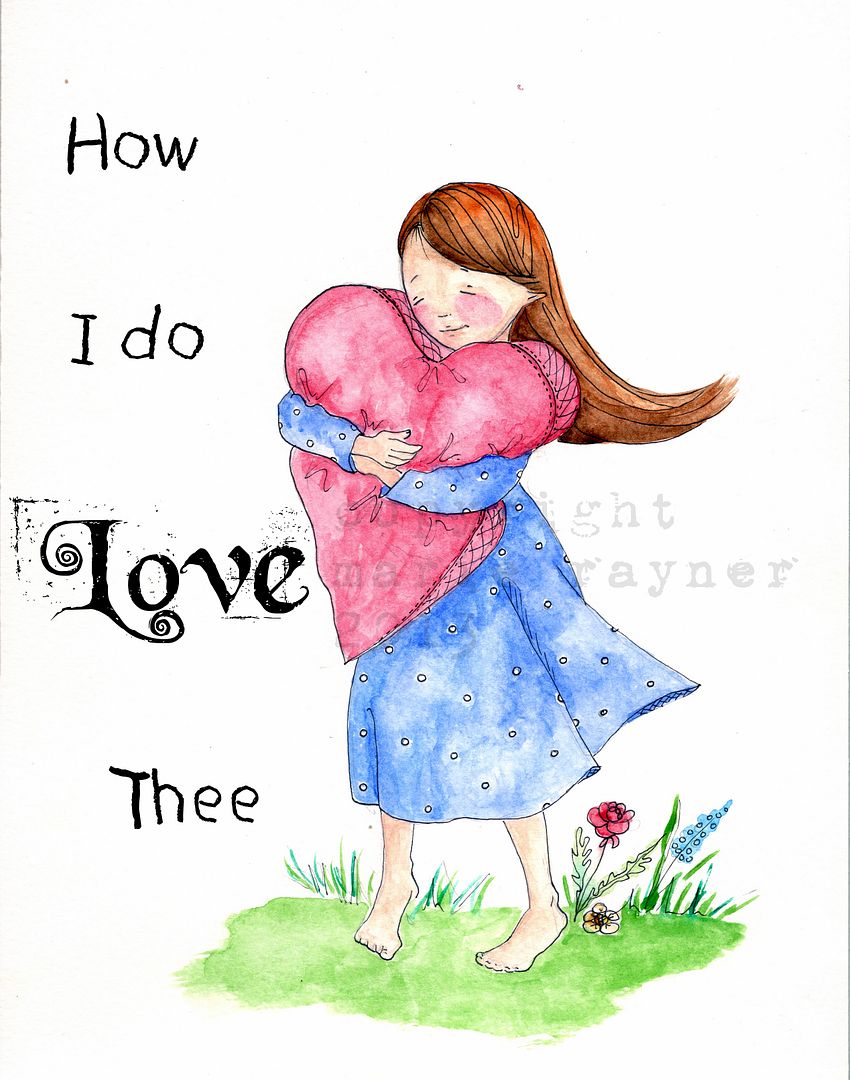 A little play on the words of Elizabeth Barret Browning. No, I do not have them backwards . . . I mean to say what I say . . .
"How I
do
love thee!"
For all the sweetie pies in your life.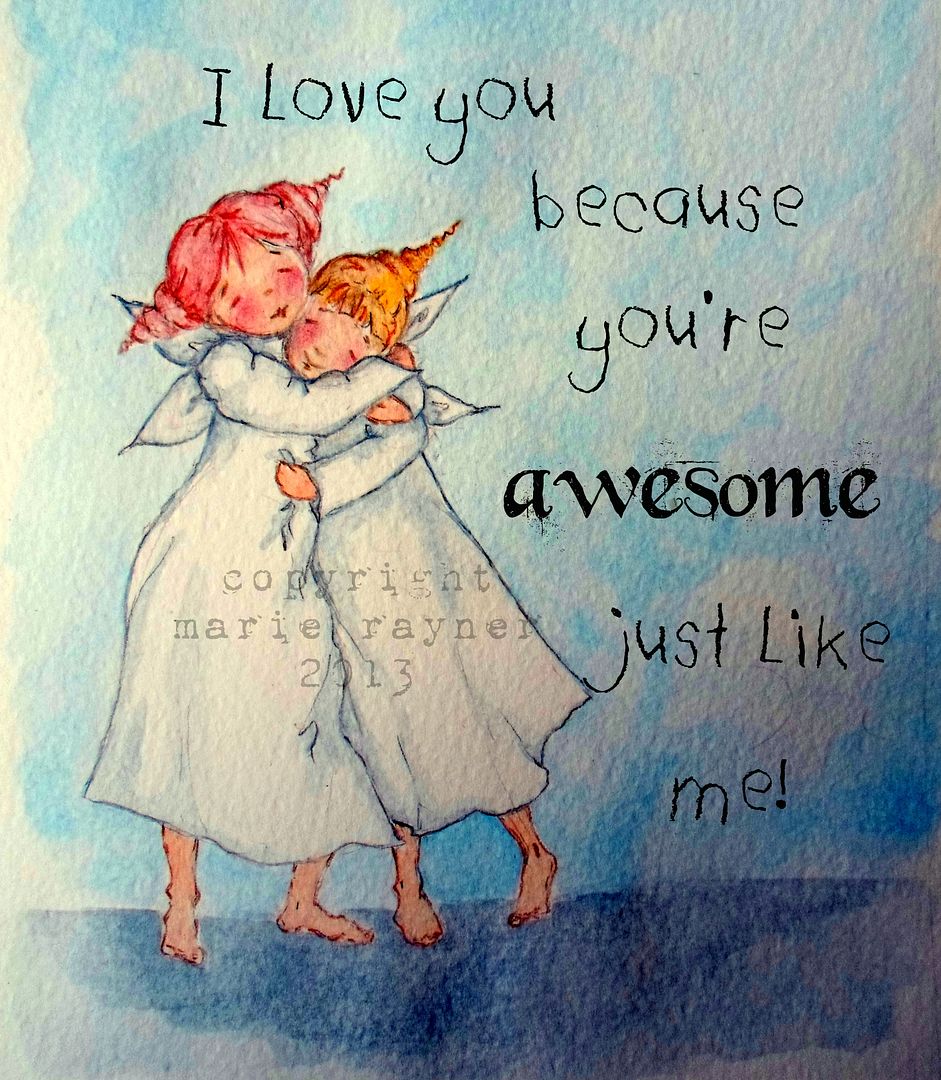 More angels. I can't get the colours to scan right on this for some reason. I kind of like the brightness in this . . .
"Awesome just like me!"
But then again . . . more muted and with different words . . .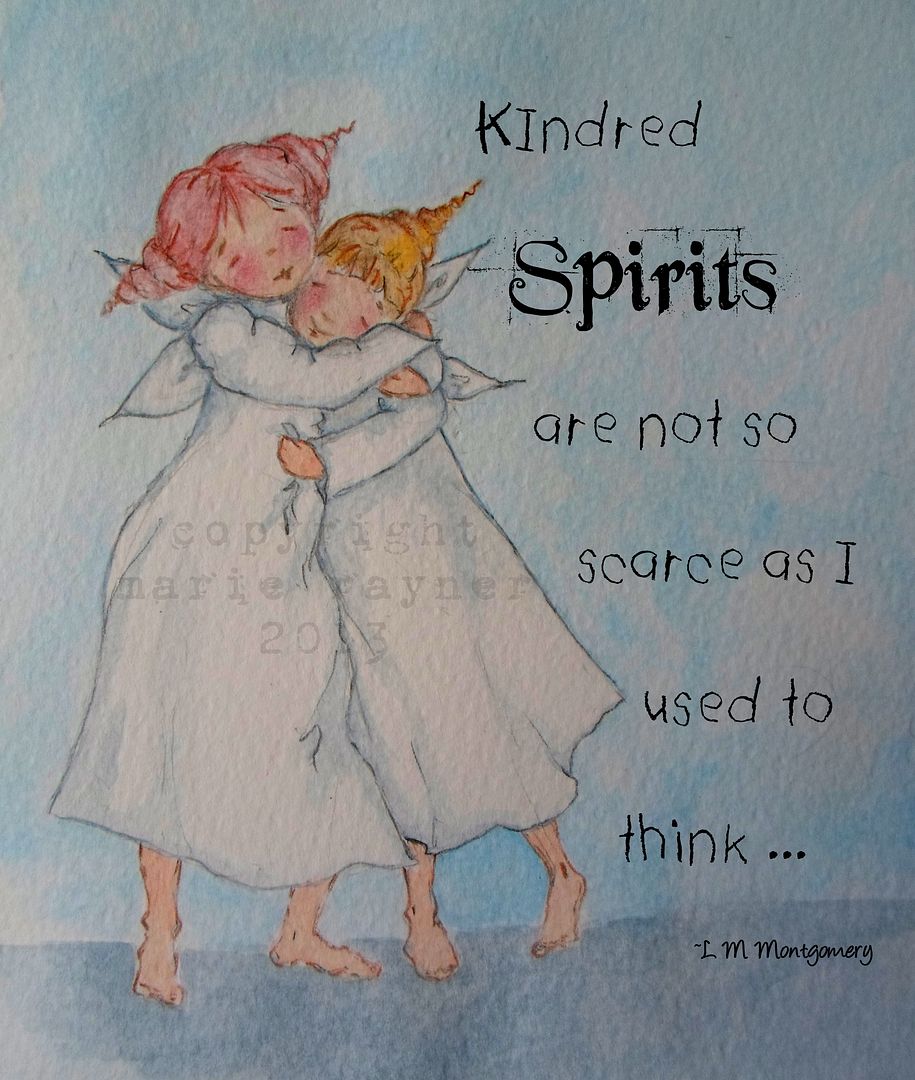 It's not so bad either. For all the kindred spirit friends out there . . .
(Kindred Spirits.)
Do pop over to
Paint Party Friday
to see what everyone else has gotten up to!