So, I've been taking this painting class with
Tascha
of Time With Tascha. This is the third class I have taken with her and I have to tell you I have learned a lot from her with each class I have taken. She gives us beautiful notes and does really great videos that make learning new skills easy and fun. I highly recommend any of her classes.
So this latest class is based and inspired on the work of the artist
Modigliani.
One characteristic of Modigliani is long necks and faces . . . long noses, etc. Here is an example of his work:
It is of his wife. I find his work fascinating and am really excited about this class. I haven't done a canvas yet . . . but I have done a few with ink and watercolors . . .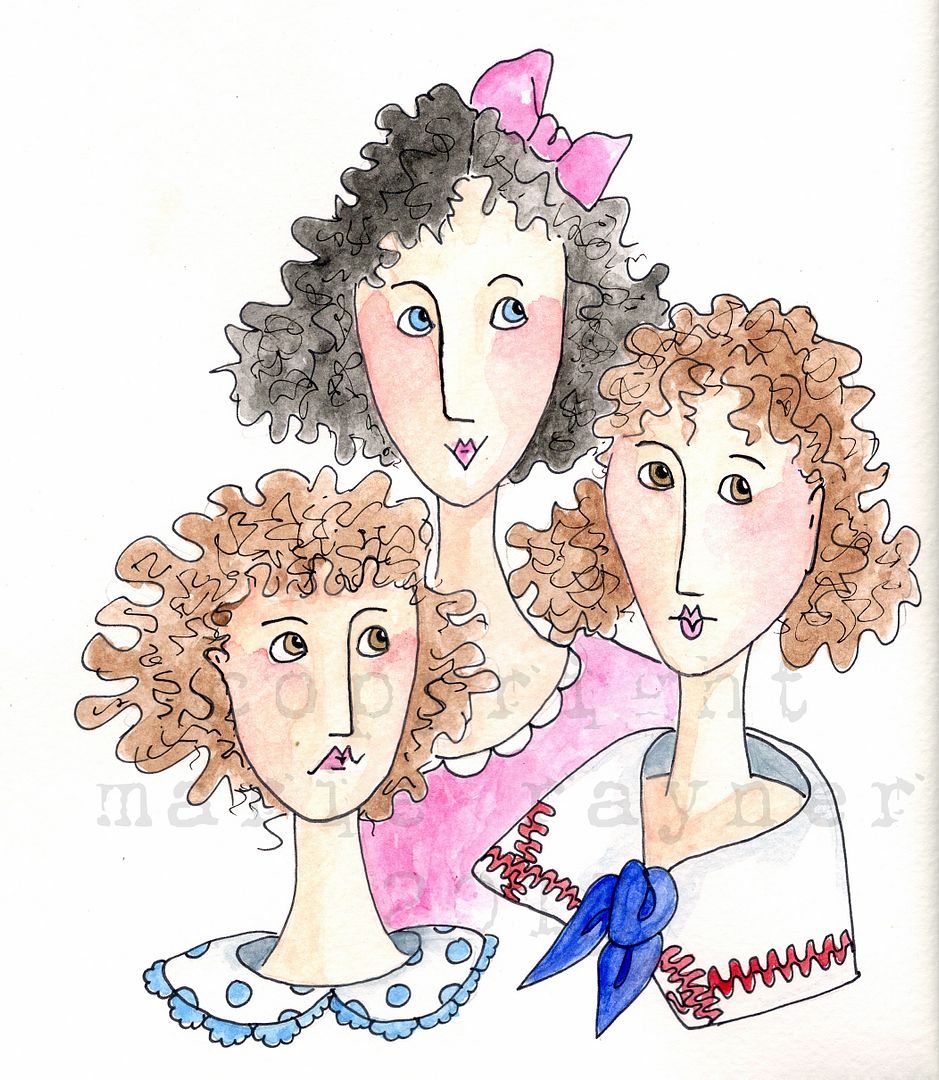 So this is the first one I did. I called this Sisters. They are, from left to right . . . Clothilde, Bernice and Simone. As you can see Clothilde is not very happy. That is because Bernice gets all of the attention due to her raven locks and blue eyes. She thinks it is hard to have dull brown hair and brown eyes. Simone is long suffering . . . she tells Clothilde . . . "Do you not know you can catch more flies with honey than with vinegar? Great beauty comes from within. A cheerful countenance chases away the dark."
I quite liked how it turned out and then I tried to think of actual real people I could do a portrait of . . .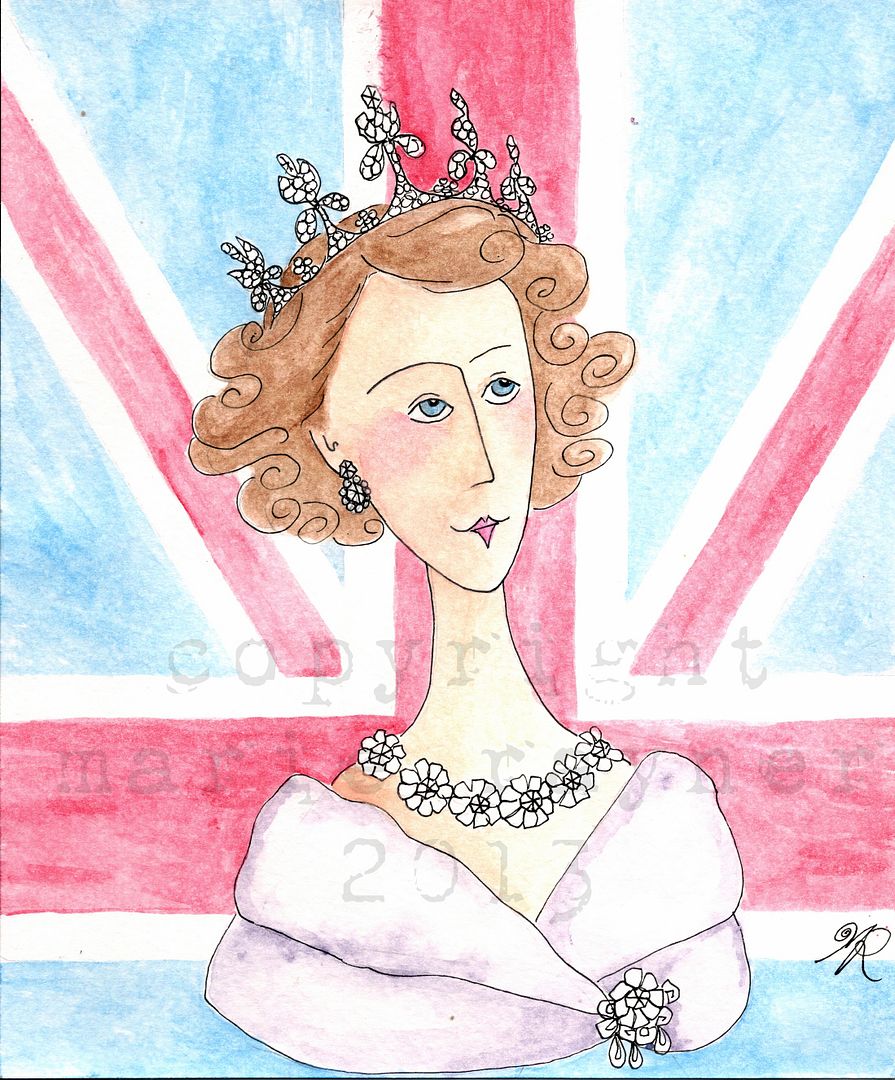 Yes, this is Queen Elizabeth when she was a lot younger . . . I like to think I have managed to capture her "essence." I quite like the Queen. My mother and she looked a lot like each other when my mother was a young woman. In fact the resemblance was so uncanny, that we actually thought that it was our mother's photo on our money. (She did nothing to dissuade us from thinking that either! lol)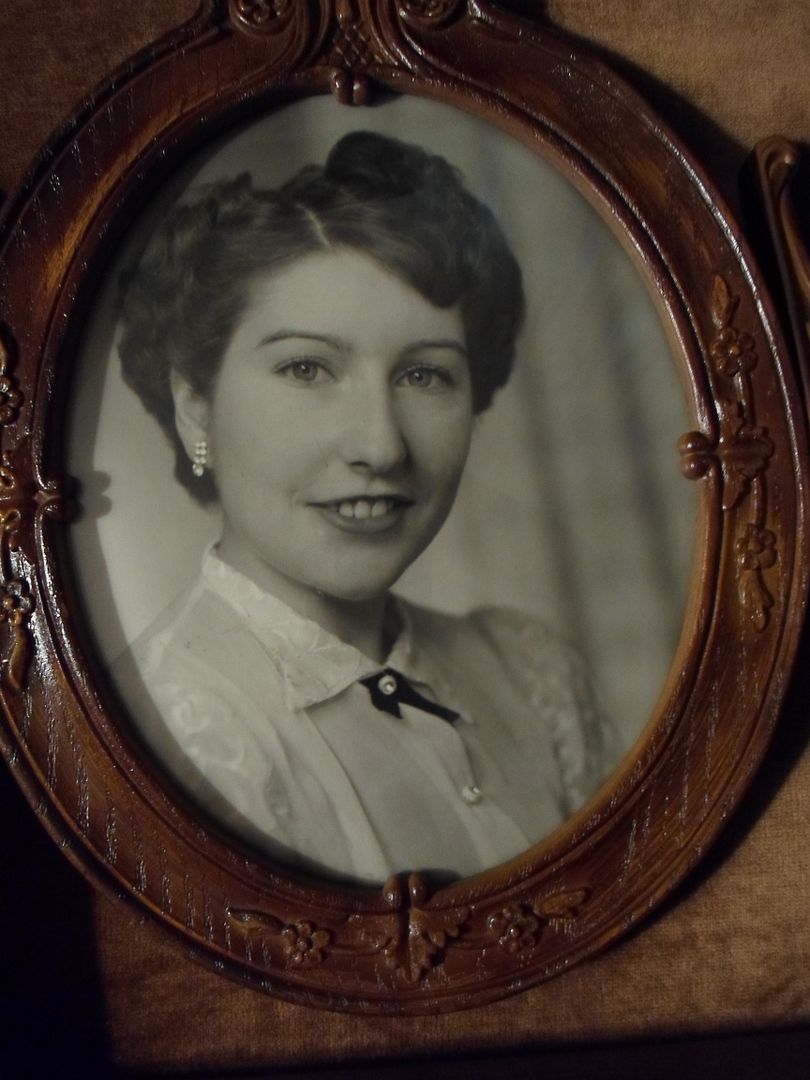 Anyways . . . I was trying to think about what Elizabeth would have been thinking about when I was doing her portrait . . . I think she was thinking, "I can't wait for this portrait to be done so Phillip and I can go for some Fish and Chips. Maybe he'll even spring for a side of mushy peas!"
So, anyways, that's what is on my project desk for this Paint Party Friday. Do hop on over to the
Stamping Ground
to see what's on everyone else's!
Thanks so much for looking!!