This week seems to have gotten away from me. I've been doing a lot of nothing and nothing of a lot . . . but I did get these few things done, plus another which isn't scanned yet and another which is sketched and waiting to be painted. That's how I roll. It's feast or famine around here!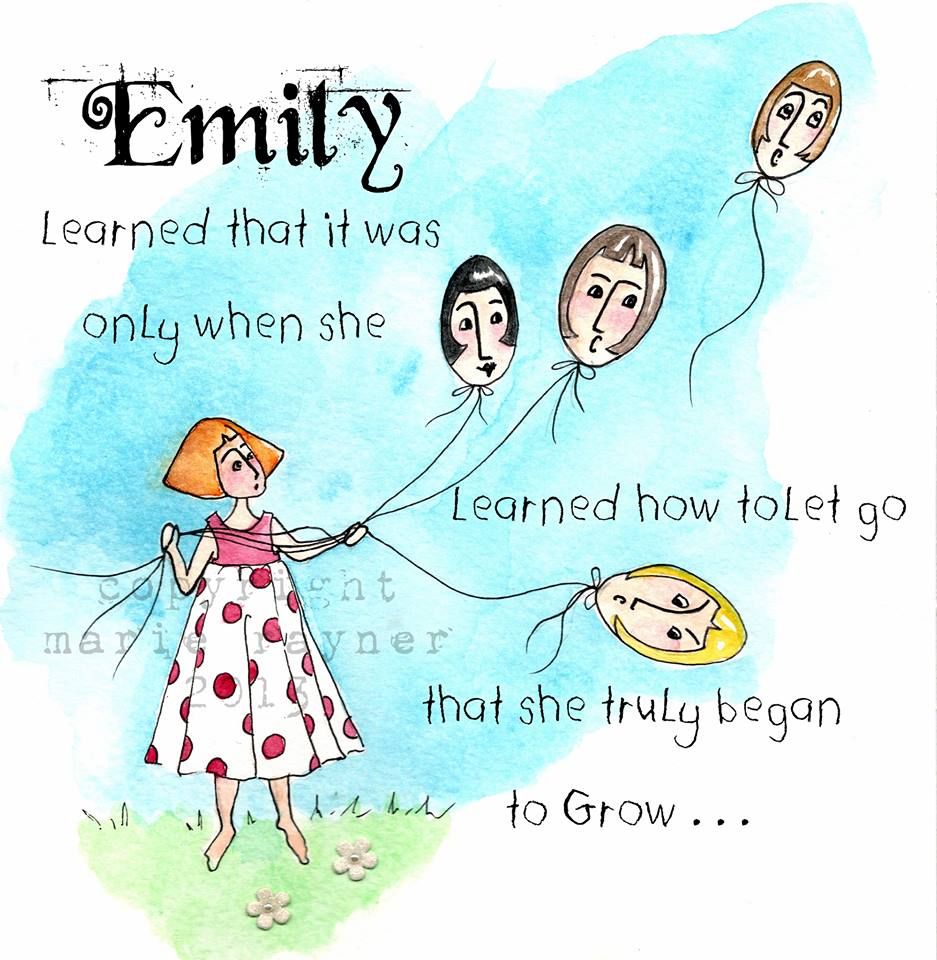 First a little piece based once again on the art of Modigliani. It is different and yet it is similar to what I already do. I believe in this life truth. You cannot hang onto the past. It will drag you down like an anchor. Best to put it all behind you and let go. Only then can you begin to move forward . . .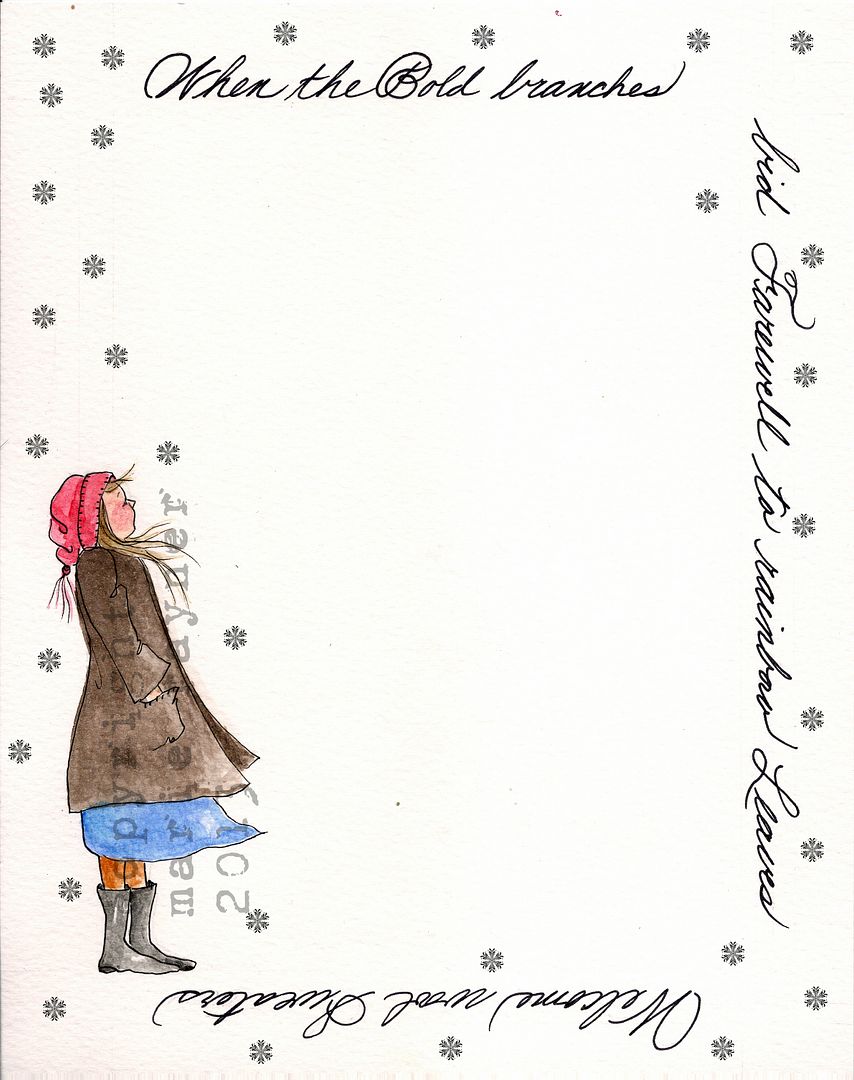 A Winter page for a project I am working on. It says, when the bold branches bid farewell to rainbow leaves, welcome wool sweaters . . . Not sure about my writing, but it's too late now! It's done!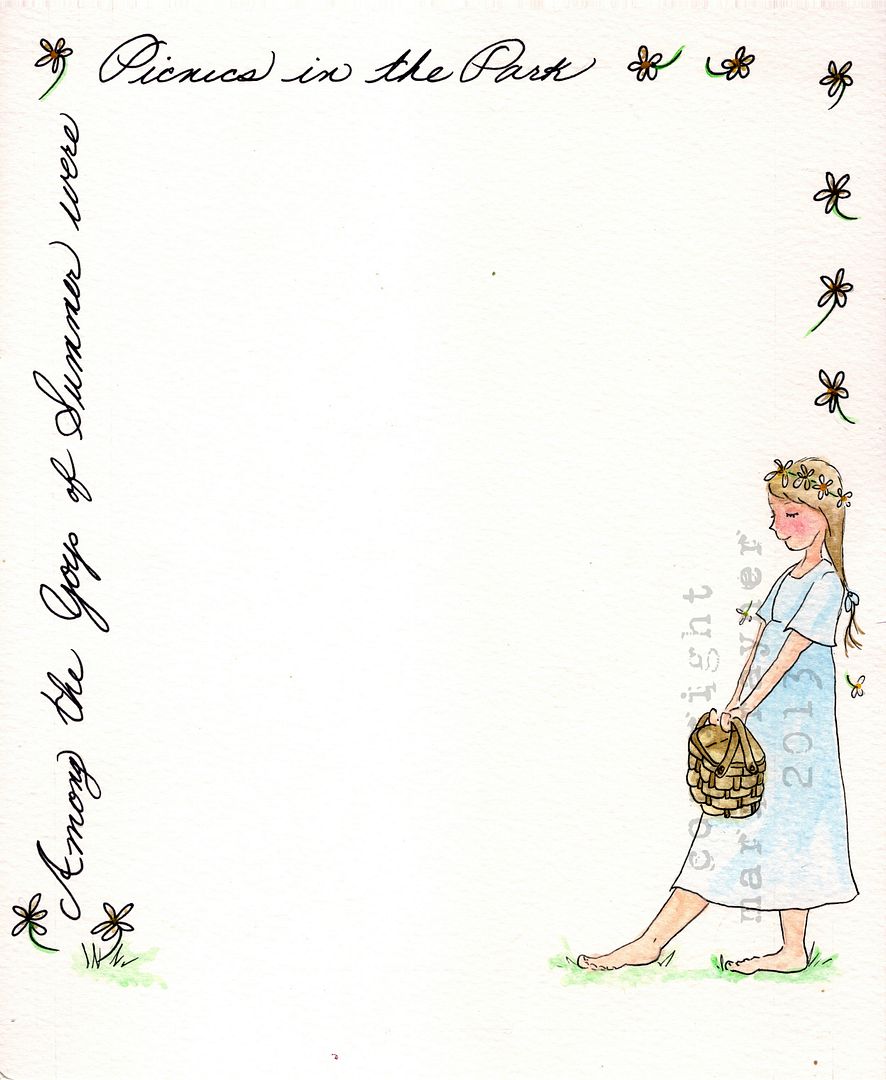 Then Summer . . . Among the joys of summer were picnics in the park. Again with the writing. There will be a narrative place in the middle of each of these.
And that's what I have been up to. What about you?
Sharing this week on
Paint Party Friday.
Hop on over to The Stamping Ground to see what everyone else has been up to!