Life has been so busy lately I just haven't had time to update the blog like I should. Today is another catch up, but I know you will forgive me.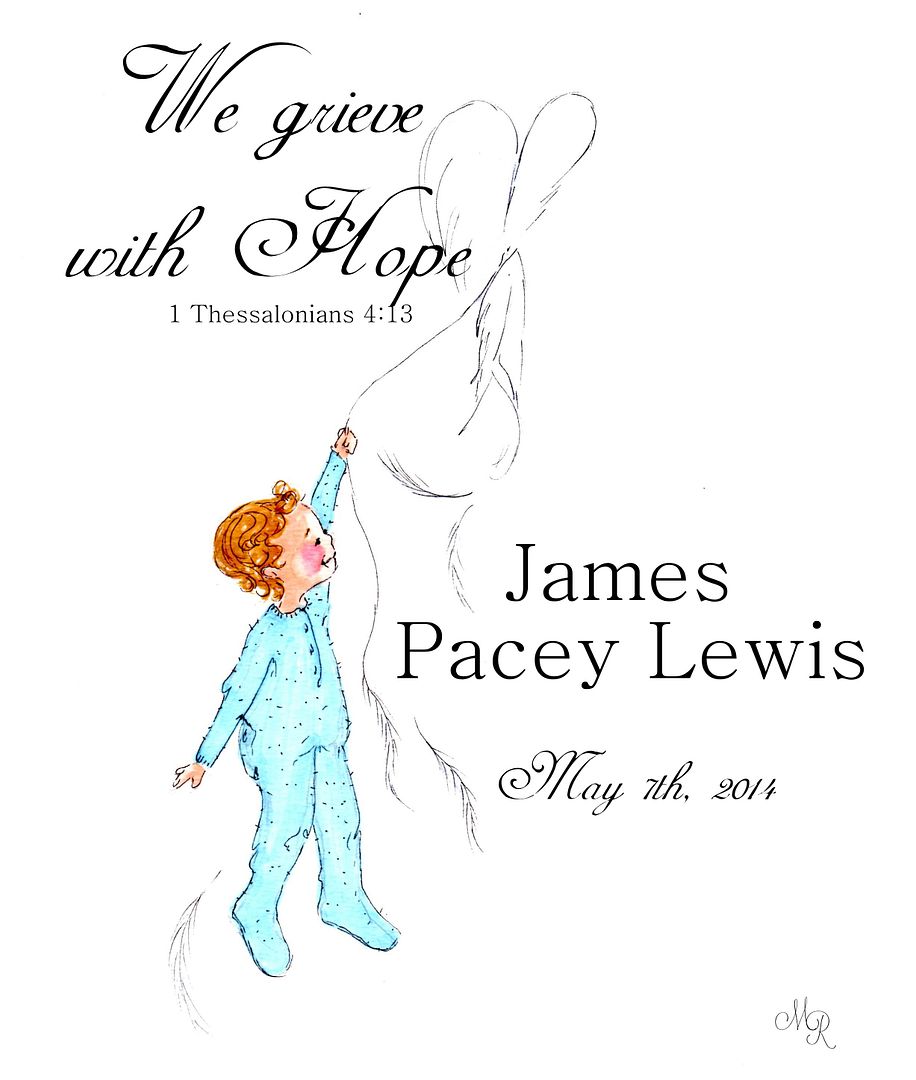 Earlier in May, we experienced a loss in the family. My son and his wife lost the baby they were expecting. James Pacey Thornton Lewis, born and passed on May 7th. Praise God for the gospel which tells us this life is much more than just this life.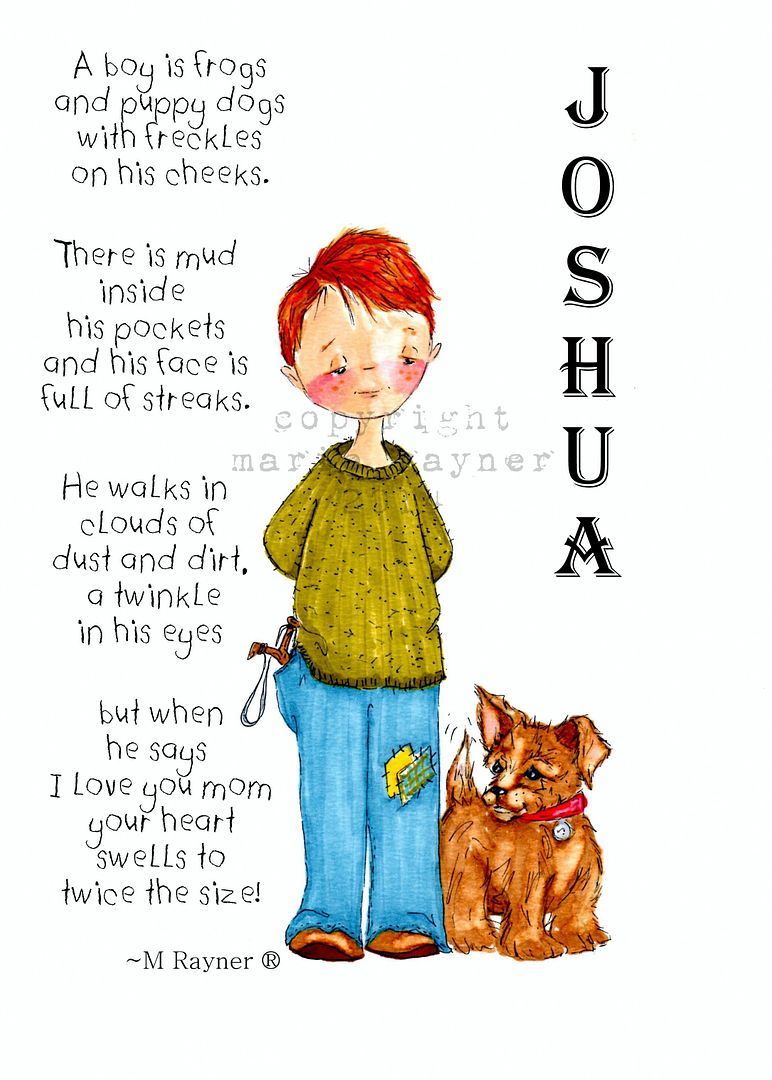 A Boy is Frogs. Just a little boy and his pup. My attempt at poetry as well. This can be personalized to any name. Joshua is one of my grandsons, but any name can go there really.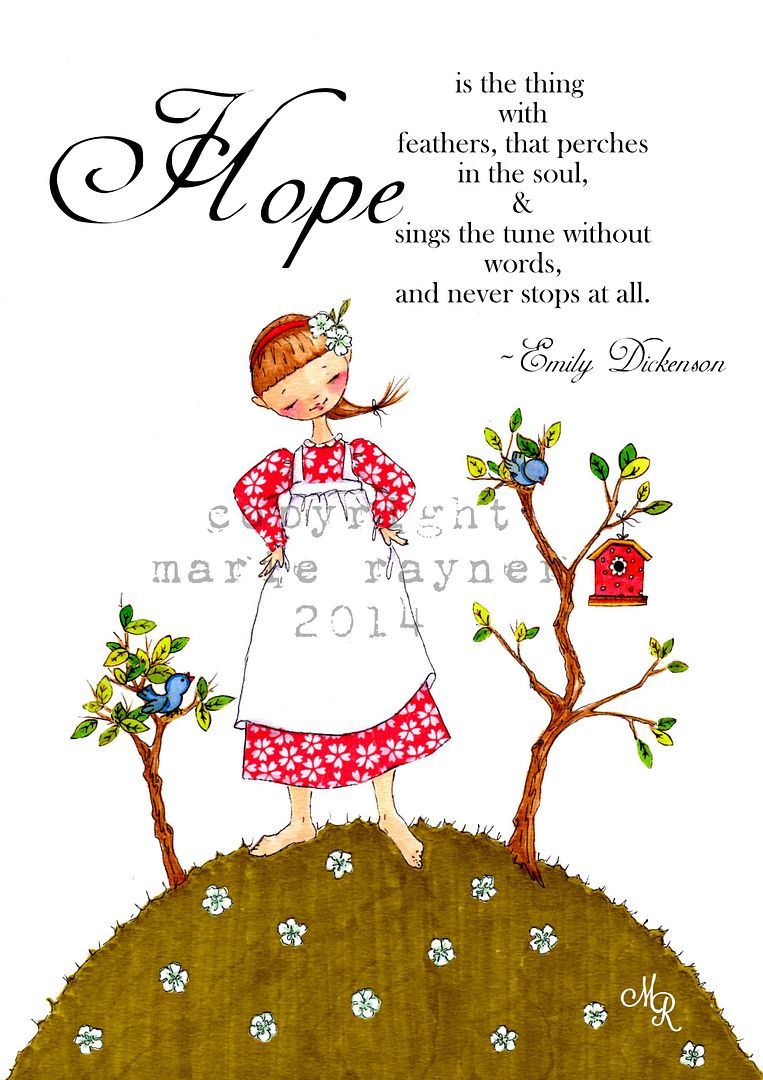 I really love, LOVE this one. Hope is the thing with feathers. Not sure why I love it so, but it's one of my favourites now. I never know what is going to come out when I sit down to paint. And I usually have to look at my paintings over several days before I take to them. I took to this one right away.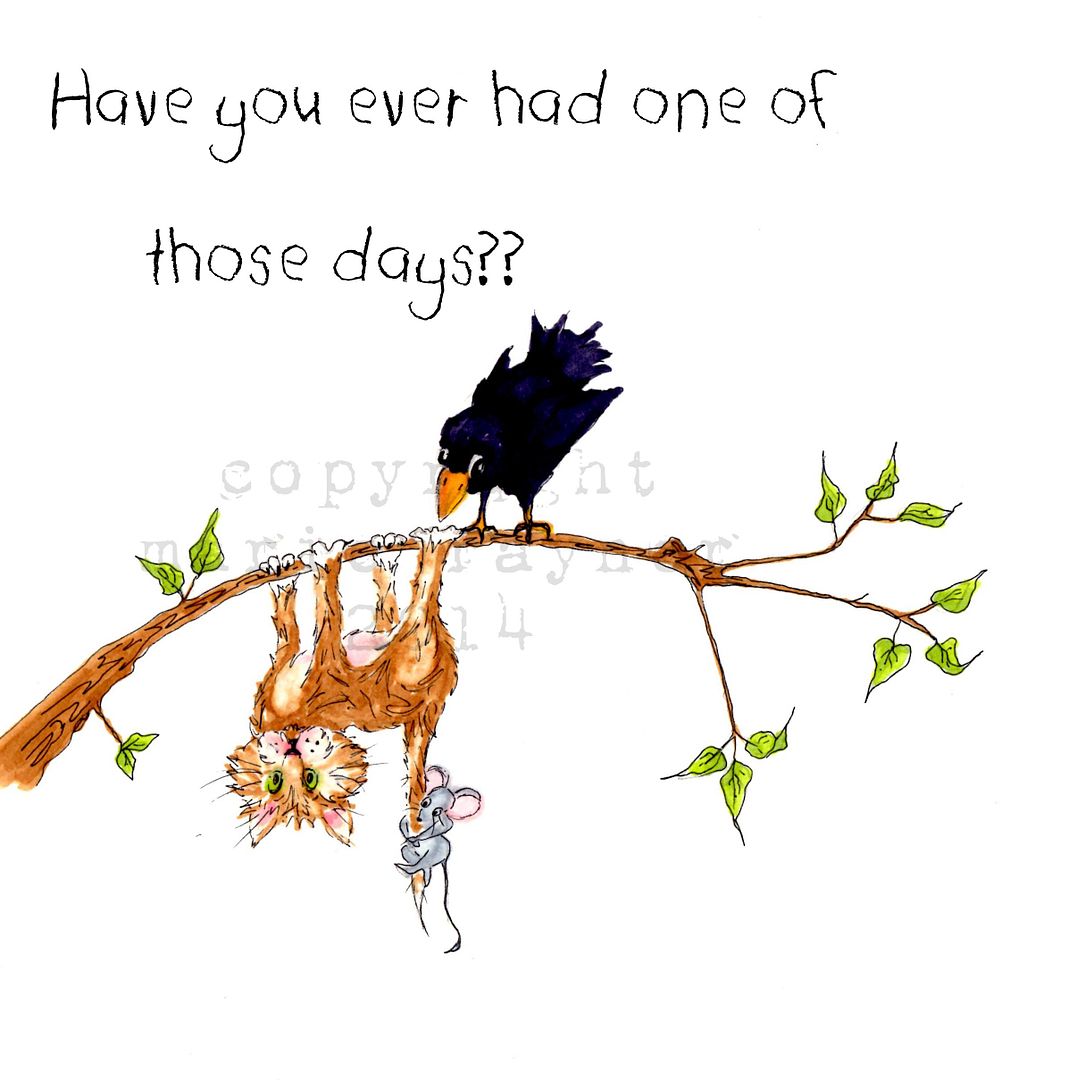 Haven't we all had one of those days? I wanted to practice sketching and painting animals and this is what came out!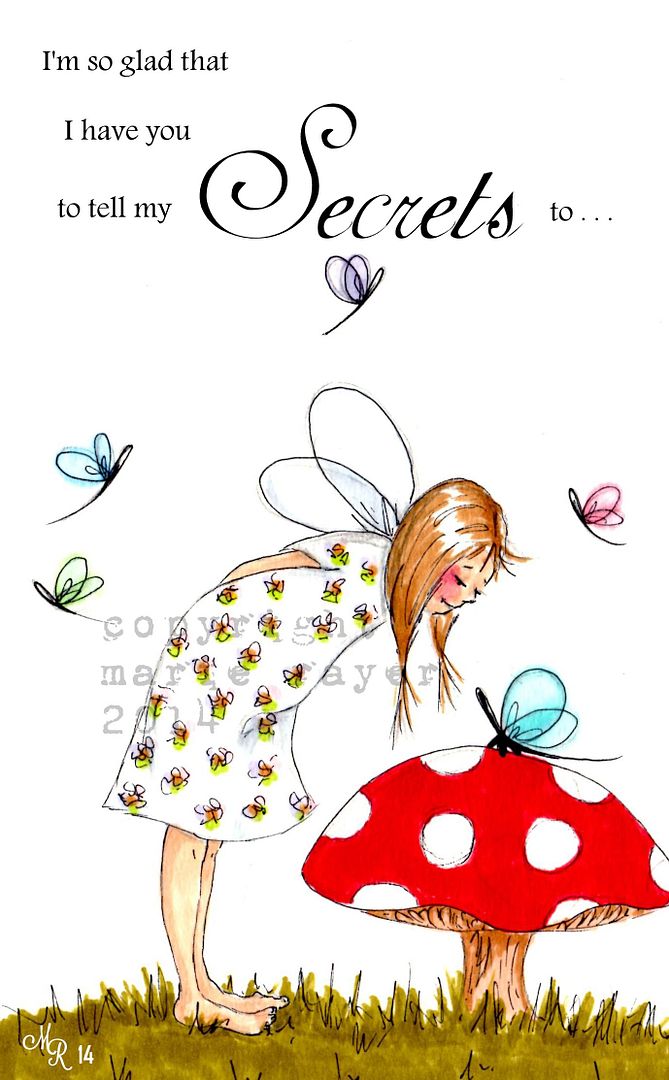 Secrets. We all need somebody to unburden our heart to. Grateful for mine. I love red and white toadstools, don't you?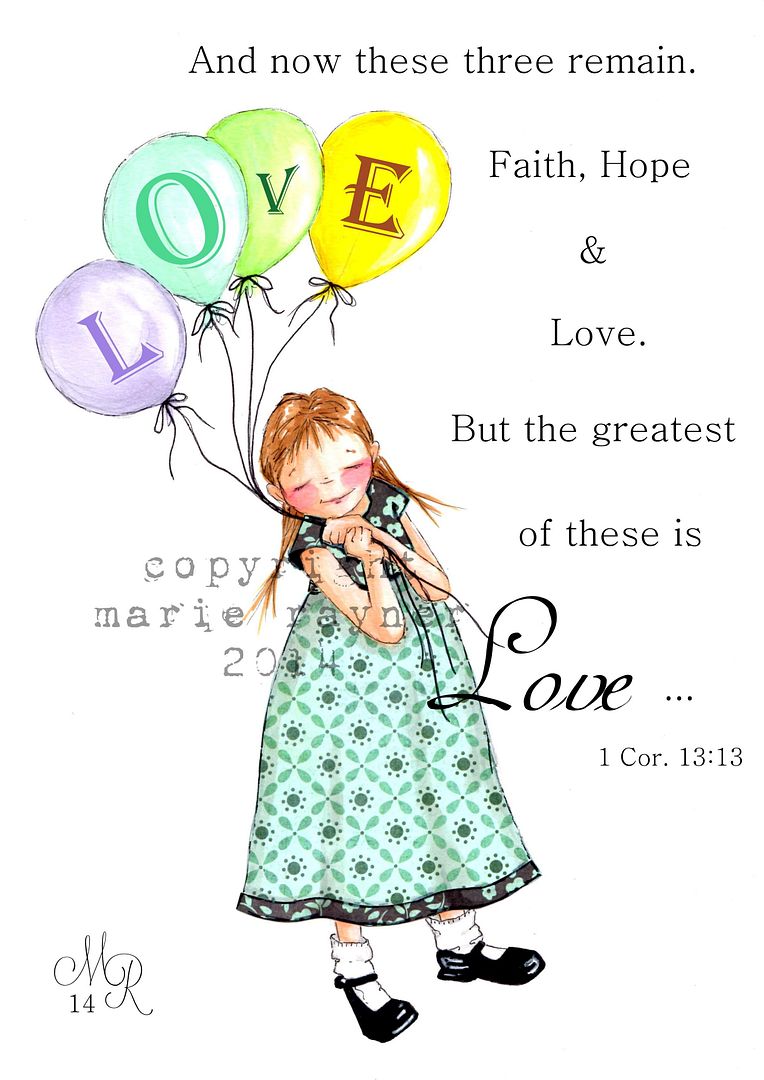 One of my favourite scriptures. Love is the greatest. I truly believe this. You cannot have faith or hope without love.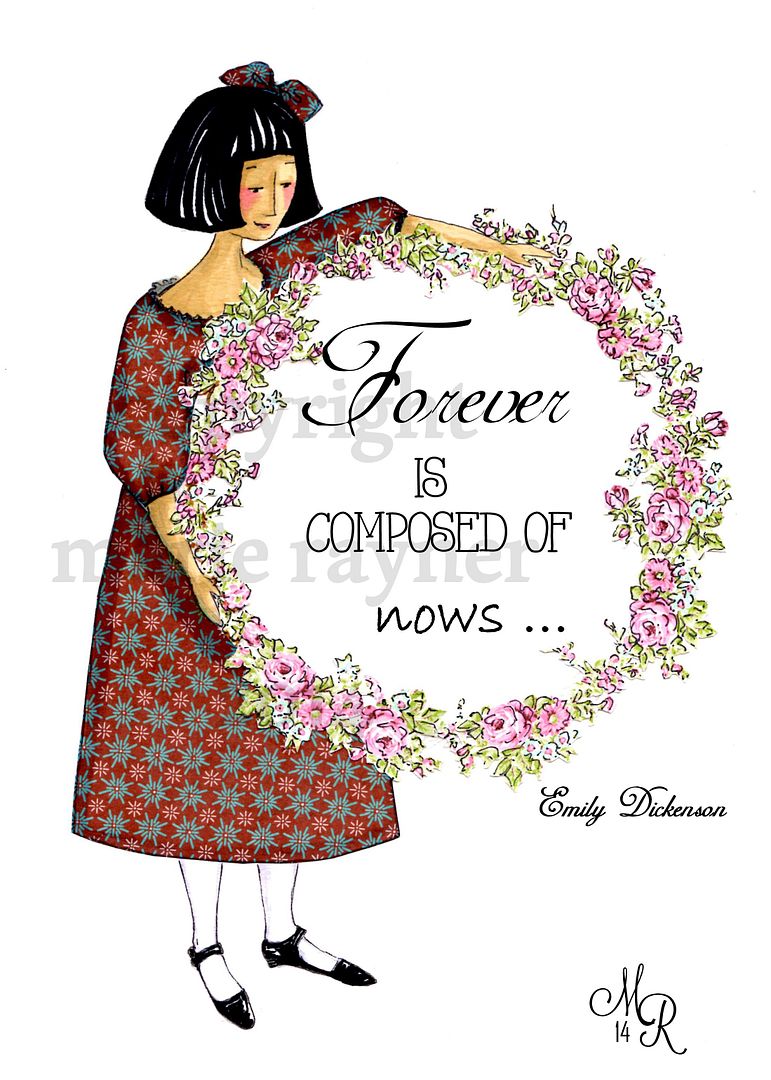 An Oriental looking girlie. I do love Emily Dickenson quotes. Those flowers took a LOT of time. It was worth it though . . .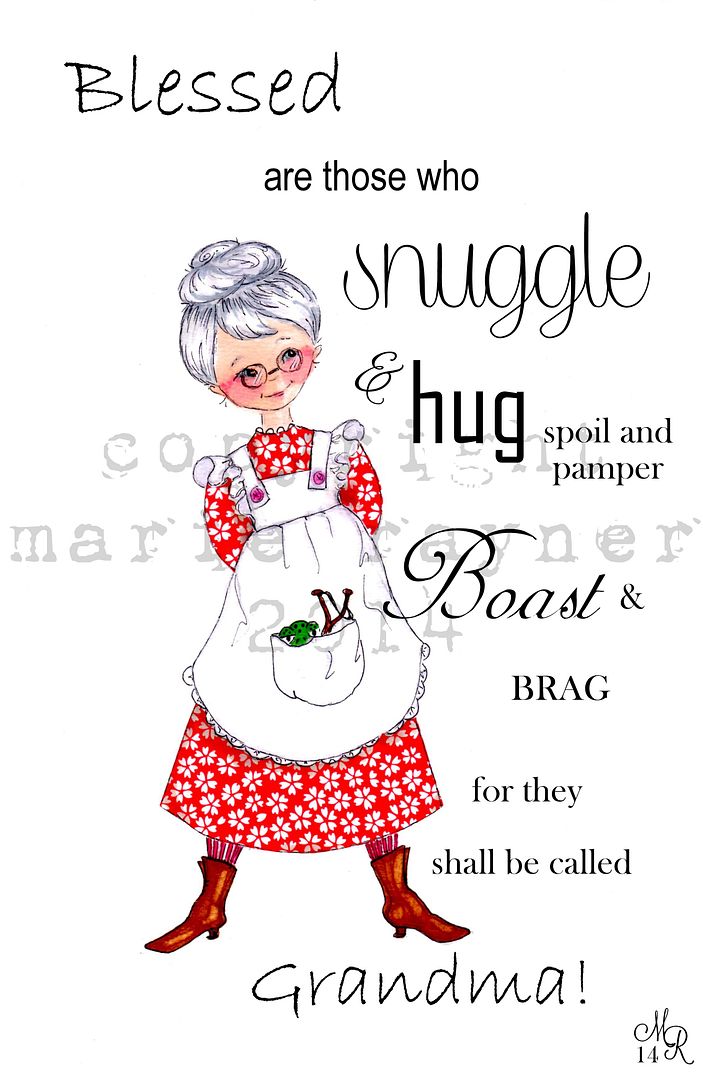 A friend of mine became a Grandma for the first time. Such an exciting time. I love this! I hope she does too.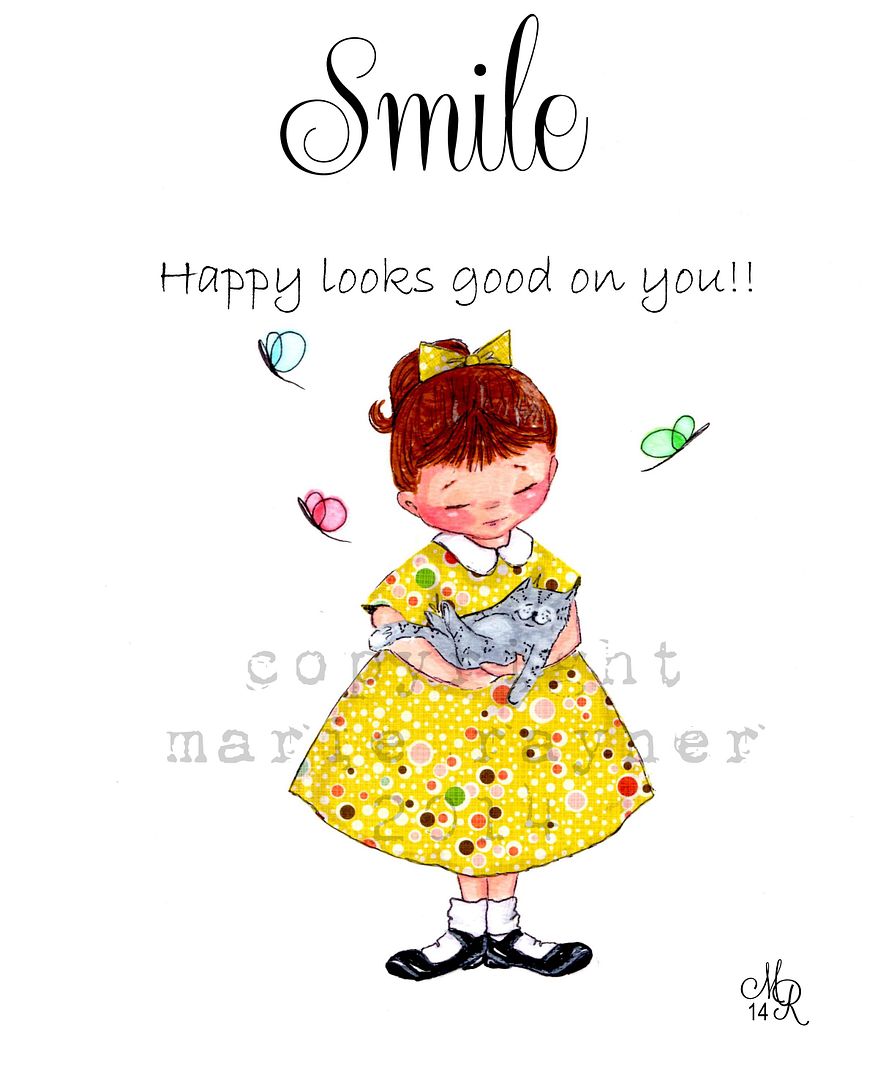 Love this little girl holding her happy cat. Smiles are always the best accessories I think!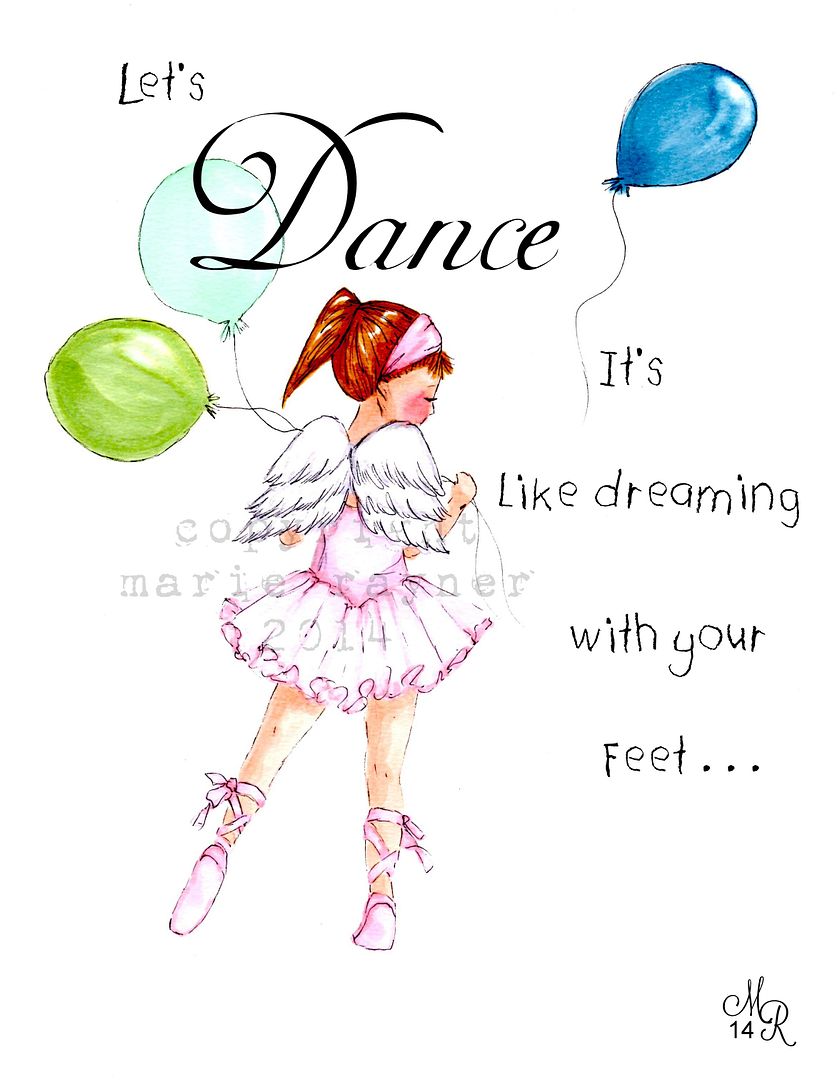 Dance, it's like dreaming with your feet. I wanted to be a ballerina or a tap dancer when I was little. I still dance, but now I hope that nobody's watching, lol.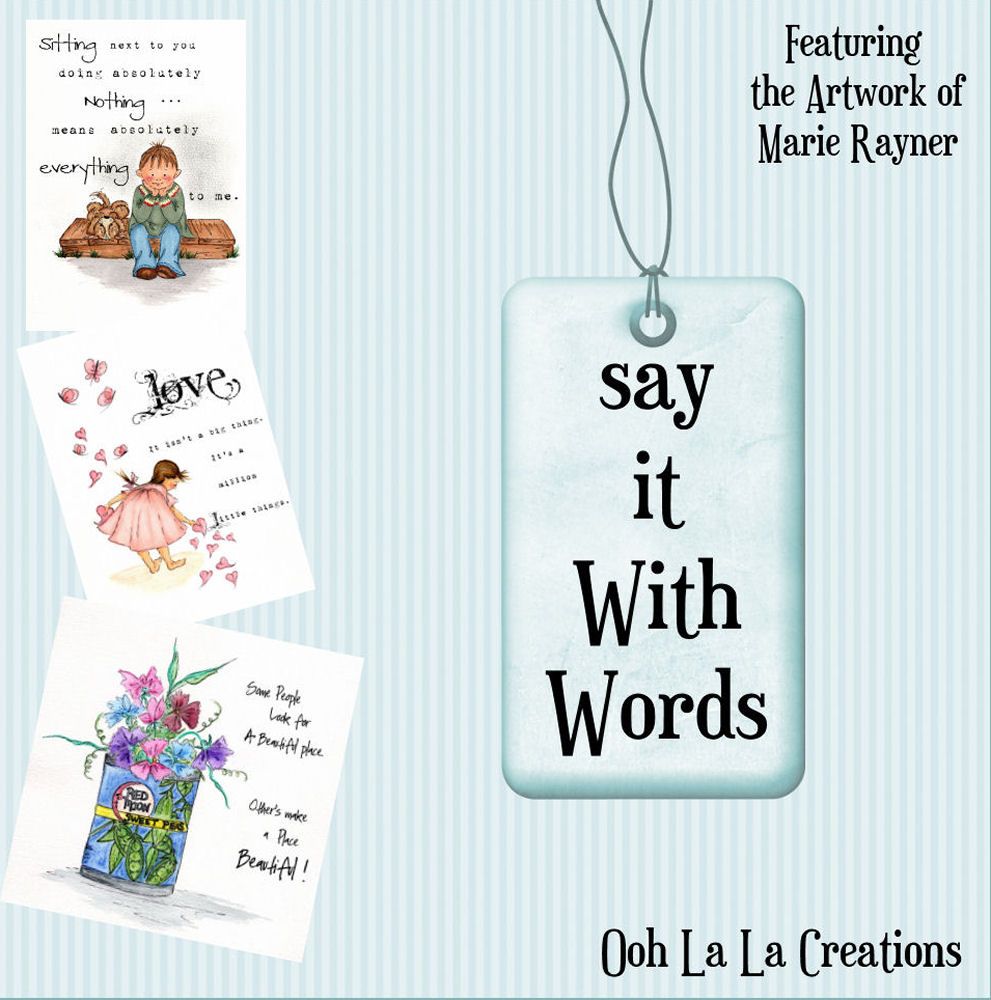 Finally the craft CD was on the telly earlier this week. I don't think I could ever adequately express how exciting this was for me. On the
Create and Craft Channel
.
Ooh La La
did a fabulous job with this cd rom. I was ever so pleased and the show presented it all beautifully.
Here are a few of the cards that their design team has been able to produce from it.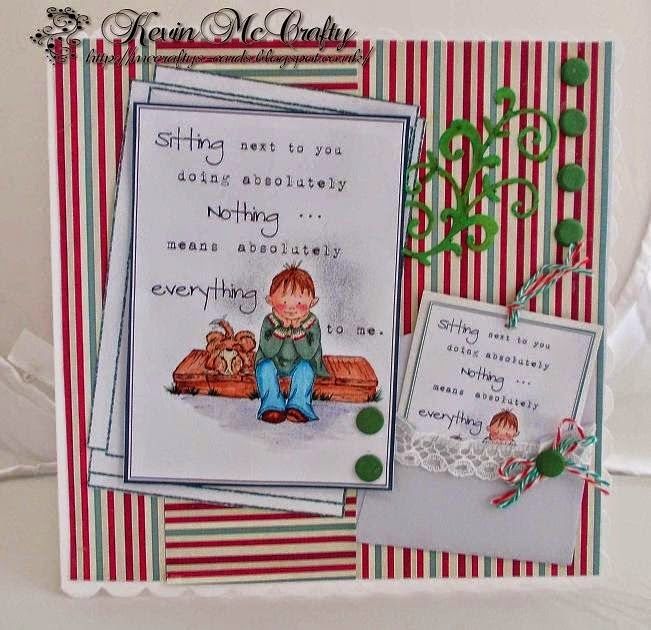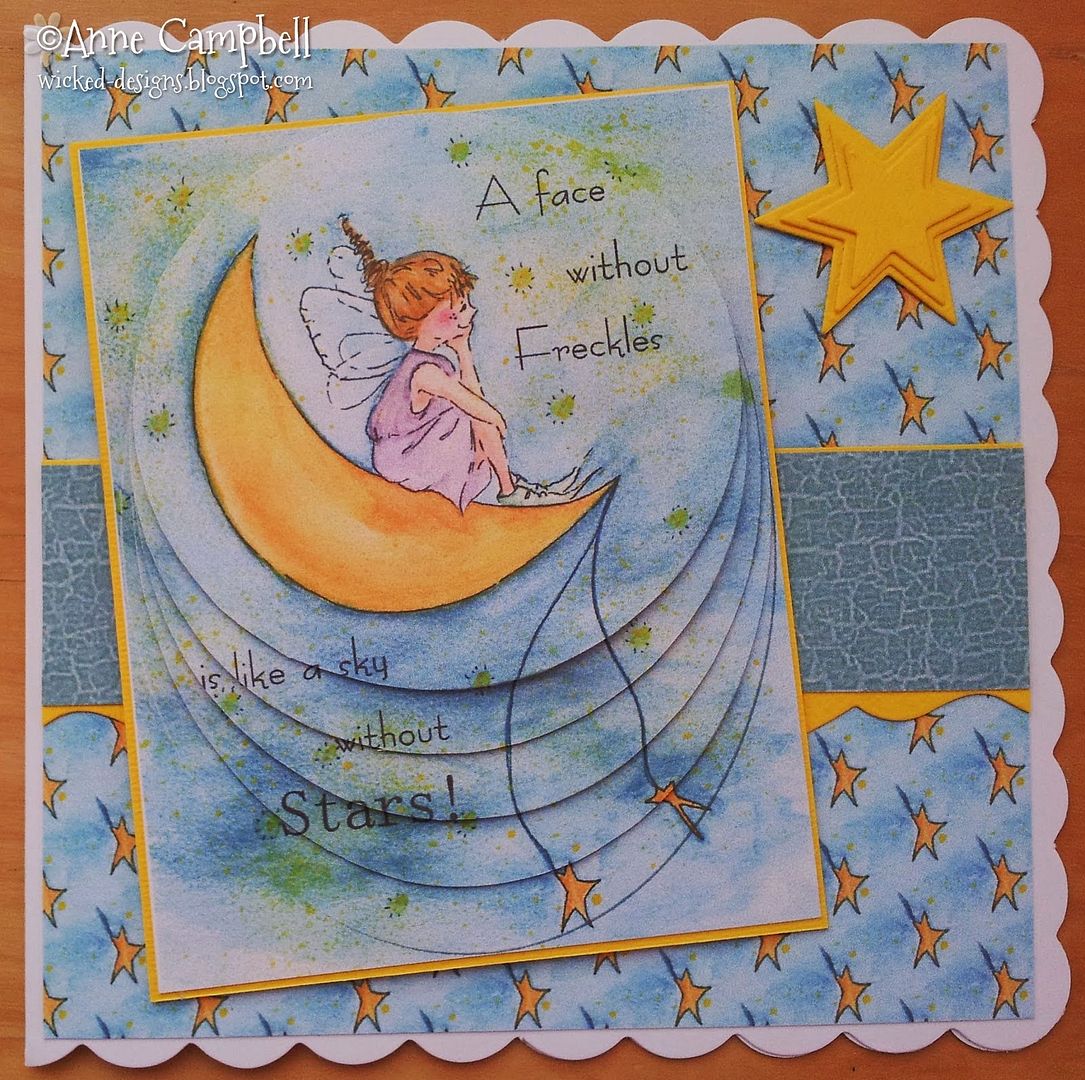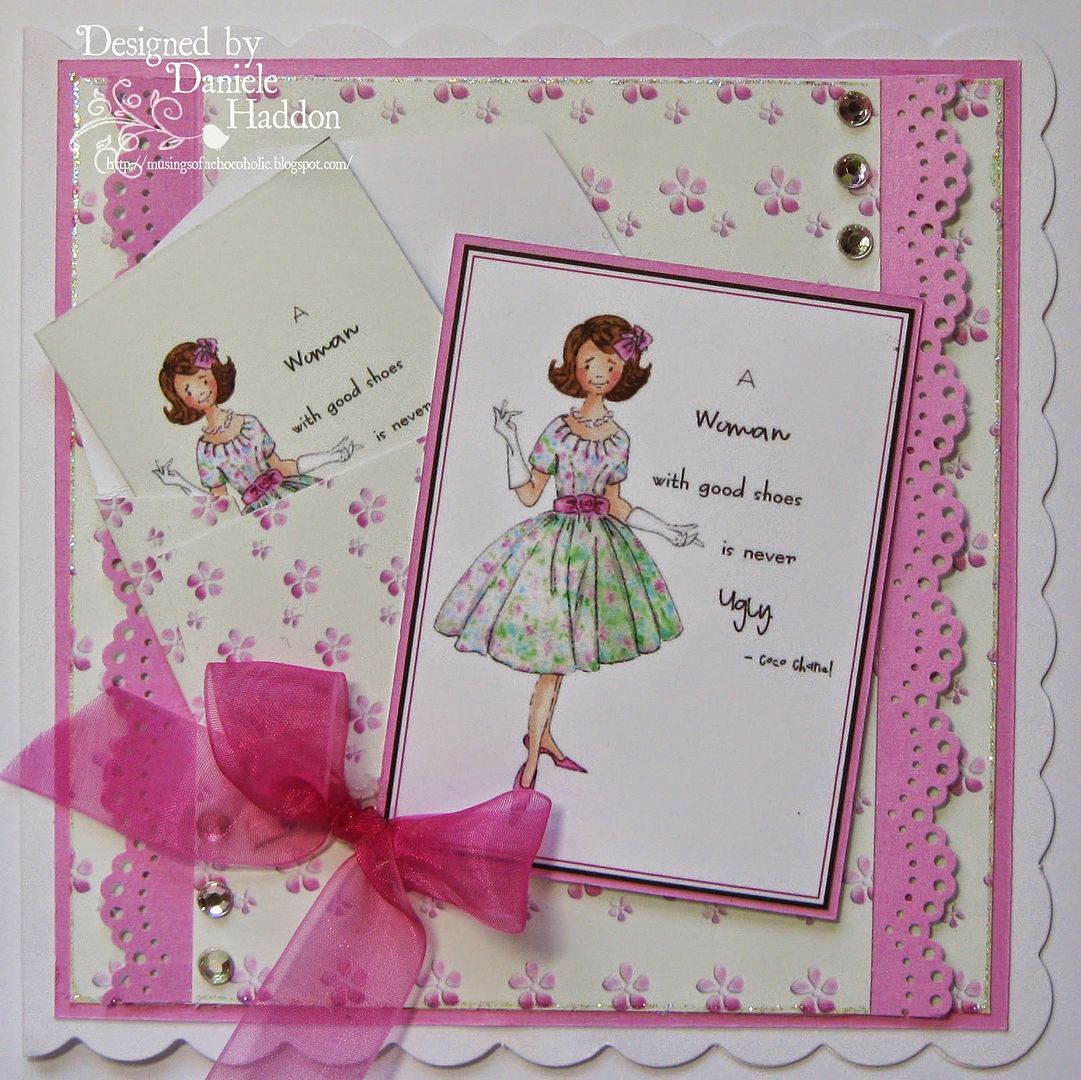 The possibilities are endless as to what can be created with this cd rom. You can buy it on the
Ooh La La Creations page.
Over 700 pages to print over and over again. It's great value for money. Love, LOVE what they were able to do with my work. Thanks Ooh La La!